Shopping for Carpet and Rugs in NYC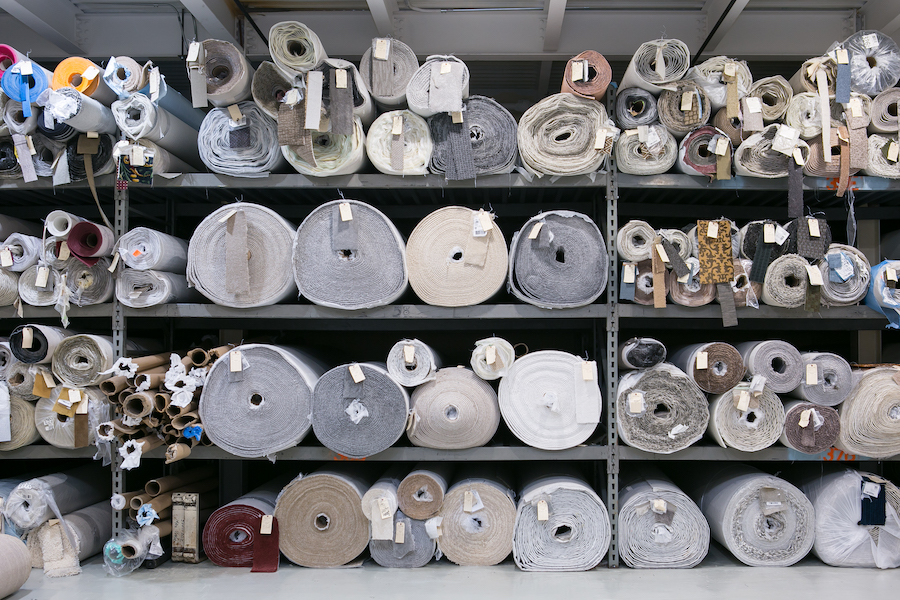 When shopping for carpet and rugs, there are secrets to getting more bang for your buck.
Whether you are shopping for a carpet on a budget or just want a great value, see below for a list of ways to save.
1. Buy In Stock
We buy rolls of carpet directly from the manufacturers and bulk ship them to our warehouse in Woodside. This allows us to pass the savings straight to our customers. By purchasing from our in-stock inventory, not only do you automatically save on cut fees, shipping, and congestion fees, but you are also getting a better value.
To purchase the same carpet as a special cut order could be as much as 30% more. Two of our favorite in stock styles that are an exceptional value are Stanton Carpet style Oxford Street in Iced Mint and Engineered Floors style Montauk. Visit us in store to see all our in-stock deals!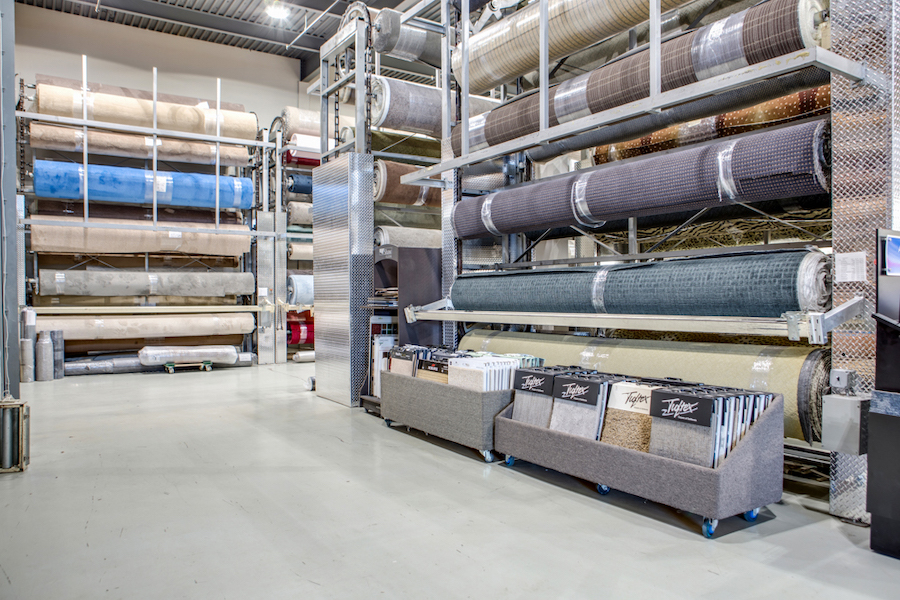 2. Buy A Remnant
A remnant is referring to a piece of carpet usually smaller than 12'x20′. It is also referred to as the "end roll", and can be used for a small room, runner, or for area rugs. For us, the term "carpet remnant" has come to mean any piece of carpet that is sold at a discount.
We have a huge inventory of remnants at discounted prices. When shopping for a remnant, make sure to come to the store prepared with measurements. Remnants are only sold by the entire piece. To get the best bang for your buck you want to find a remnant size close to what you need so you don't buy excess material.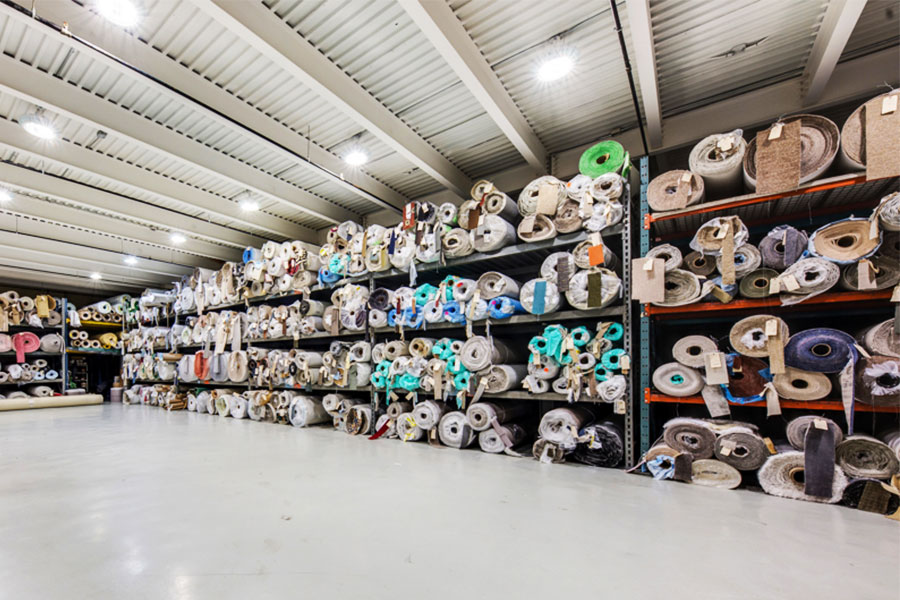 Carpet Time Tip: Are you selling a home and need to stage it to sell? Many realtors and homeowners will use remnants as an inexpensive way to create the look for less and create a custom rug. The custom fit "remnant" rug will fit the space better and create a wow factor to prospective buyers.
3. Shop For Carpet In January/February
The majority of carpet introductions come out every January at the International Surface Event (TISE) in Las Vegas. Eleanor travels there each year to see the latest carpet trends and introductions. This is also when many manufacturers will sell their dropped or excess inventory at steep discounts to make room for their newest styles.
Eleanor returns from TISE with a new inventory of first quality discontinued SKUs. These carpets don't last long in our inventory and are first come first serve. Buying during this time of year is a great opportunity to get a premium carpet for less!
4. Look For Manufacturer Promotions
Manufacturers will offer their own promotions or rebates during the course of the year. It's an opportunity to save on special orders direct from the manufacturers. Currently Masland and Fabrica, both part of The Dixie Group, are holding a Spring 2019 consumer rebate offer on their nylon and wool carpets until June 10, 2019. Terms and conditions apply with these offers. Contact us to learn more and save!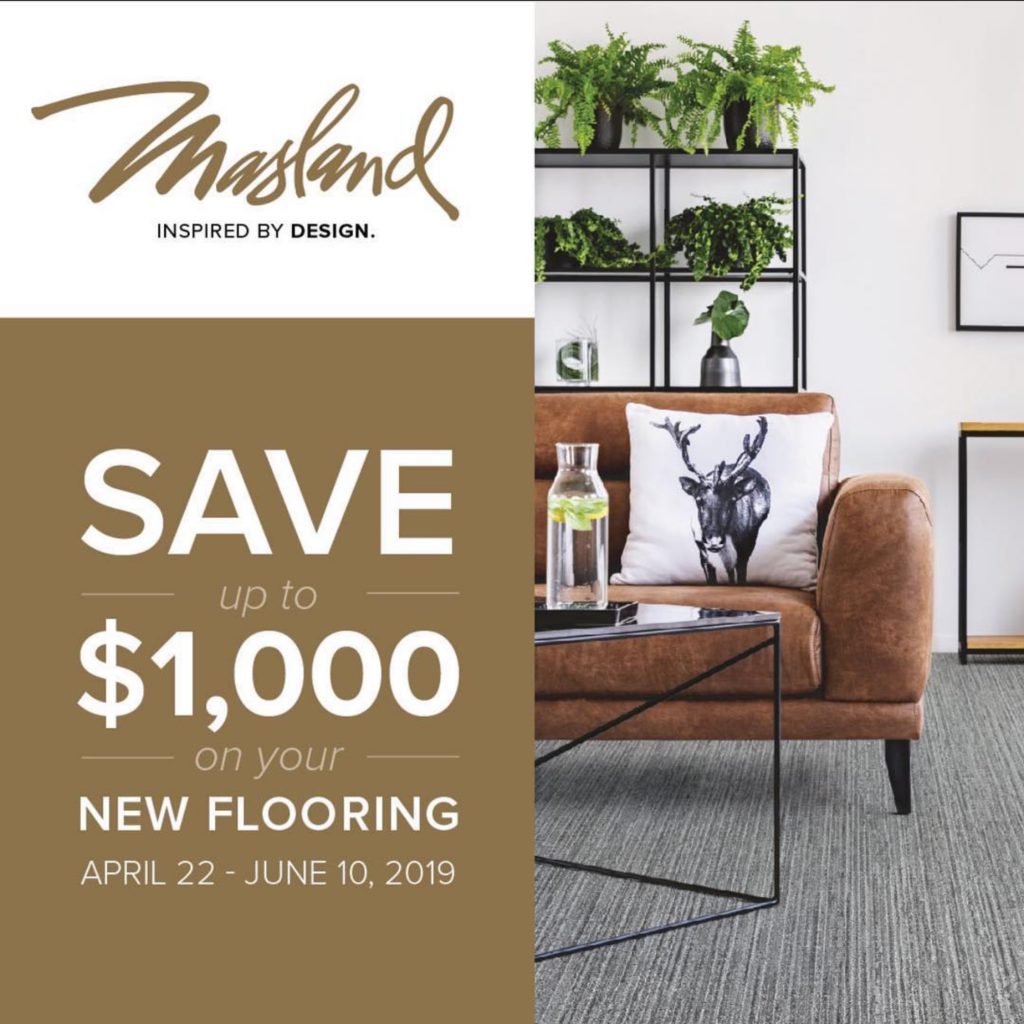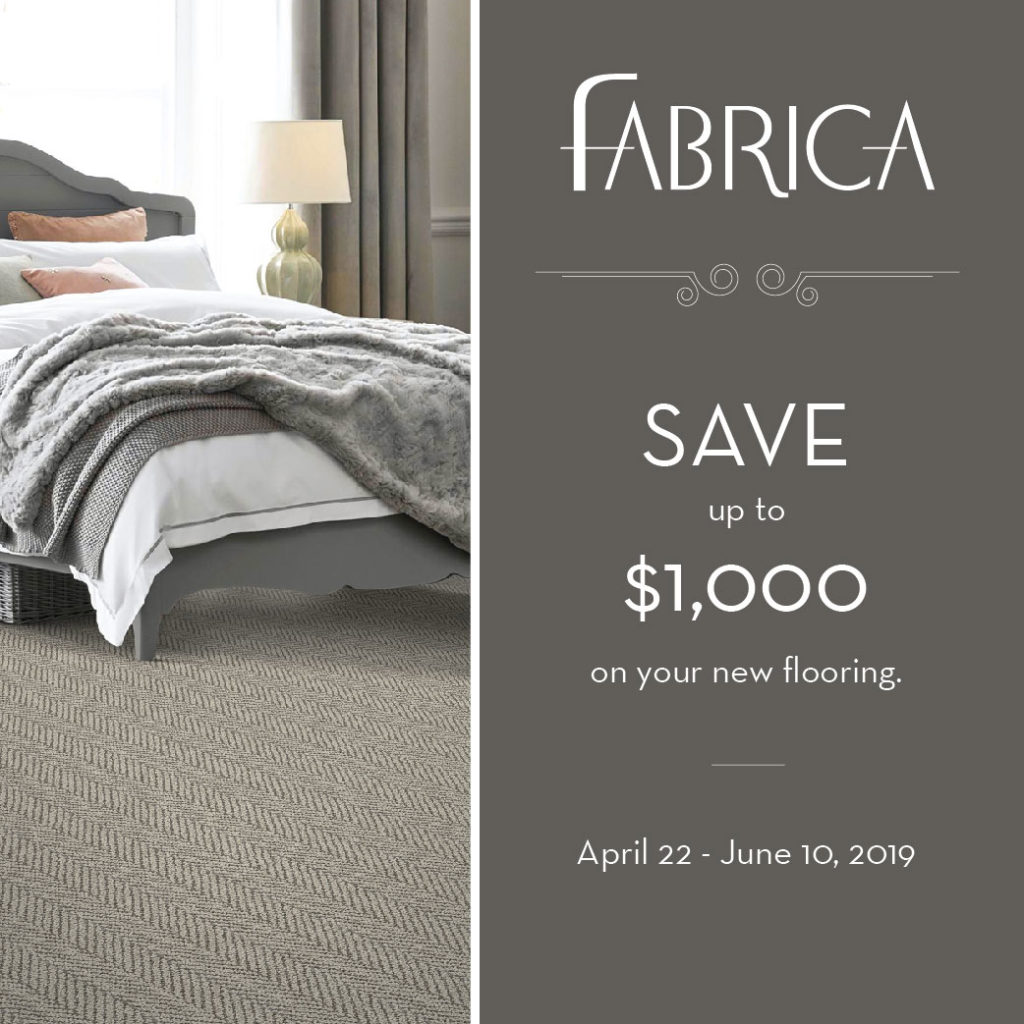 *Masland is known for their Stainmaster nylon carpets that are well suited for active homes with pets and children. Fabrica is known for their nylon and wool luxurious carpets that are made to order in California.
Ready to Shop for a Carpet or Rug?
Call to make a showroom appoint at (718) 472-4740. Carpet Time is currently working by appointment for all visits.
---