Should You Buy a Carpet Remnant?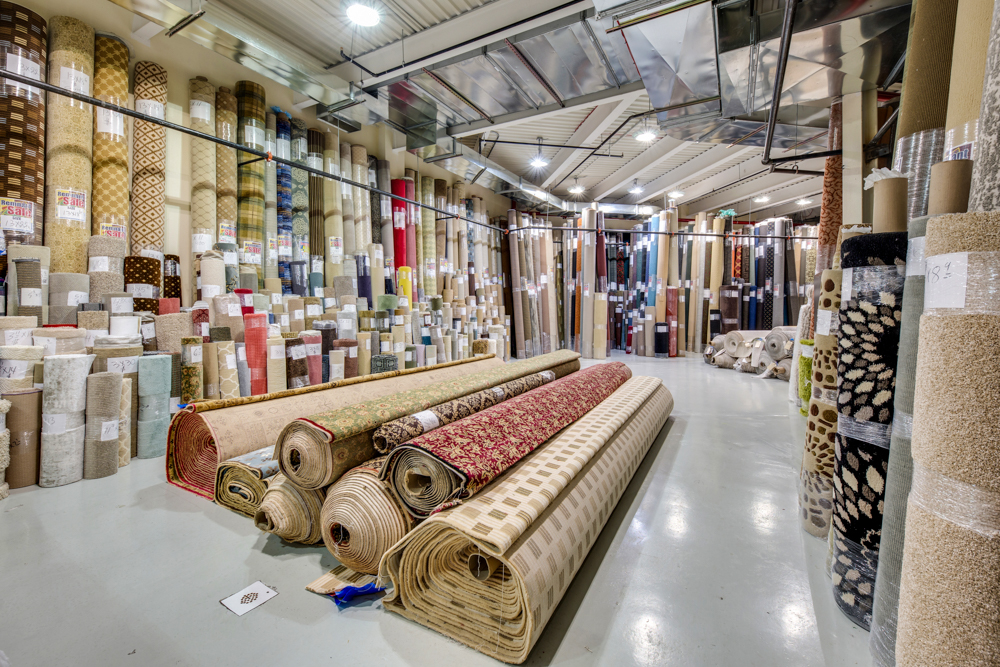 These days, we're all looking for a way to save a dollar or two.
We are in unusual times and, due to the increases in the labor and supply chains, all our manufacturers have increased their prices.
Carpet Time Tip:
The best way to save money (and time) on a small wall-to-wall carpet, a custom runner, or area rug purchase is to buy a remnant.
The Carpet Time basement is full of remnants or what we love to call hidden treasures. We have a basement full of hidden treasures waiting for you to explore.
Before making a store appointment, keep reading to find out if a remnant purchase is right for you.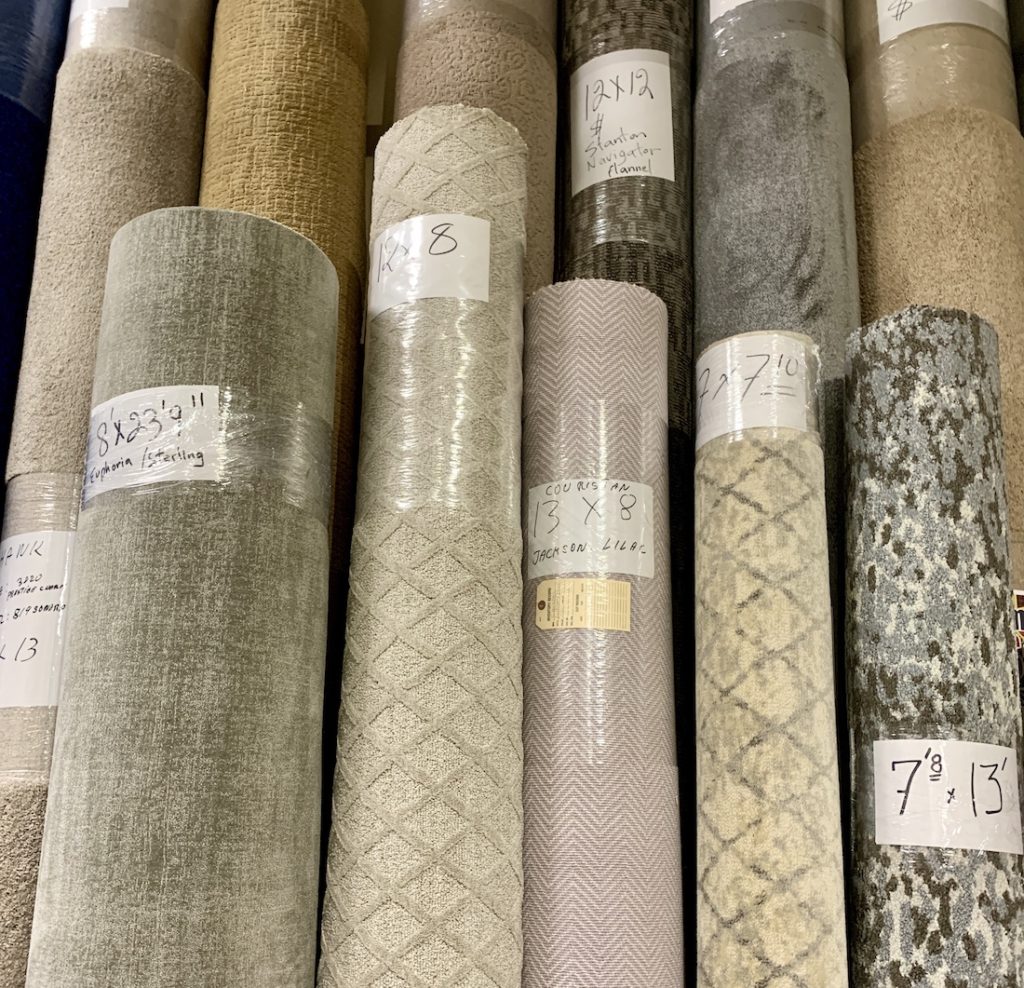 What is a carpet remnant?
A remnant is referring to a piece of carpet usually smaller than 12'x20'.
It is also referred to as the "end roll", and can be used for a small room, runner, or for area rugs.
For us, the term "carpet remnant" has come to mean any piece of carpet that is sold at a discount. We have a huge inventory of remnants at discounted prices.
Our remnants include first quality discontinued to running line styles from all our favorite manufacturers including Prestige Mills, Stanton Carpet, Milliken, Mohawk, and more!
A remnant was the perfect budget and style choice for a custom rug and runner for our customer's home!
How are carpet remnants sold?
Our carpet remnants are sold by the entire piece. Our remnant sizes range from small runner sizes to larger pieces.
If you are on a budget, it is not cost-effective to purchase a 12'x22' remnant if you only need a 12'x10'. You will have to purchase excess material unless you can use the carpet somewhere else in your home.
Carpet Time Tip:
Prior to making an appointment to visit, be prepared and have your measurements. We do not recommend shopping for remnants if you do not know the exact size you need.
Our client purchased a geometric Prestige Mills wool carpet remnant for their basement steps from our basement. The carpet was a fraction of what it would cost to order a cut from the mill.
What are carpet remnants ideal for?
Remnants are not solely for wall-to-wall installations. They can make great area rugs and hallway runners.
They are more cost-effective than your standard ready-made rugs and you have more custom size capabilities with a remnant especially when a standard size can't work for your home.
We love proposing remnants to our clients as you can get the look for less without the high price tag or sacrificing quality. Learn more about making a custom rug in our How to Make A Custom Rug blog post!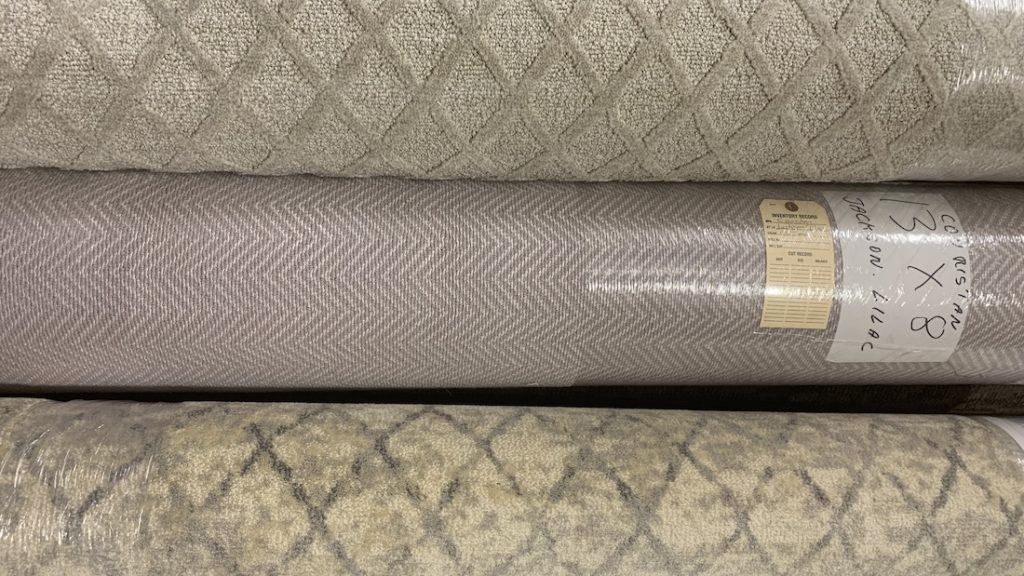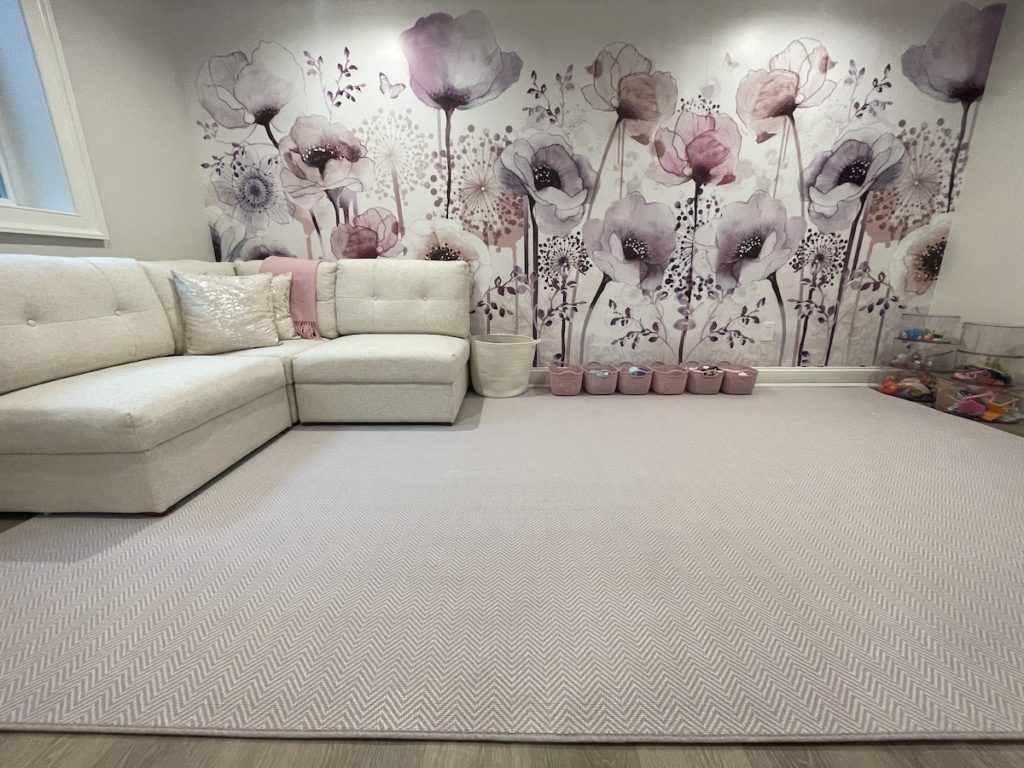 When is a carpet remnant not the right choice for a customer?
Purchasing a remnant is not for everyone. You have to be flexible with the inventory and size selection.
You may find the right size remnant but the wrong color, or the piece you love is just too small for your intended space.
If you have multiple rooms that you are looking to carpet with the same style and color, remnants won't work. One of the biggest disadvantages to shopping for a remnant is there may not be another piece of the same style and color available.
Another drawback is there is no manufacturer's warranty included when paying for discounted remnants.
If you do not have any flexibility, we're happy to show you our roll and special order options!
Ready to save some money and go treasure hunting to find a carpet remnant?
Call us at 718-472-4740 to schedule a store appointment.