How to Make a Custom Rug
Do you need a specific rug size or shape? Can't find the size and style you need?
Let us create your own personalized area rug or runner out of ANY broadloom. The end result is a custom rug perfectly suited to fit your space, style, and home.
Custom may sound expensive or exhaustive but we put together some information to make it easier for you.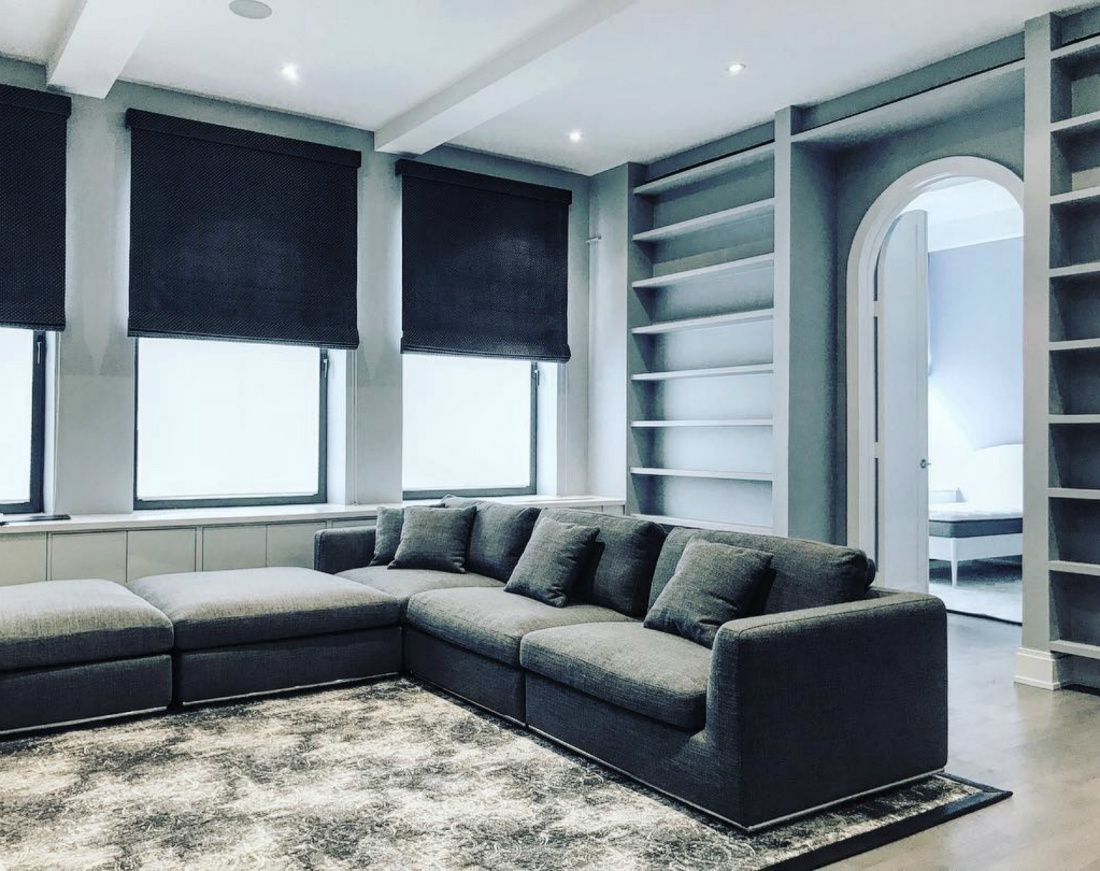 What Size and Shape?
Tell us what size (width and length) you would like your rug to be and we can fabricate a custom round, square, rectangle, or unique shaped area rug for your space (template may be required).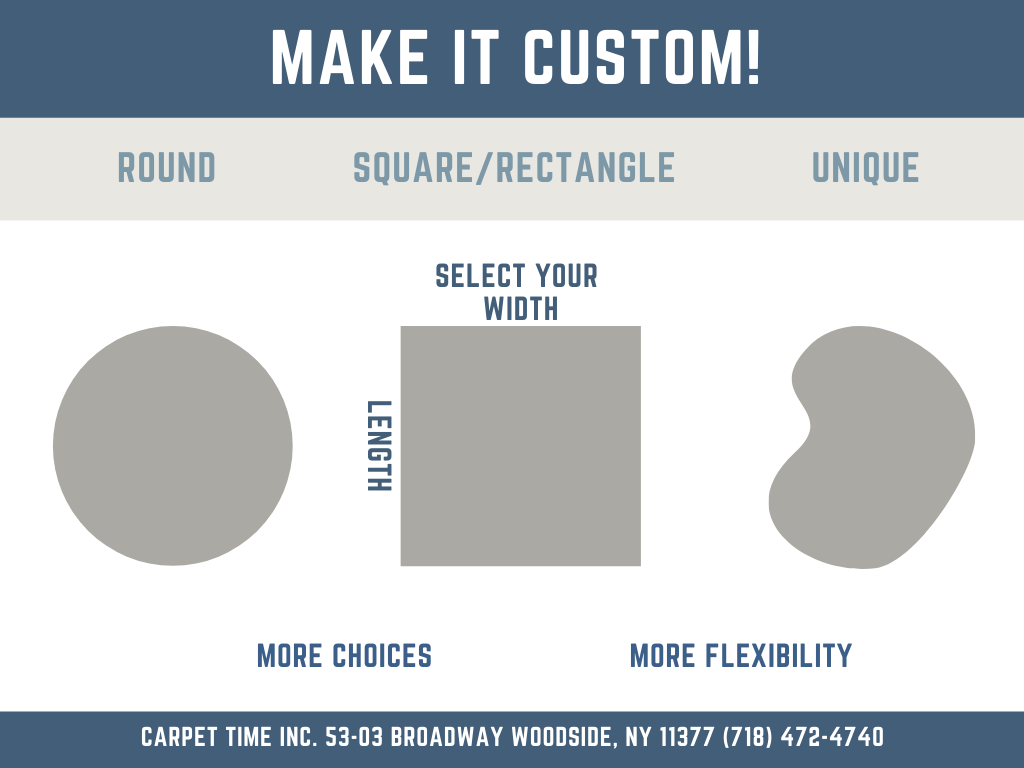 The size is needed to provide a custom quote, check stock, or even make a recommendation on quality for an oversized rug, as not all carpets seam well.
We also may need to discuss the pattern direction of the broadloom if you want the pattern to run horizontally or vertically. If you don't have the exact rug size, we can provide guidance if you give us the dimensions of the room and some pictures!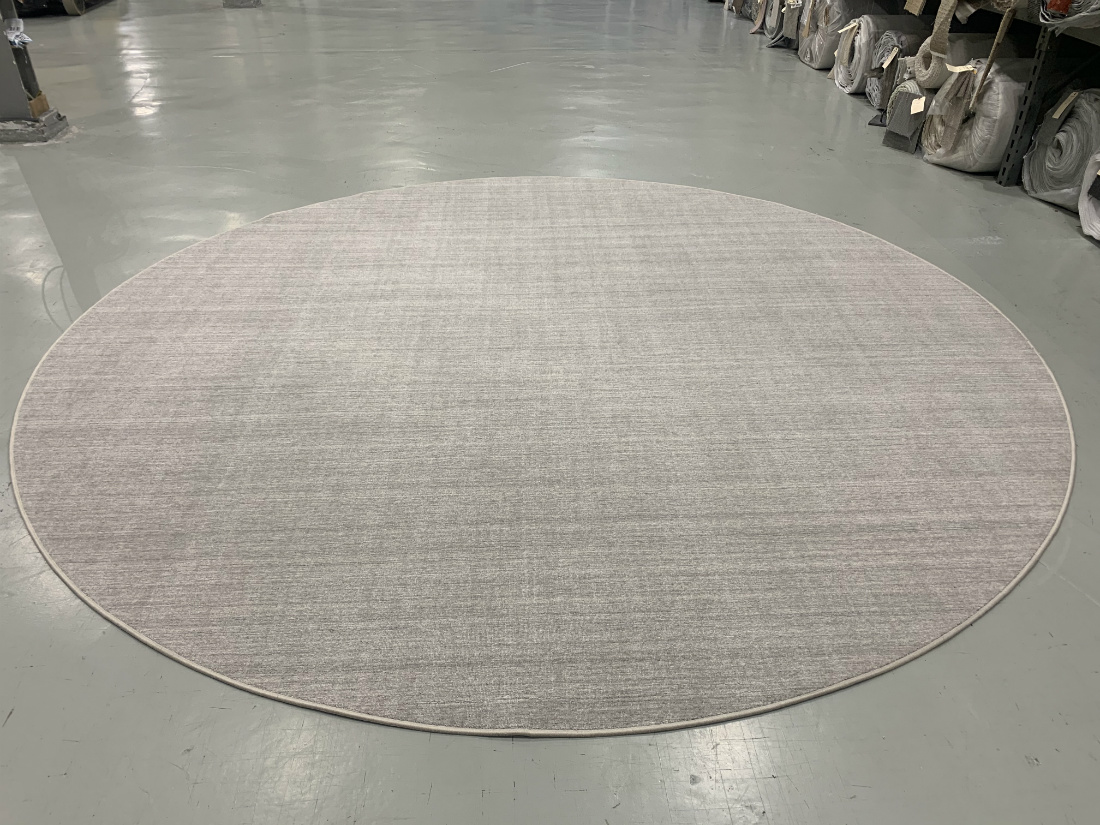 Select Your Carpet
Print, plain, natural, or synthetic, we can help you find the right carpet to make your personalized area rug out of broadloom products.
If available, swatches can be provided at Carpet Time or ordered from the carpet manufacturer to allow you to see the style and color at home in your lighting.
Feel free to bring your swatches of fabrics or paint colors and mix and match for the perfect combination! If this is your first time creating a custom rug out of broadloom, it's important to note that broadloom carpets are sold by the full width.
Broadloom is manufactured on rolls 12', 13'2", 15', and 16'4" wide. Any leftover piece from your custom rug can be made into a mat or runner to take advantage of all the material you are purchasing.
Carpet Time Tip:

If you are on a budget, we recommend shopping our remnant section. Remnants are discounted and vary in quality and size (usually smaller than 12'x20').

You will want to find one close to your size to keep costs down as remnants are sold by the entire piece. We have small pieces that are affordable to turn into a small rug or runner!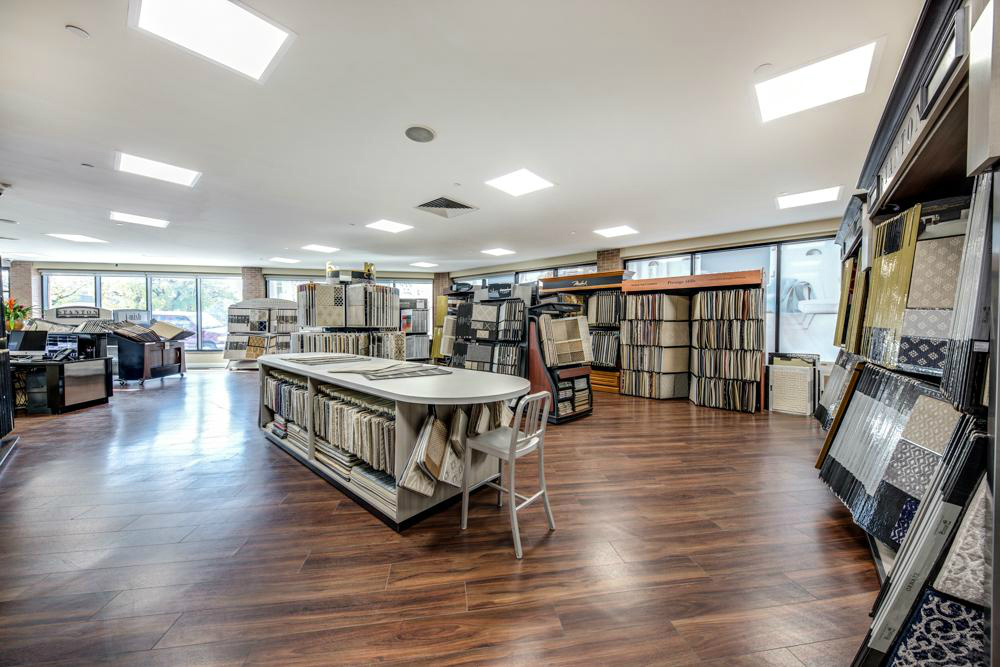 Pick Your Fabrication
Once you pick your style and color the next step is to pick how you would like us to finish the edge.
At Carpet Time, we have the machinery to do three types of edge fabrication:
Poly-binding
Serging
Cotton binding with overlapped corners
There are more binding options available for special order including hand serging, modern serging, and leather binding!
Poly-Binding

Cotton Serging
Time to Make Your Rug
Lead times for an in-stock broadloom custom rug can be as quick as one to three business days, as long as the machine time is available.
Lead times for special orders or specialty binding are longer and average two to six weeks depending on stock and fabrication type.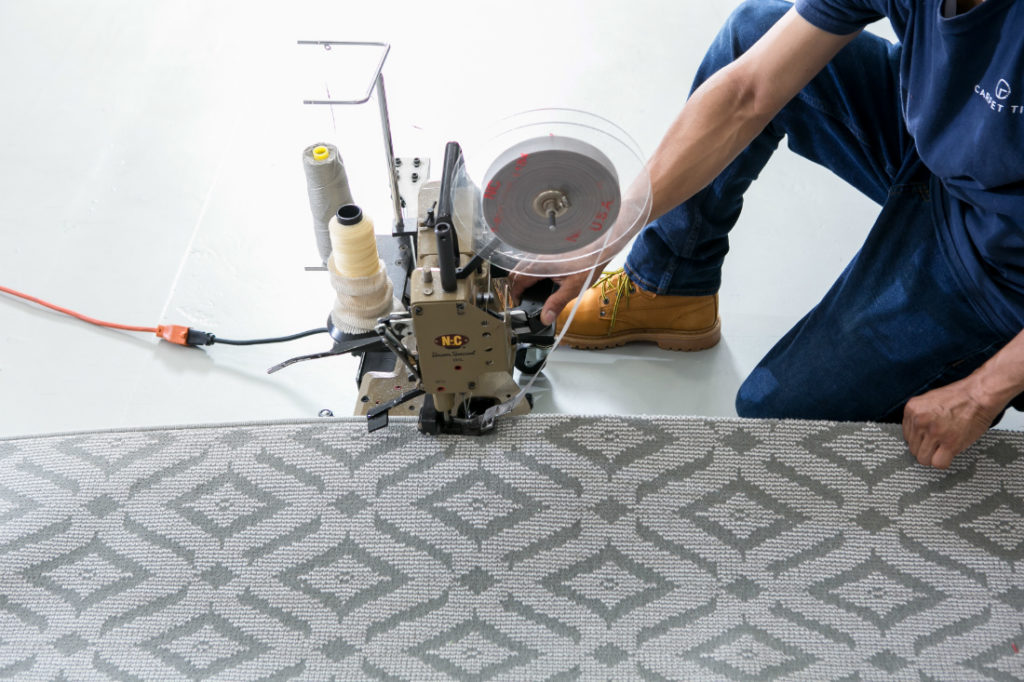 Request a Quote
This month, we launched an online catalog with some of our in-stock inventory and popular special order carpets available for wall to wall installation or custom fabricated rugs or runners.

Custom Nourison poly-bound rug


Custom hexagon rug
Our in-stock inventory is a great value as we buy first quality rolls directly from the manufacturers. They are sold first come first serve and usually don't last long.
View some of our in-stock inventory and request a quote or contact us to make an appointment to see all of our inventory in person.