Bedroom Carpet Ideas 2021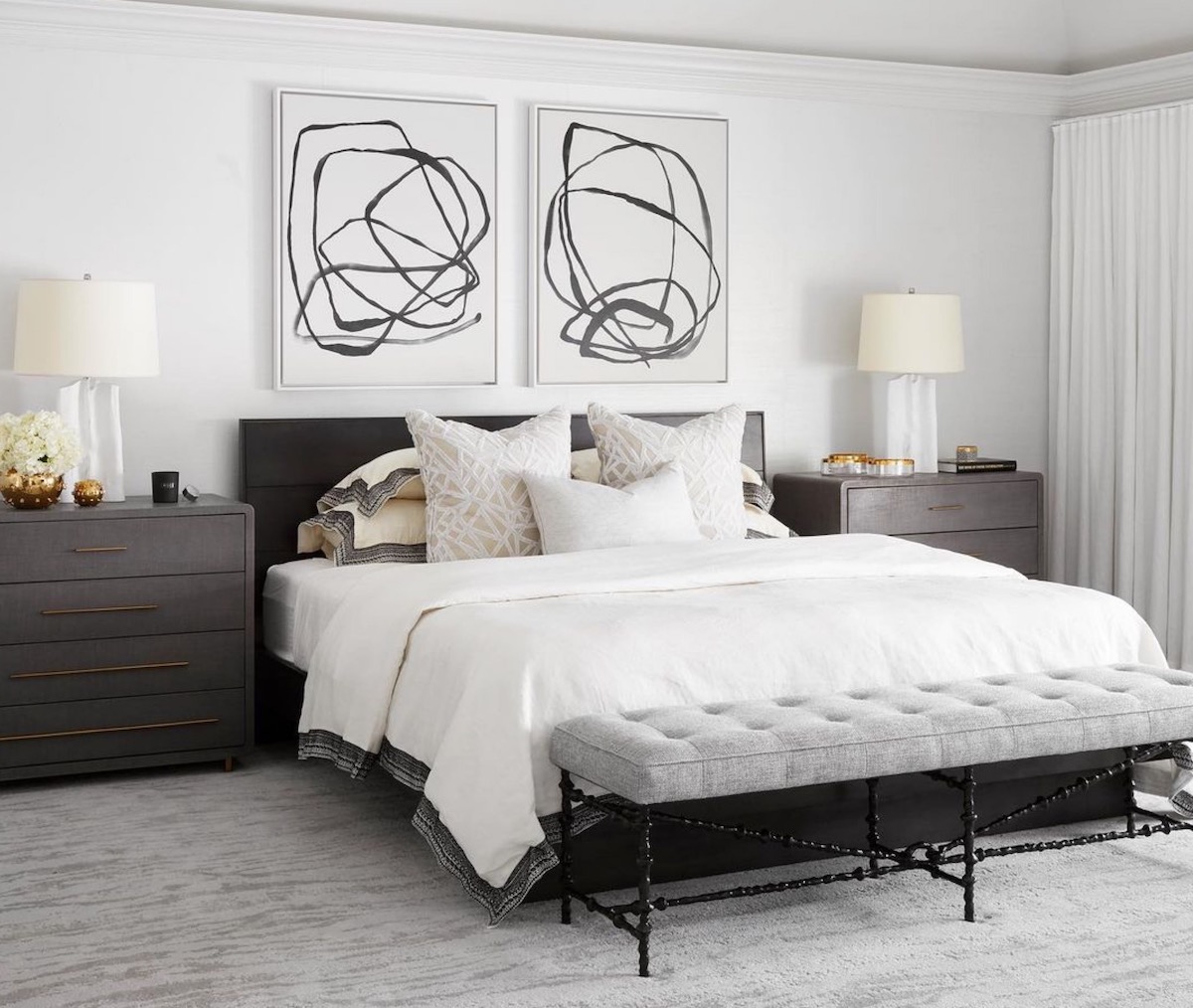 Design by EDYTA & CO.
When it comes to flooring for a bedroom, it's hard to beat carpet.
Besides adding warmth and sound absorption, carpet and rugs are perfect for boosting a room's style. Whether you like a toe-sinking plush carpet or a slick textured look, make an appointment with us to find the right bedroom carpet for you.
Find inspiration for your bedroom below, guaranteed to put a spring in your step every morning.
Calm & Serene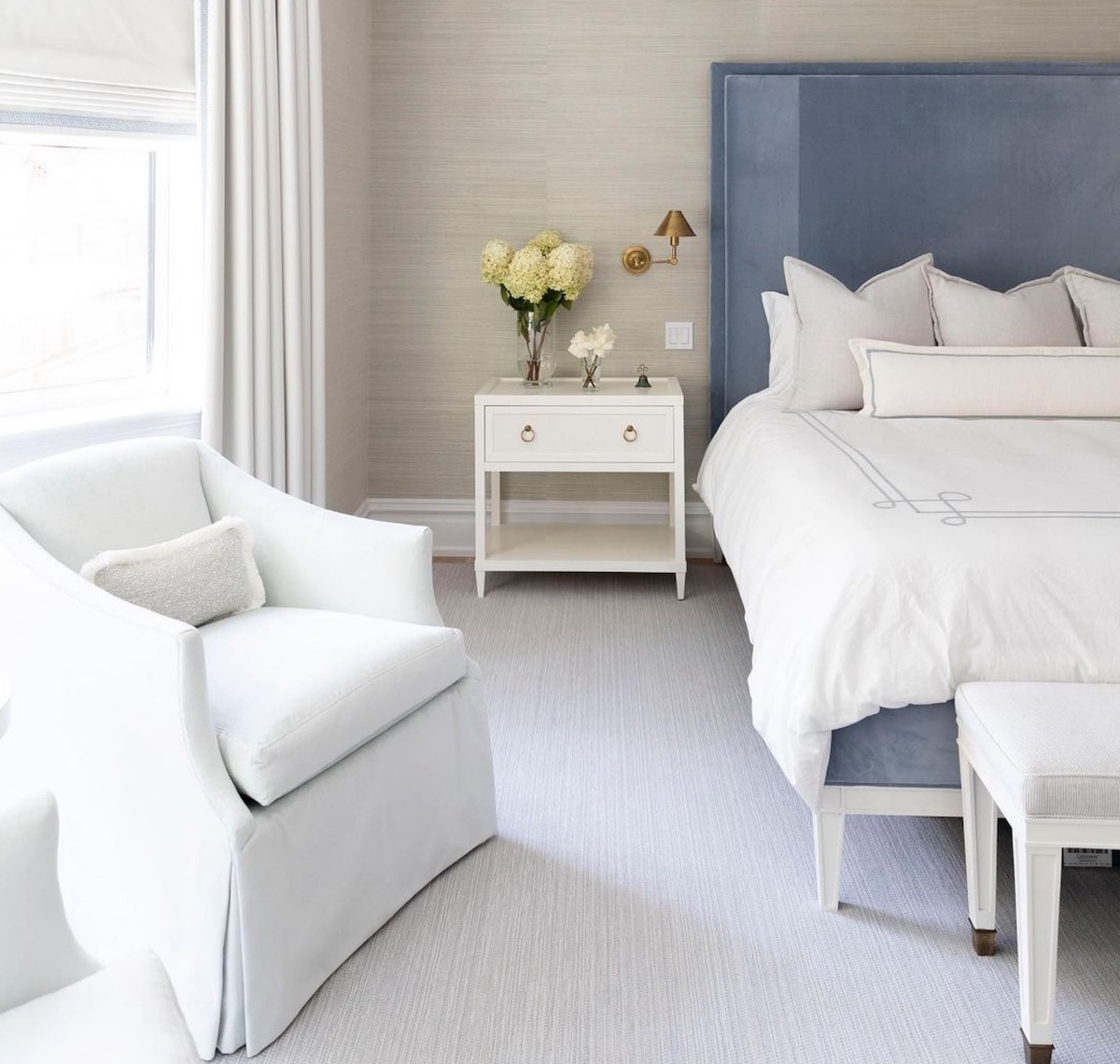 Calm colors and textures keep things serene in this elegant master bedroom by Shop House Design.
A color palette of whites, soft blues, and cool shades of grey create a perfectly serene space that invites sleep when you walk through the door.
Available in multiple price points and fibers, berber and cut and loop carpets are a great style for bedrooms and maintain a tranquil feeling in any decor.
Chunky Knits
Another bedroom favorite of ours are hand-loomed wool carpets and rugs that will remind you of your favorite chunky knit sweater.
Crescent Carpet's Coventry Cord style is the epitome of luxurious wool carpet your feet will love walking on. The beauty of these thick hand-loomed carpets is that they are handcrafted.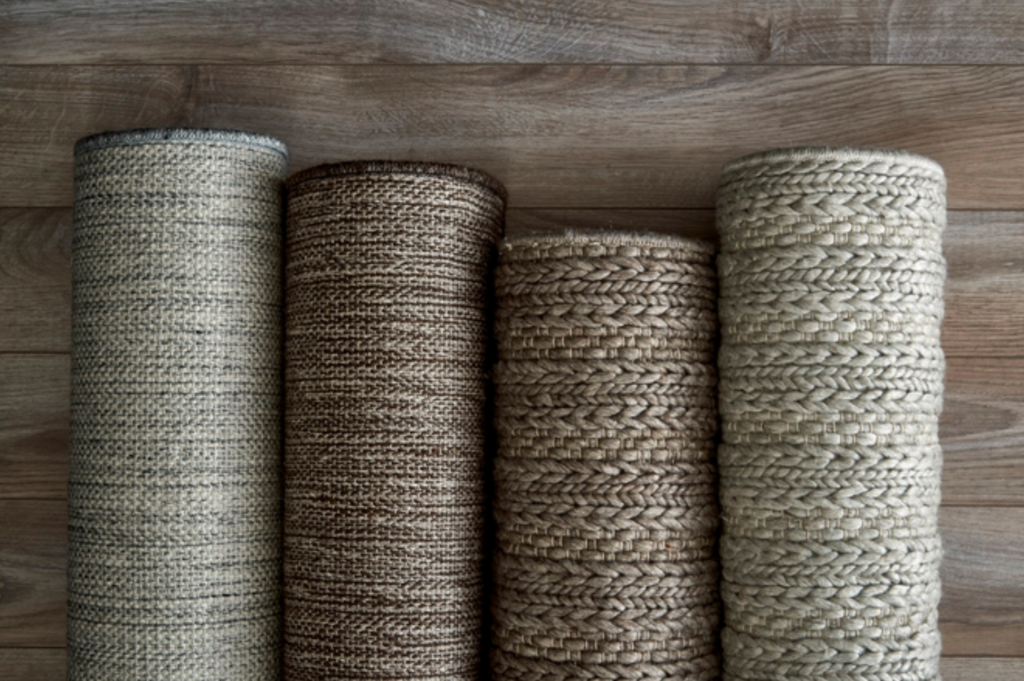 Hand-loomed carpets are not for everyone and do not display a machine-made finish. Like all natural fabrics, these craft products are not uniform and can show irregularities and imperfections on the surface.
Carpet Time Tip:

If you are changing your bedroom carpet and pad to a thicker style, check your door clearance. If the carpet is much thicker you may need to have your closet and bedroom doors cut.
Pattern Play
Why not take advantage of the fifth wall, the floor, and play with pattern and color in your bedroom?
Select from contemporary geometrics, florals, animal print, abstract prints, and more. If you are looking to make a statement we can show you manufacturers like Kane Carpet and Stanton Carpet who are known for their printed styles.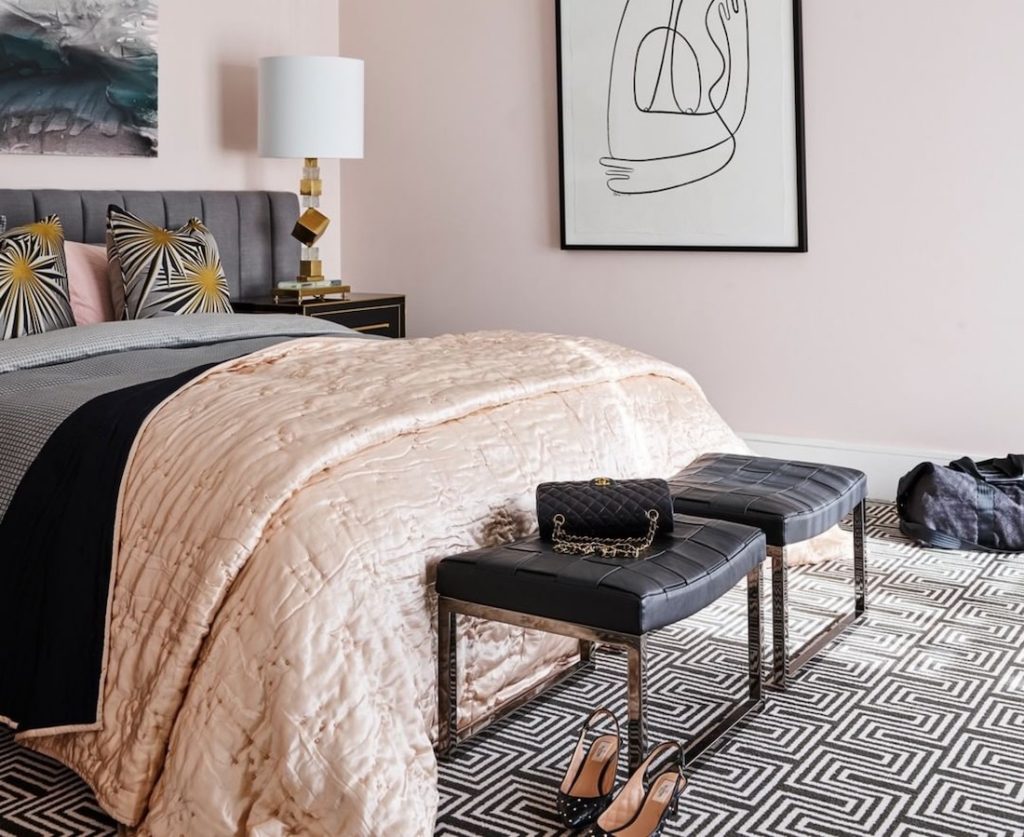 Silky Soft
Your bedroom is where you can invest in a deep pile, luxe carpet. Fabrica styles Seduction and Madonna are both luxurious velvets with a slight shine finish designed to bring a luxe aesthetic that welcomes bare feet.
An inherent characteristic of velvet finish carpets is shading and tracking. Like a fine velvet fabric, these surfaces will show light and dark areas during use.
Carpet Time Tip:

If you are not a fan of seeing footprints or vacuum marks in your carpet, it's best to go with a textured style.
Ready to find your bedroom carpet?
Call us at (718) 472-4740 or contact us to get started on your next flooring project.