Trend Report: Animal Print Carpets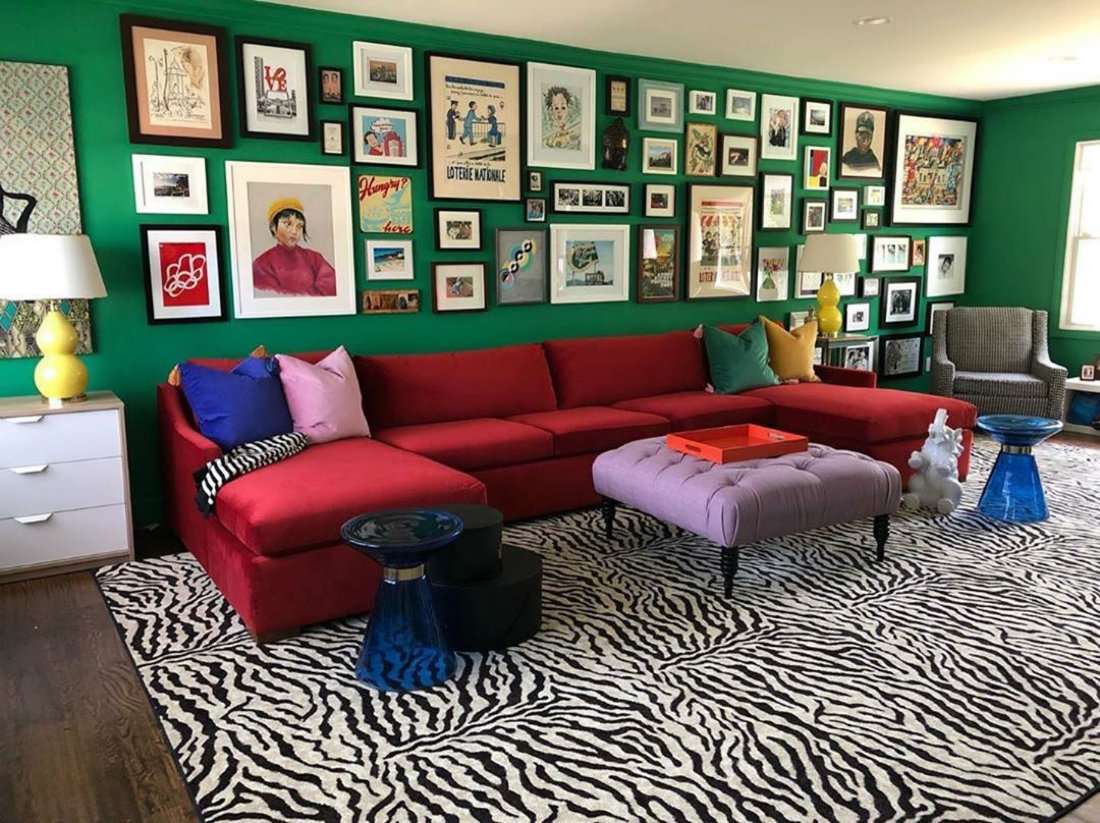 Ward 5 Design Zebra Print Carpet
If covering your walls in leopard print a la Tiger King's Carole Baskin isn't for you…
…how about making a wild statement under your feet?
We all love a little animal print somewhere. Check out our favorite carpet designs inspired by the animal kingdom.
Doe a Deer
The Deerfield Pattern by Prestige Mills is iconic and beloved in the interior design community.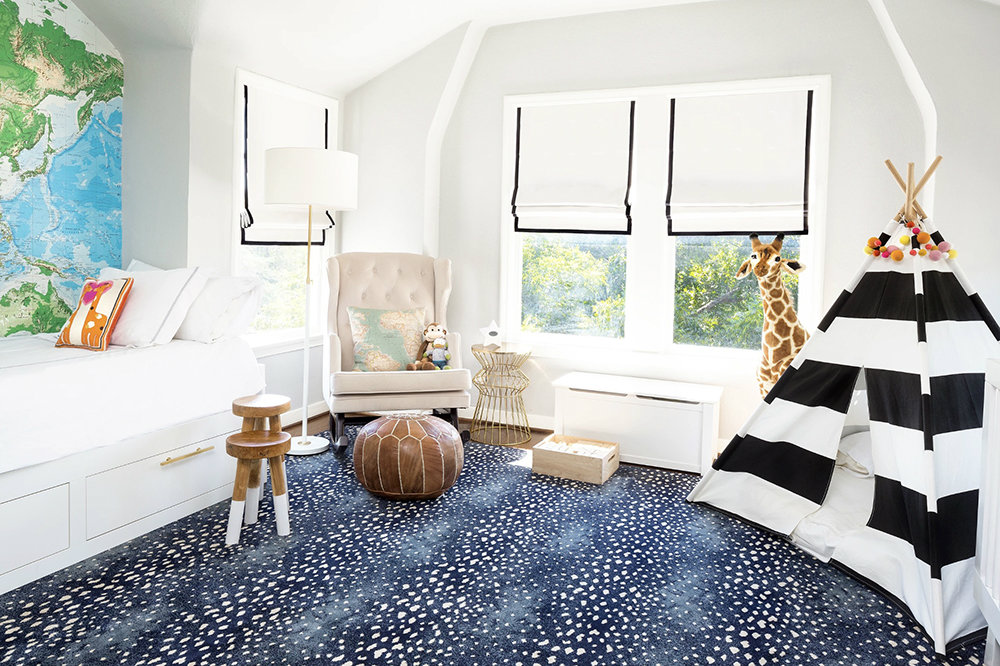 This timeless animal print is so popular it comes in fourteen colorways. Right now, the most popular color is the deep denim blue.
We are seeing it in every space in the home from bedrooms, living rooms, playrooms, and stair runners!
An animal print stair runner is a great way to add a fun bold print without being overwhelming.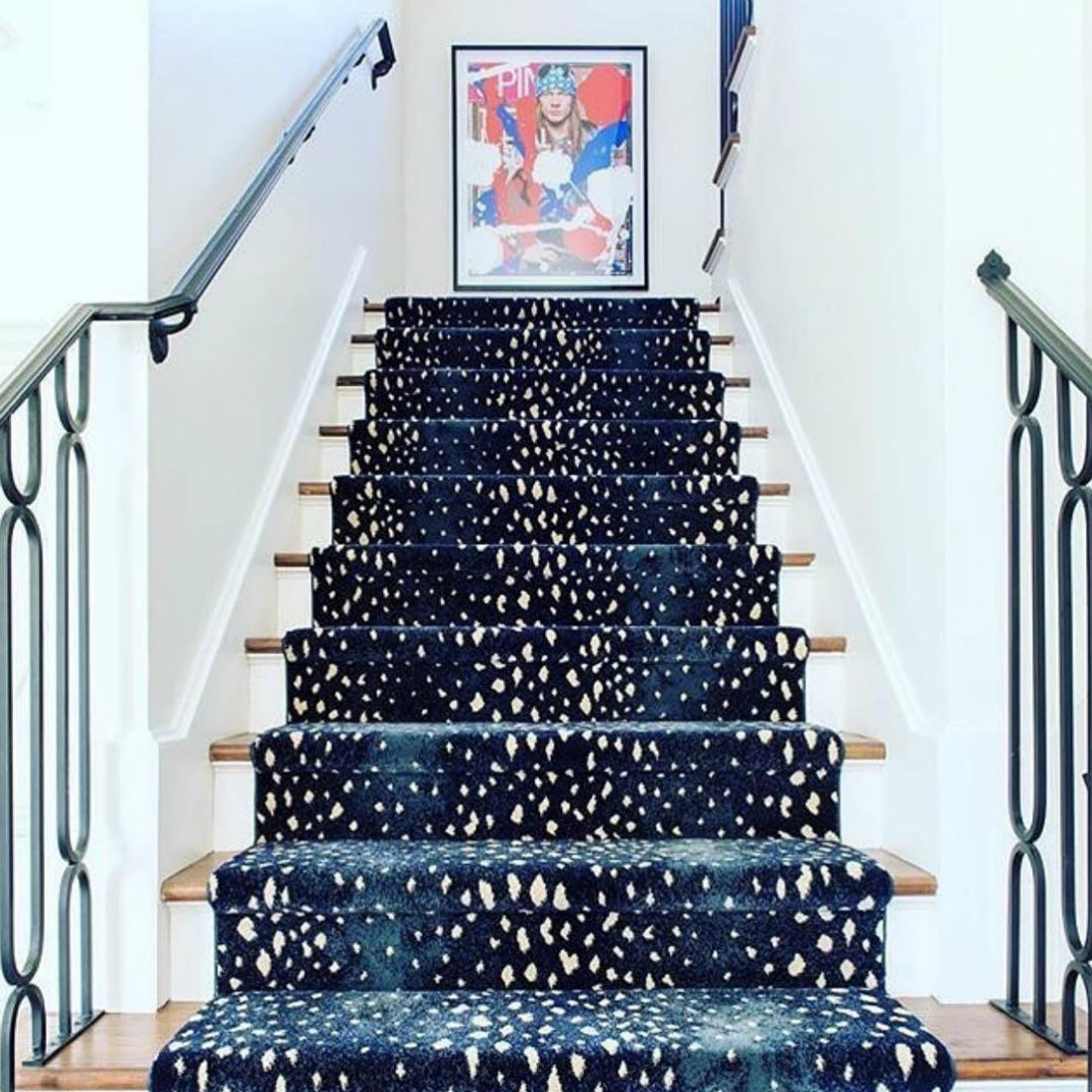 The Cat's Meow
Leopard and cheetah print will never go out of style.
Almost every carpet manufacturer has their own spin from classic to more contemporary interpretations.
Two recent introductions to the carpet animal kingdom are Stanton's King Cheetah and Serengeti. Both styles are available in a broad range of colors – you will easily find one that will compliment your home!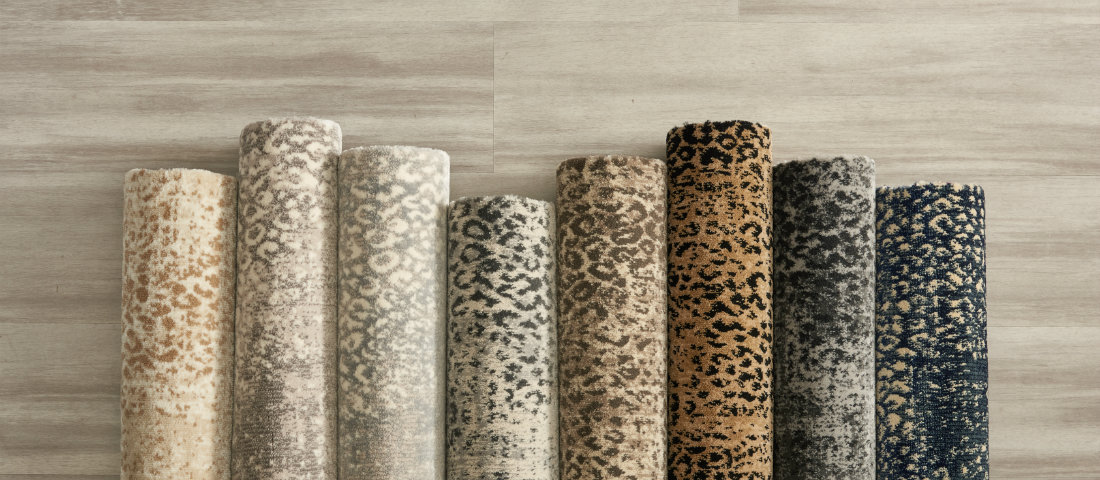 Go Get 'Em Tiger
Add an elegant yet wild touch to your space with an ombre tiger print.
Tabby in the color Stone can be ordered as part of our Stark Studio Essentials Collection available in five standard rug sizes.
It can also be ordered via our Prestige Mills 13'2" wide broadloom collection to be installed wall to wall or custom made to a rug or runner with a binding material of your choice.
Wildlife in Disguise
Are you not ready to fully commit to a bold animal print in your home? Try a subtle pattern like Kipling or Kiva.
The micro animal dotting pattern is planet-friendly, made of 100% wool in the U.S.A.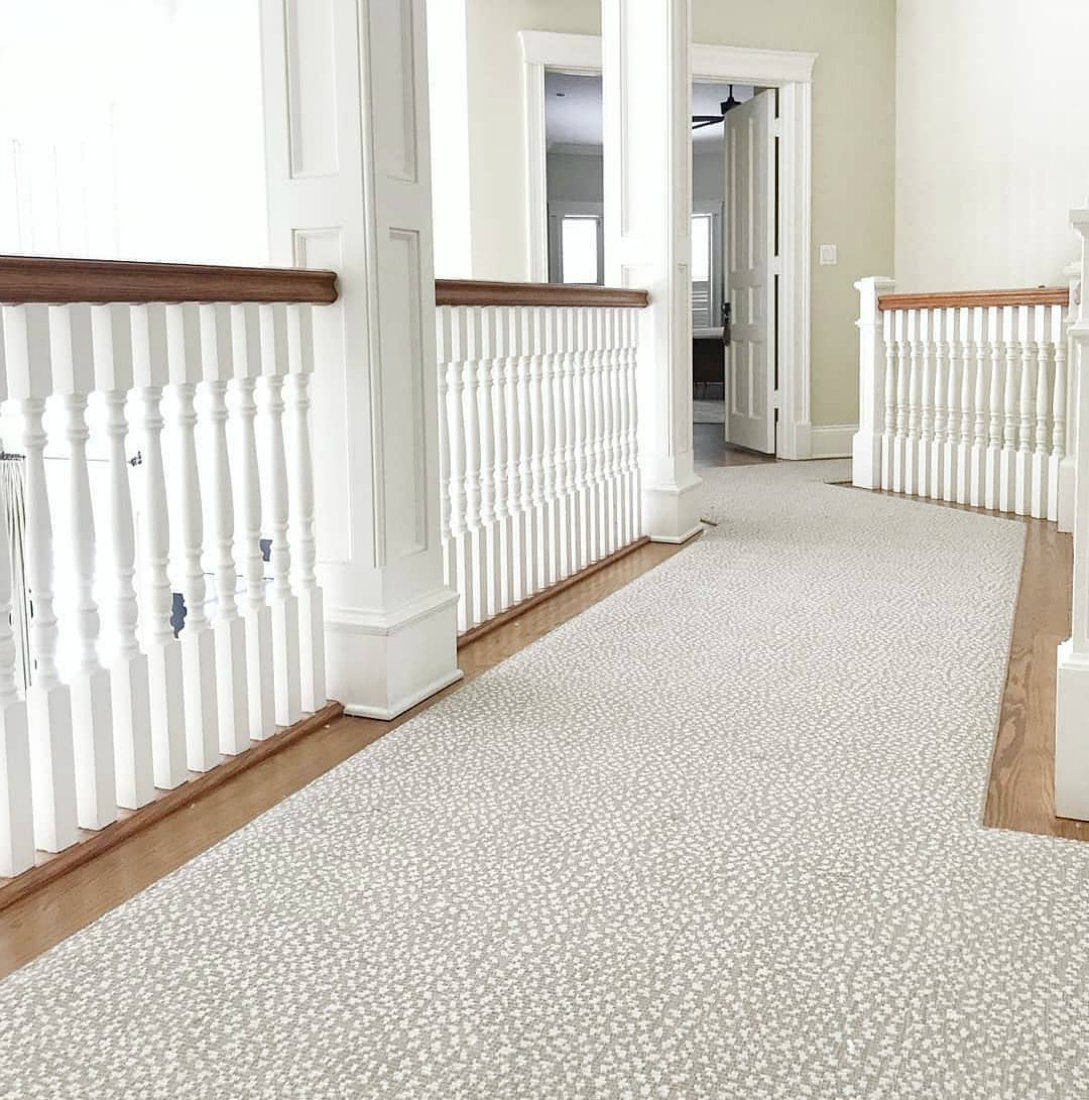 This Wilton construction carpet is a beautiful choice but we don't recommend this type of carpet if you have your own "wild" cat at home. Some cats love to pull at loop carpets.
If this is a concern you have, we recommend a cut pile carpet as there are no loops!
Wild for In-Stock Options
We carry select styles of animal print carpets in our New York City warehouse.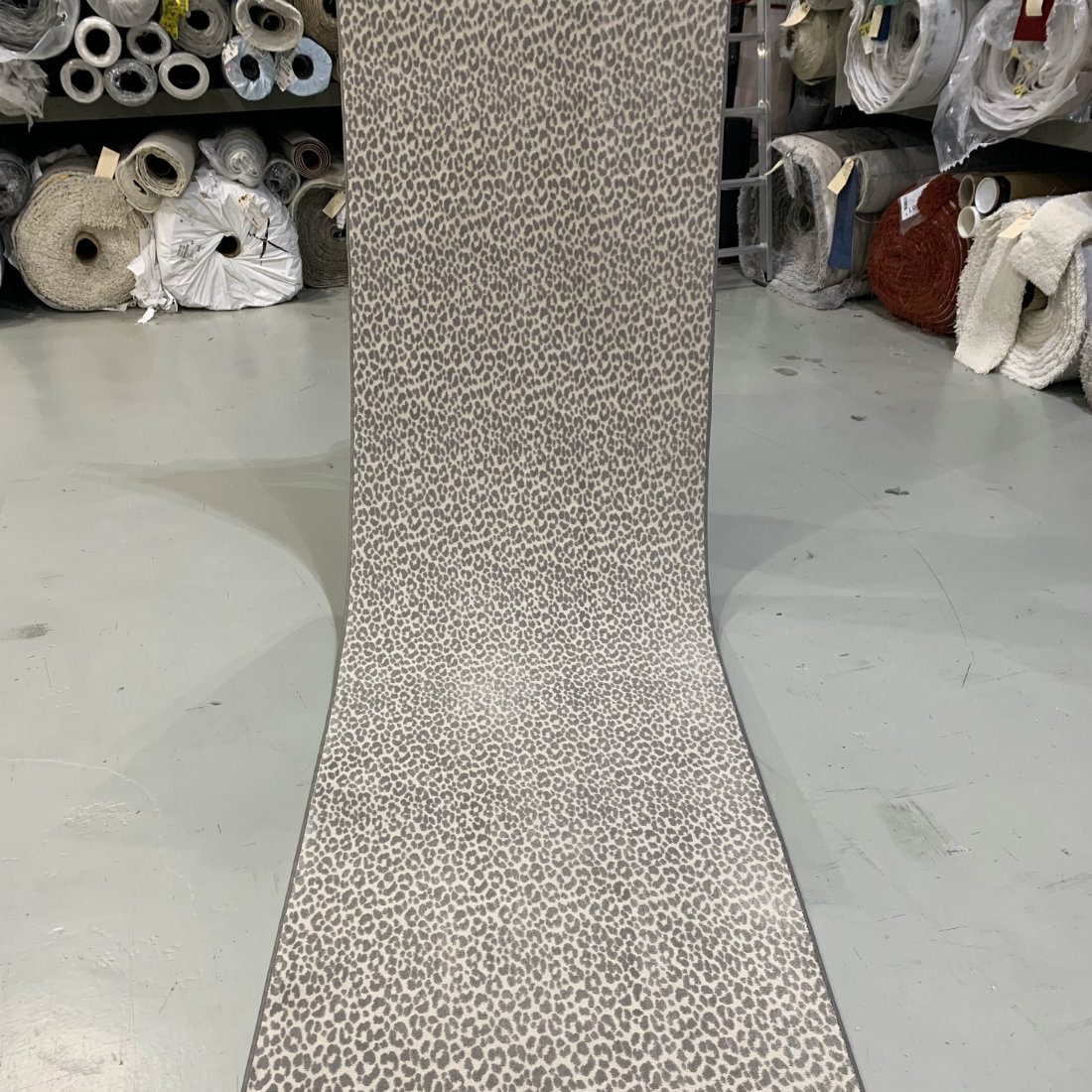 All in-stock options are a great value with a quicker turnaround time for install or rug fabrication than a special cut order from a carpet mill.
Contact us to learn about our current in-stock availability!