Color Crush: Moody Blues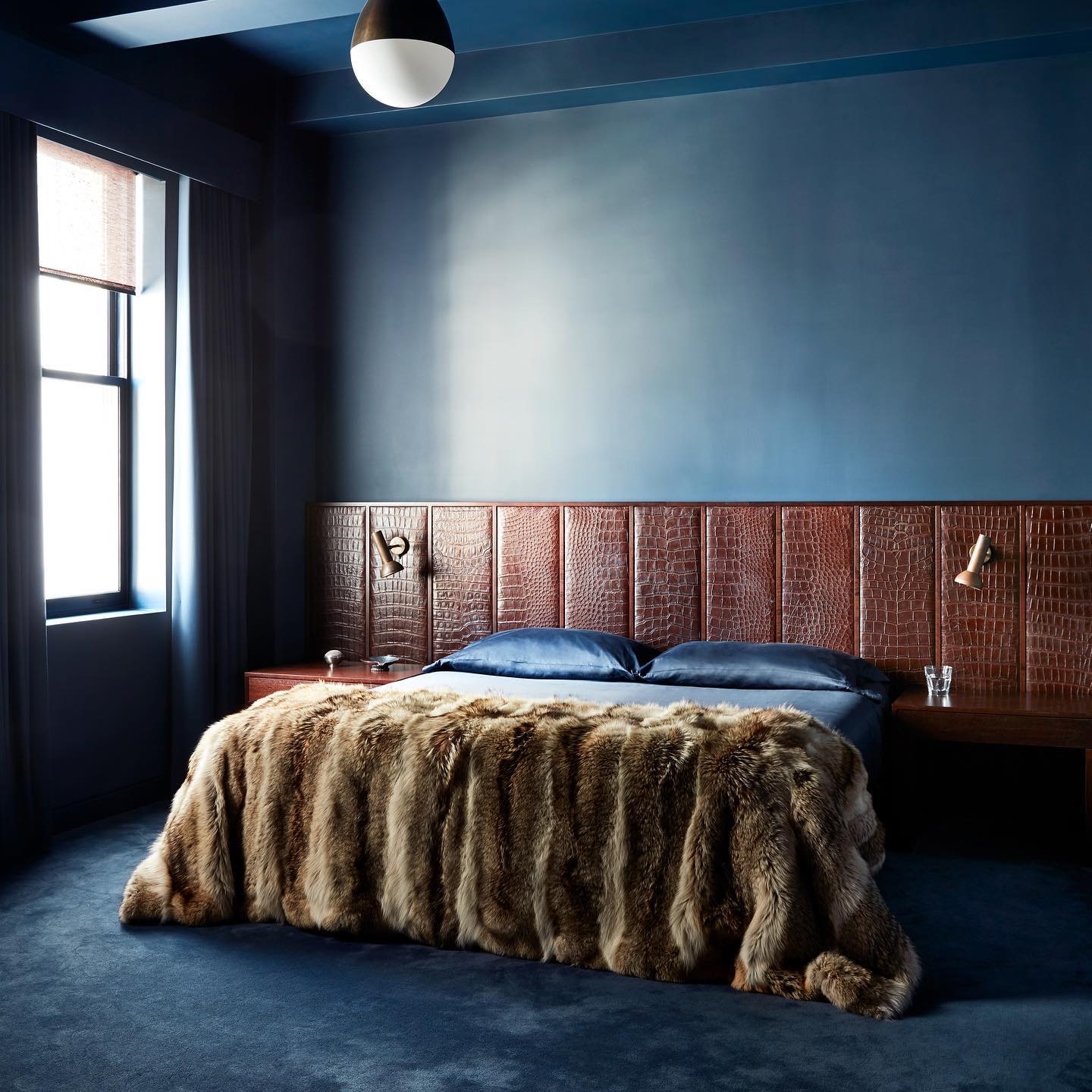 Interior Design by Billy Cotton. Photo Credit: Stephen Johnson.
Feeling Blue?
At Carpet Time, we've been feeling blue in the best way possible. While scrolling through my Instagram feed, I saw this primary bedroom designed by Billy Cotton and I was instantly inspired. I love how the inky blue walls and drapes match the silky blue carpet. The touches of leather, wood, and fur look great in the blue room.
Blue is my favorite color. Maybe it's because I am Greek-Cypriot but I'm feeling so invigorated by this color right now! If you love blue as much as I do, make an appointment to see all the blue carpets in our showroom.
I pulled some of my favorite blue rugs, stair runners, and wall-to-wall Carpet Time installations to share. Keep reading to see some of our favorite blue installs and how to save money on your next blue carpet!
Custom Solid Blue Rug
Solid rugs are very popular at Carpet Time and come in a lot of different textures, shades, and carpet fibers. Prestige Mills style Saturn is a favorite but the best color in the collection is hands down color Midnight. This carpet is made of nylon and is a great choice for blue lovers.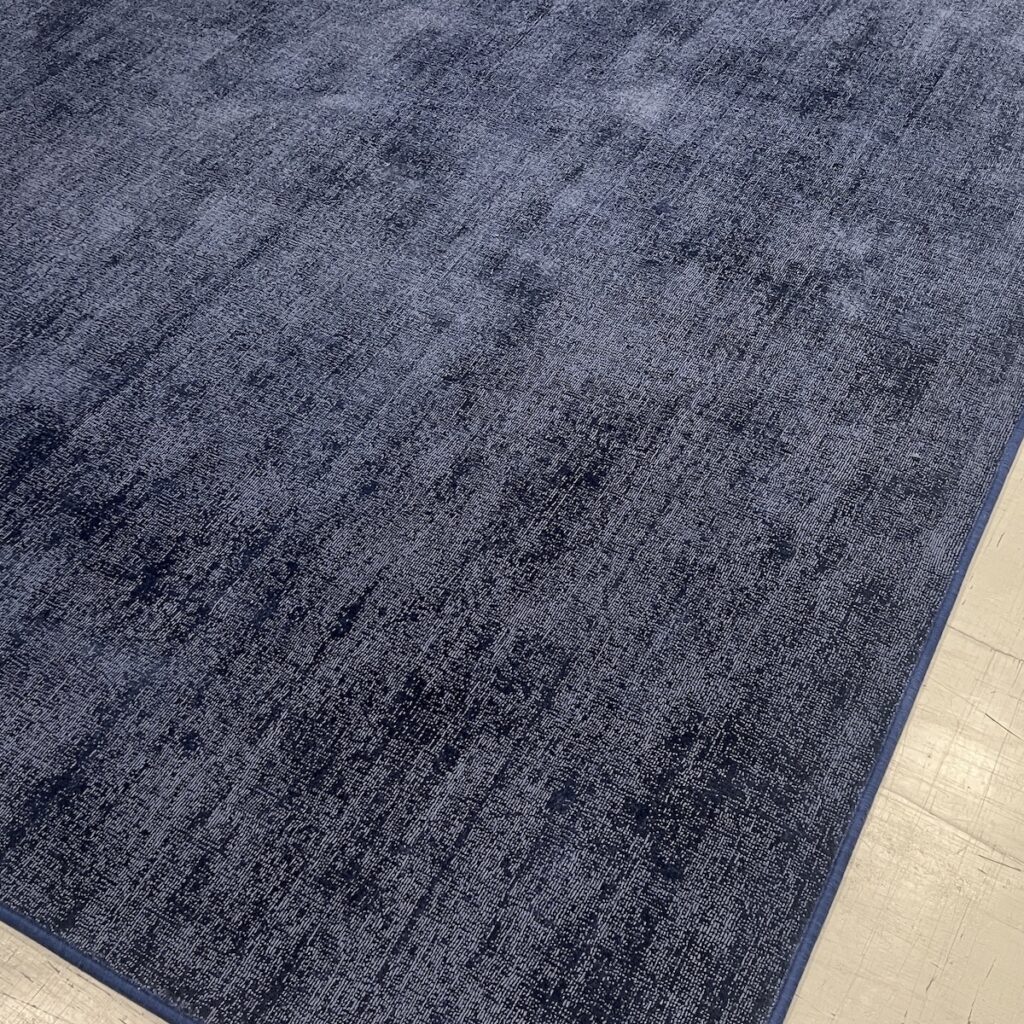 Custom Blue Gym Rug
Our clients were looking for a gym floor that was practical without sacrificing style. Instead of commercial rubber tiles, our client wanted a blue rug in their home gym to compliment the paint color. We installed a custom Stanton Diffuse Marine rug that is low enough to work out on and stylish!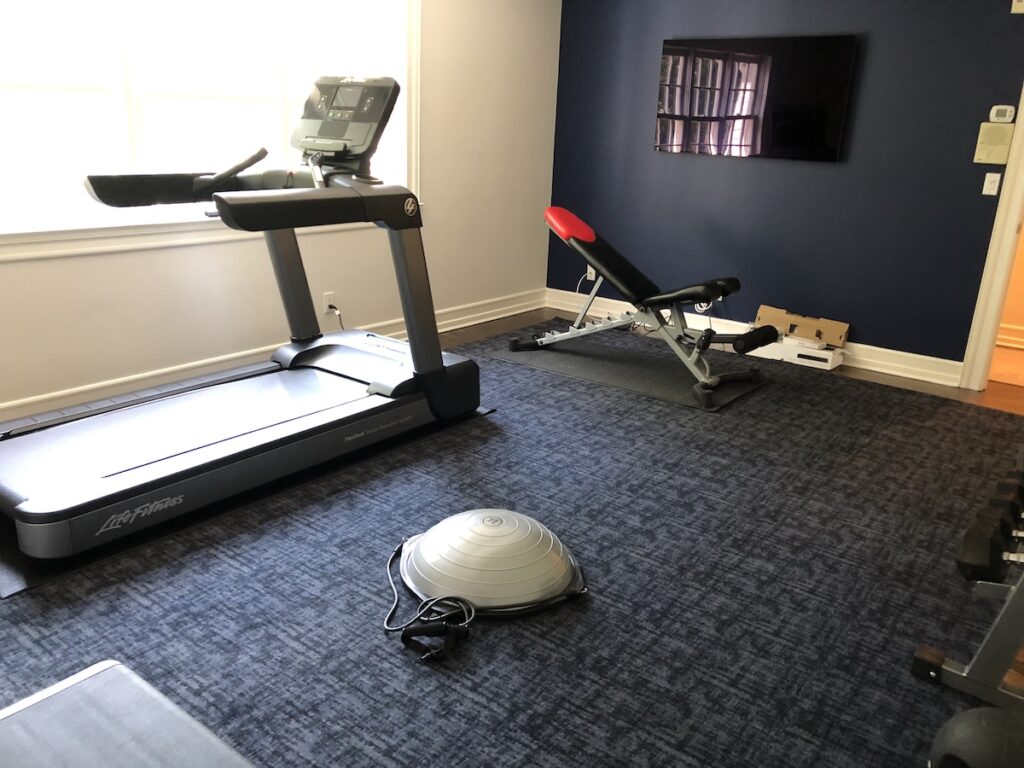 Blue Custom Stair Runner
There is a reason why blue is a top favorite. Blue compliments so many colors. I love the combination of the pink walls and blue stair runner. Featuring a custom Milliken Casual Craft Evening Blue stair runner installed by Carpet Time mechanics in our client's Astoria home.
Wall-to-Wall Blue Stair Carpet With Border
We love working with Christina Tonkin on her residential interior design projects and tv film sets for some of the best shows filmed in New York (Billions, Gossip Girl, Sex and The City). On an interior design project in Long Island, Christina Tonkin was looking for wall-to-wall carpeting for a back staircase in her client's home.
To elevate the wall-to-wall carpet look, she selected a cream carpet to act as a border to the midnight blue field. We love the end result of this blue and cream carpet design.
Custom Runner With Lights
Our clients came in looking to carpet their wood steps that were too slippery. They wanted to add a beautiful runner to make them safer and had a vision and it was a deep blue wool carpet!
The end result was a custom Radici wool carpet runner installed around recessed lights.
Wall-to-Wall Solid Blue With Texture
Our client was looking for an easy-to-clean carpet in a specific shade of blue for her son's bedroom. While showing different options from our showroom, our client settled on Fabrica style Chinois because of the amazing blue color and construction for durable performance.
Fabrica is known for having amazing styles and colors but it has a longer lead time for installation as it's typically made to order in California.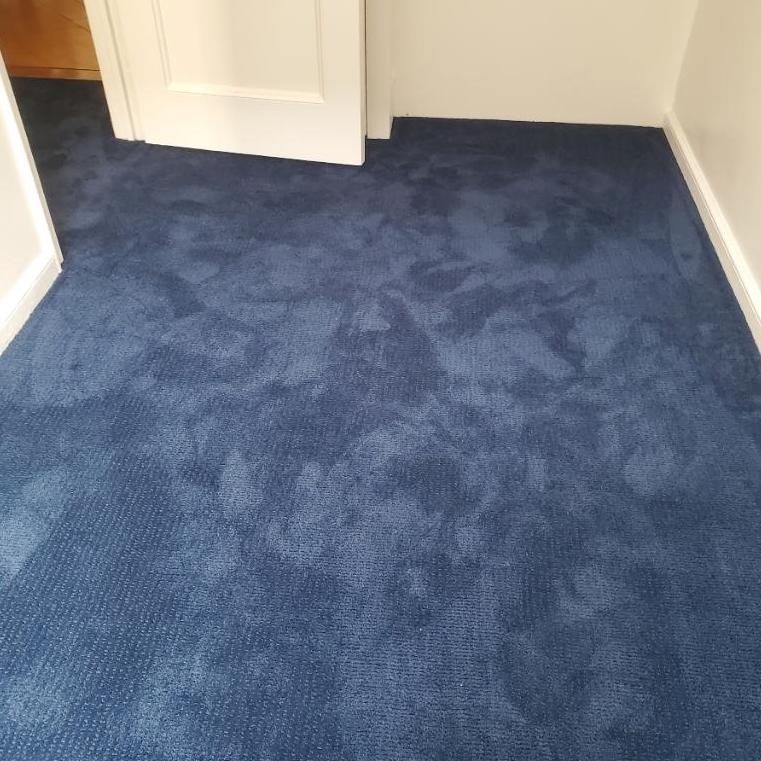 Blue Carpet With Pattern
Last but not least, some of our favorite carpet manufacturers have beautiful, printed options. Whether it's geometric or abstract like this Stanton Carpet style Landscape Steel Blue we installed in Manhattan, you can have fun with patterns in all shades of blues.
Stylish Savings: Save Some Green on Blue!
If you are looking to purchase a rug, stair runner or wall-to-wall carpet take advantage of a limited sale by one of our favorite manufacturers, Stanton Carpet! You can save on Stanton, Rosecore, Crescent, Antrim, and Hibernia collections at Carpet Time. The sale starts on Friday, April 14th and ends Friday, June 2nd.
This sale promotion will only be offered to in-store appointments. Contact us for more details to get started and save! Terms and Conditions Apply.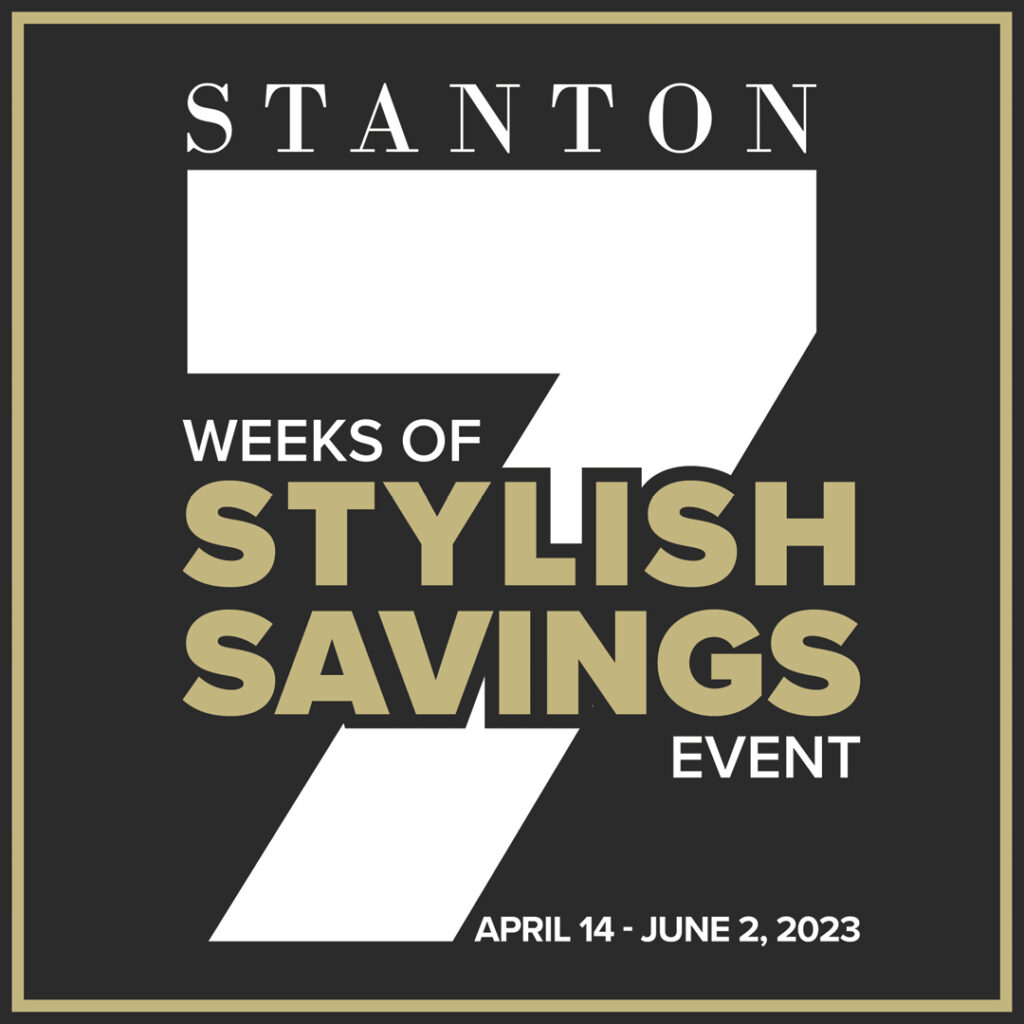 Ready to find your blue carpet or save on Stanton Carpet?
Call us at 718-472-4740 to set up an appointment to visit our store.