Your Guide to Acoustics and Flooring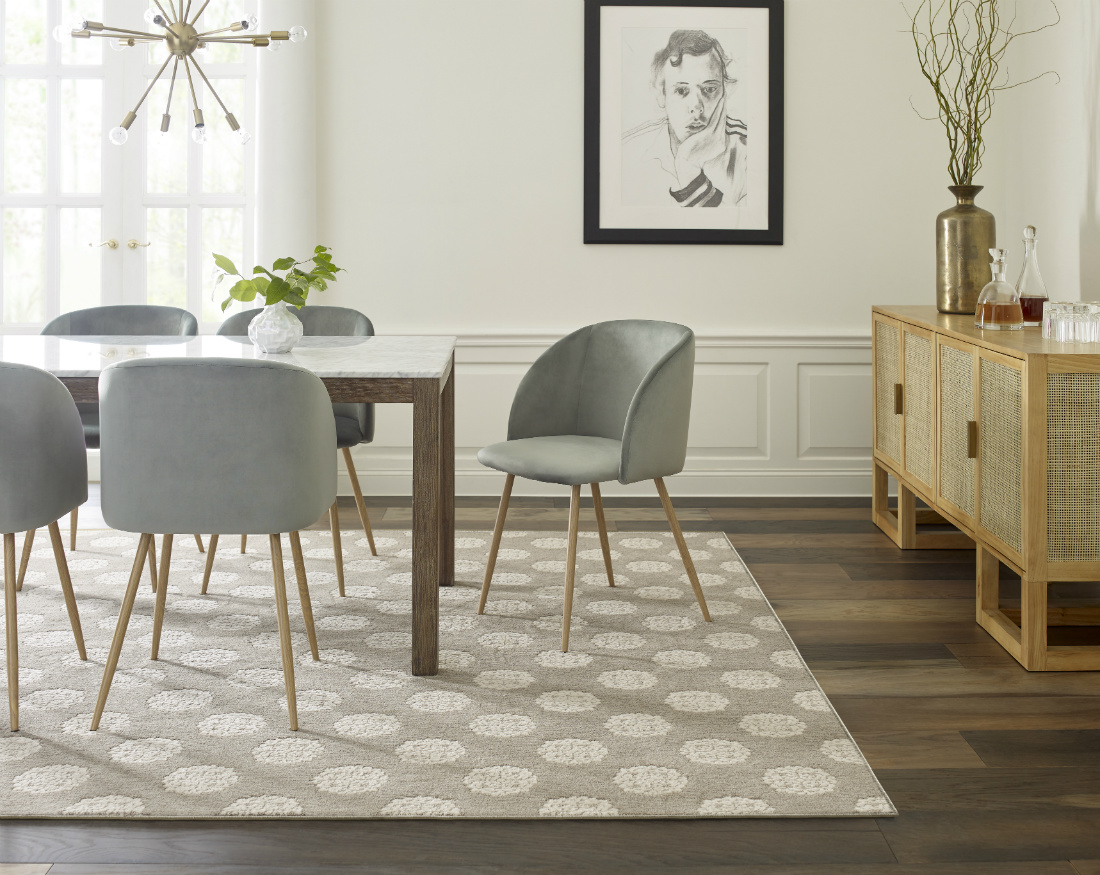 Anderson Tuftex in Style Heirloom
As a result of spending an inordinate amount of time at home, you may be super frustrated with a noise issue.
Noise is an unwanted sound that interferes with your quality of life, sleep, concentration, productivity, motivation, and creativity.
In order to reduce your noise problem, you first need to determine what type of noise issue you have: Airborne Noise or Impact Noise. Our infographic illustrates the key differences between the two.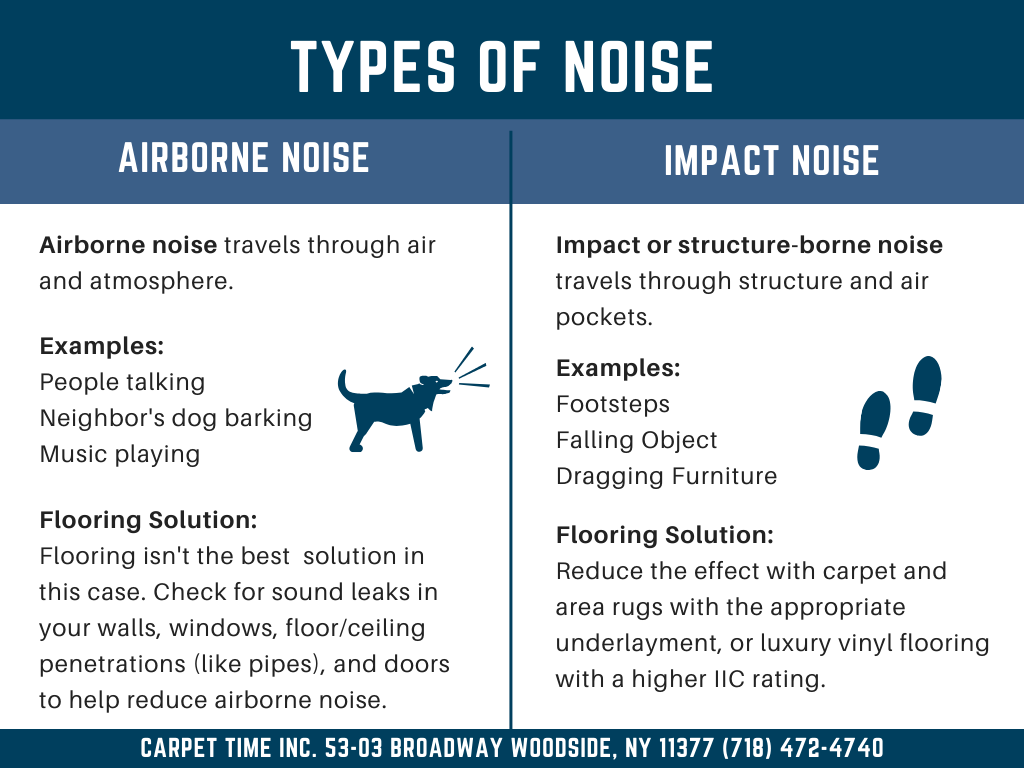 Want to create a quieter home?
We can review the following products from a variety of manufacturers we sell and install that can help mitigate impact and in-room noise issues. Contact us to get started.
Wall-to-Wall Carpet / Carpet Tile
Broadloom carpet and carpet tile (for commercial use) is the best flooring for mitigating sounds.
In your home, carpet is a great recommendation especially for bedrooms with the appropriate carpet cushion. First, choose the carpet style, color, and quality of carpet you like.
The carpet pad is most important when it comes to creating a quieter home. There are many types of carpet pad and we can make recommendations based on your budget, subfloor, and type of carpet you are installing in your rooms.
Carpet offers really good acoustics, but it's also important to have realistic expectations. Installing wall to wall carpeting may not mean you won't hear your neighbors or sounds from the floor above due to the direction of the noise and building's construction.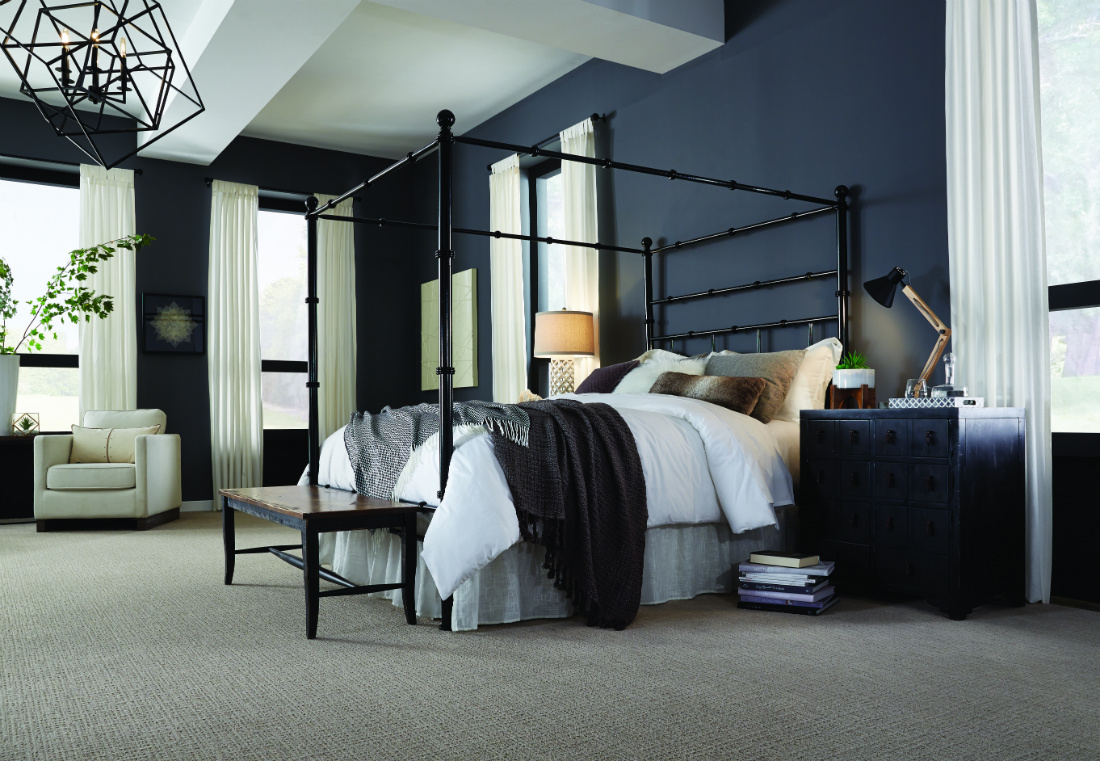 Area Rugs: Custom or Standard Size
Instead of wall-to-wall carpeting, you can cover your hard surface floor with an area rug and an appropriate rug pad.
We love a custom rug that can be made to fit your room perfectly, as not all rooms are perfectly proportioned rectangles.
Does your room have bump-outs and different angles? Does your building require you to cover 80% of your home with rugs because of noise?
We can make a custom shaped rug to fit your space out of any quality broadloom carpet. We recommend covering high traffic areas with a rug or runner.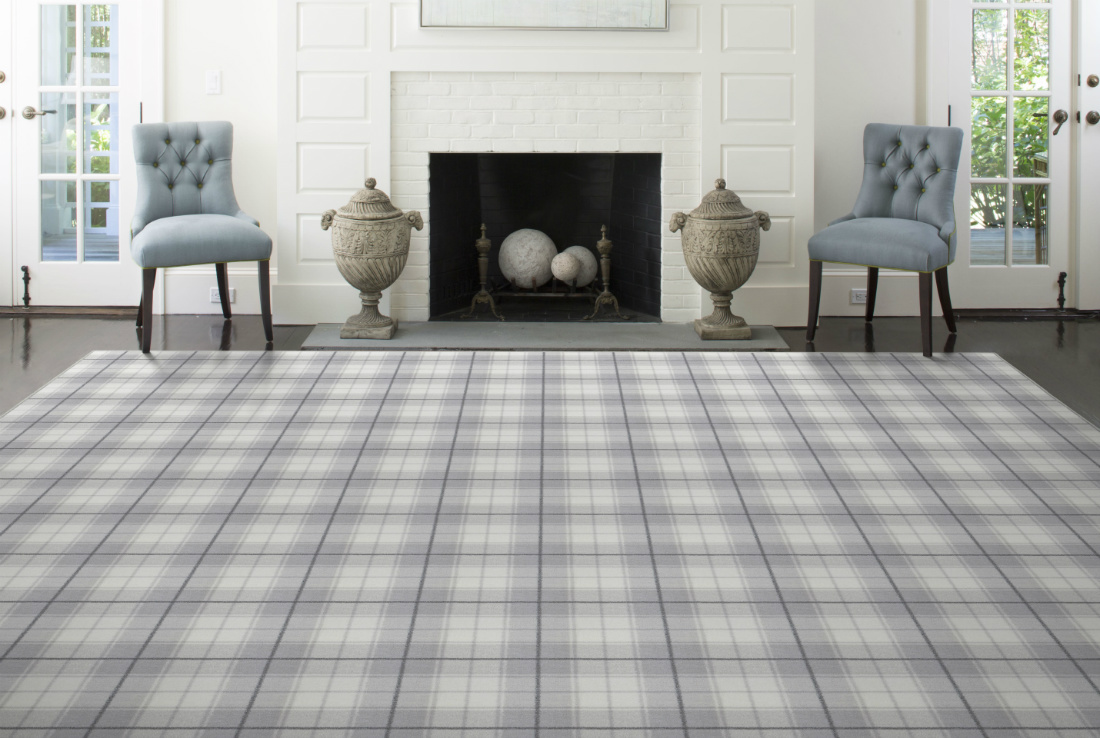 Luxury Vinyl Plank Flooring
Luxury vinyl flooring (planks and tiles) with an attached cushion or installed over an acoustical underlayment is a great choice if you don't want wall-to-wall carpet throughout your home. It is also a great choice for kitchens, living rooms, and dining rooms.
Not all vinyl flooring products on the market have the acoustical properties you may be looking for.
It's important to understand the different types of vinyl floors available.
The Impact Insulation Class (IIC) and Delta IIC ratings are good ratings to compare across vinyl plank products to understand the acoustical performance of the product.
Karndean's Rigid Core vinyl collections are ideal for installations where acoustics need to be considered. The pre-attached acoustic foam backing makes their products quieter to walk on and reduces noise transfer to rooms below.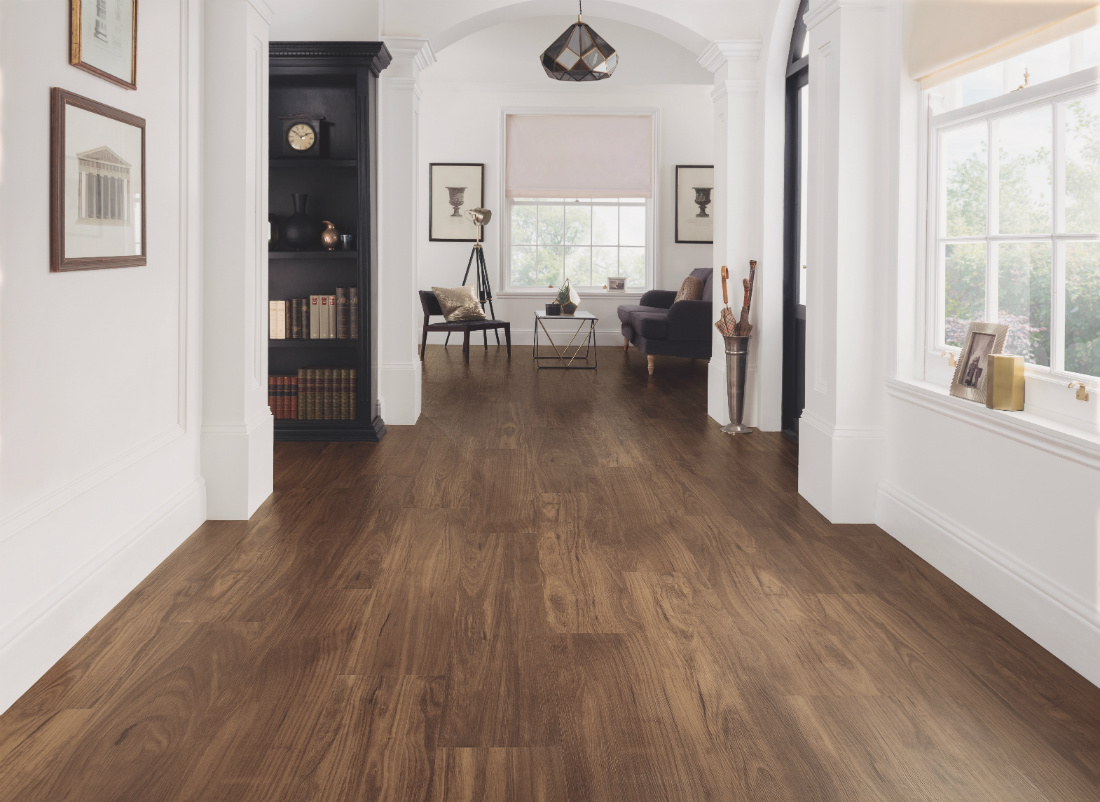 Carpet Time Tip:

Noise is the third most frequent complaint from tenants. Luxury vinyl plank flooring is a great product for developers or landlords of multi-family homes who want to control the soundscape.

Adding rugs on top of your vinyl plank floor will also help reduce echoes and noise build-up in the room.
It's all in design and construction.
Disclaimer! We are not acoustical engineers and can only assist with our area of expertise on the flooring products we carry.
The products above may not solve all your noise issues. The building's construction and/or the floor to ceiling substructure may need to be considered. Flooring is only one component.
Working with an acoustical engineer and/or contractor may be required for extensive noise issues.
Ready to design a quieter home? Contact us to get started.