Carpet Terminology: Hand-Loomed Carpet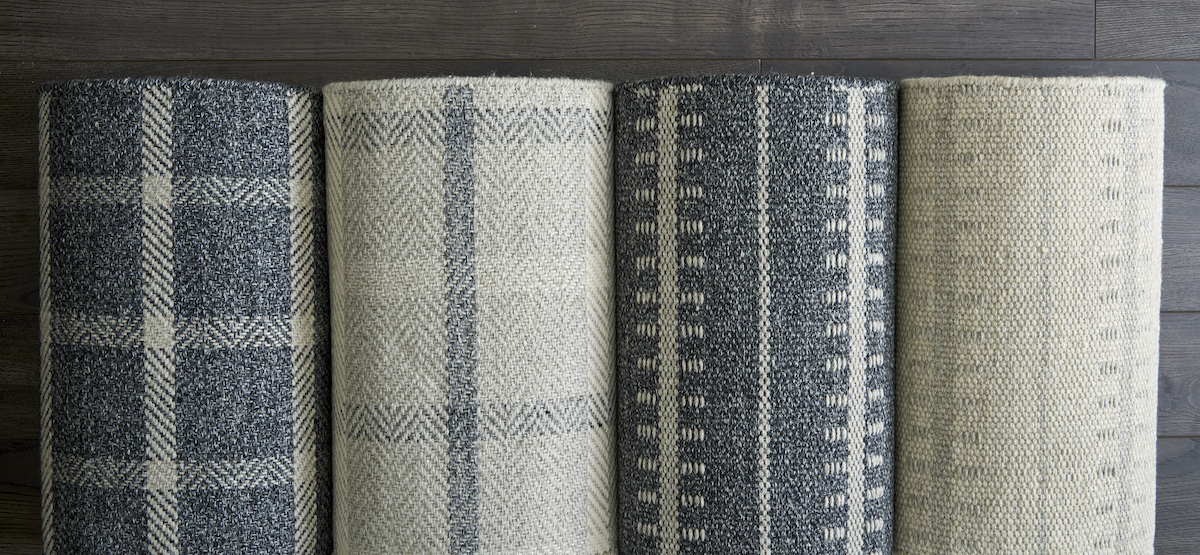 Hand-loomed carpets are very popular at Carpet Time!
All of our favorite manufacturers carry a variety of styles, patterns, fibers and colors. Stanton Carpet has a beautiful range of hand-loomed carpets within their collections including Rosecore, Crescent, Antrim, and Hibernia.
Hand-looming is the weaving of a carpet on a fully manual loom. There are no electrical, hydraulic or other forms of power used during the process. Fun fact! There are typically two to three weavers on a loom who manually weave the carpet. It takes approximately one week to weave a 15'x80' carpet.
Keep reading to learn the top five things about a hand-loomed carpet including on how to save on your next carpet purchase for a limited time only.
1. Perfectly Imperfect
It is inherent with fine handmade carpets to have certain variances in the surface texture. These should not be construed as defects, but are inherent to the beauty of a fine hand loomed carpet.
Here is a photo of our Crescent Encore Stripe custom serged rug from a recent delivery. The slight irregularity of the stripes in the rug is not considered a flaw but a normal characteristic of a hand-loomed carpet.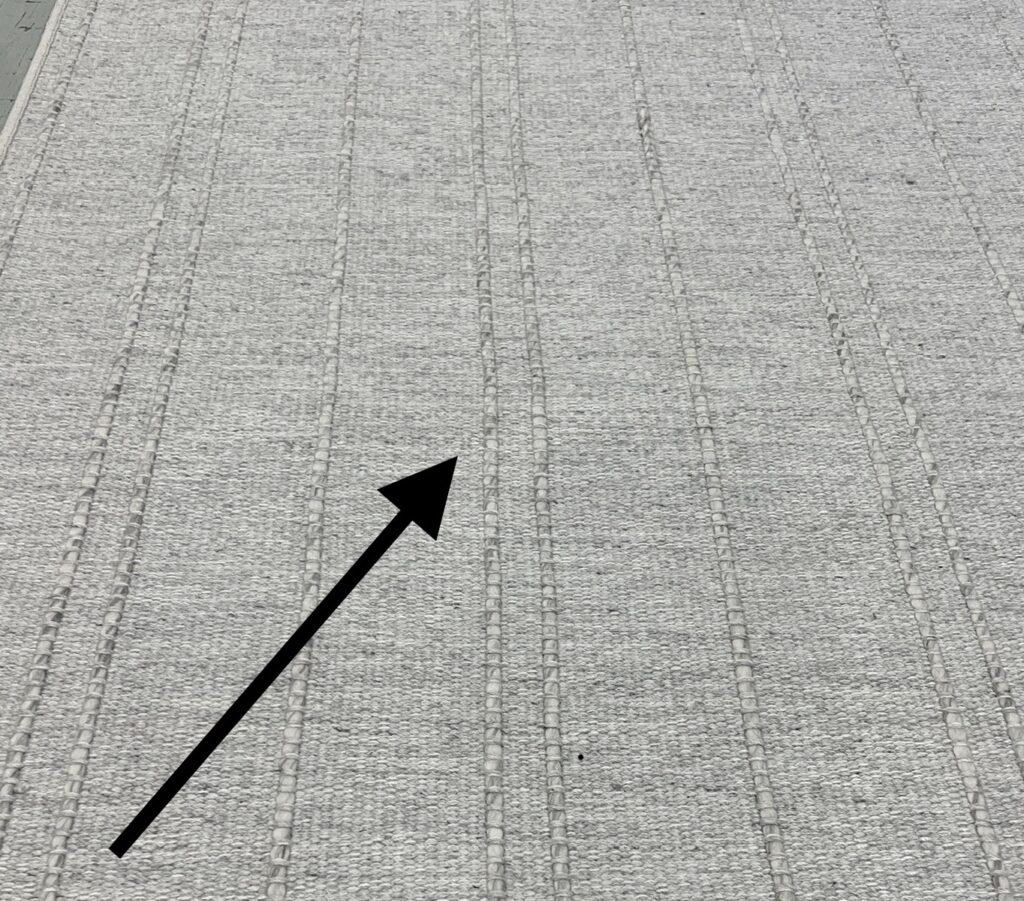 2. Dye Lots Will Vary
Whether the hand loomed carpet is made of wool or nylon, dye lots are never guaranteed to match the sample from our displays or complimentary swatch. If color is critical, we highly recommend a Cutting For Approval (CFA) with all orders. Learn more about what a CFA is in our previous blog post!
Below is an example of Crescent Ticking Stripe II CFA ordered for our client. The smaller square swatch is the CFA side by side with our display sample. The actual dye lot from the roll is less creamy and the stripes are much darker compared to our sample.
Our client approved the dye lot and it will be the actual shade of carpet installed in their home.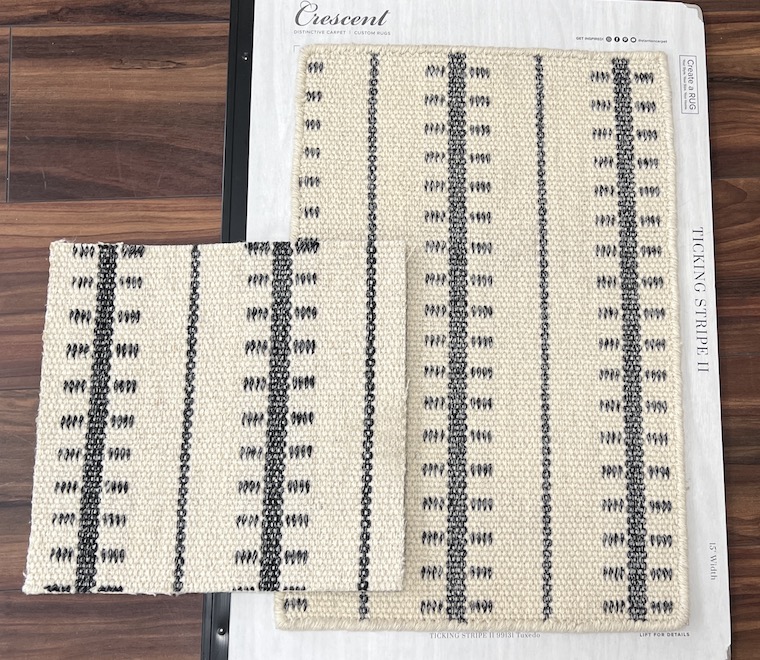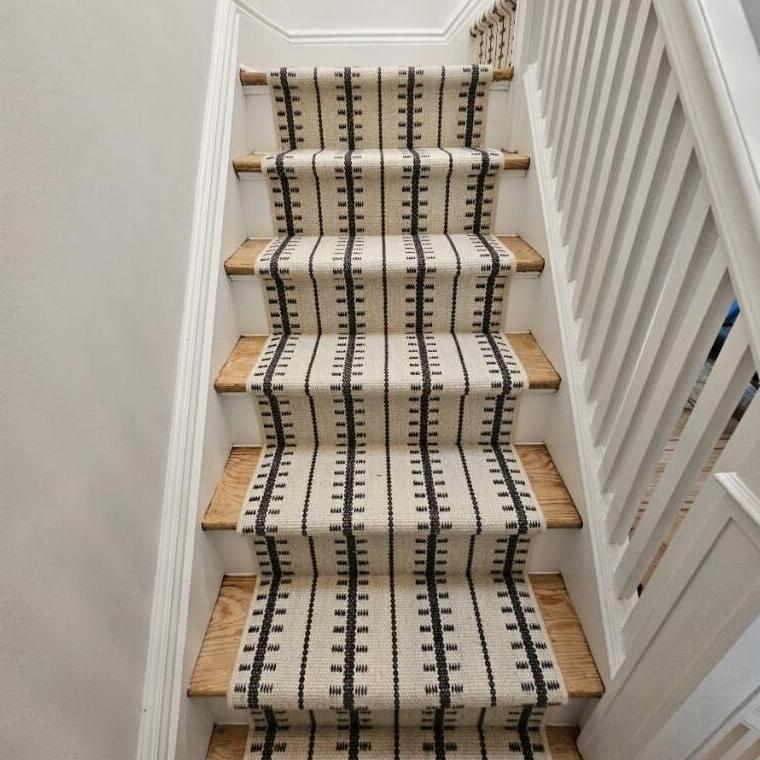 3. Pattern Match May Not Be Possible
For a wall to wall installation with a hand-loomed carpet it's important to note that pattern match may not be 100% possible or guaranteed.
When working on any project, Carpet Time will review the type of carpet, pattern and seam placement for our clients to understand the install.
4. Warranty On Steps
We are frequently asked about carpet warranties for stair installations or custom runners. No manufacturer will warranty carpet installed on steps including hand-loomed carpets.
You will see these fine carpets commonly installed on steps but it's important to learn about where we are specifying this type of carpet and if it's suitable for your staircase.
5. Suction Only Vacuum
Proper vacuuming and spot cleaning is important to maintain your carpet. With any hand loomed carpet, it is critical to adjust the vacuum's height setting to the appropriate level. If the vacuum is set too high, it won't pick up dirt effectively. If the vacuum is set too low, it can damage the carpet fibers.
Your setting should be on suction only and do not use the beater bar. We do not want our customers running out to buy a new vacuum but make sure it's on the suction only and appropriate height setting.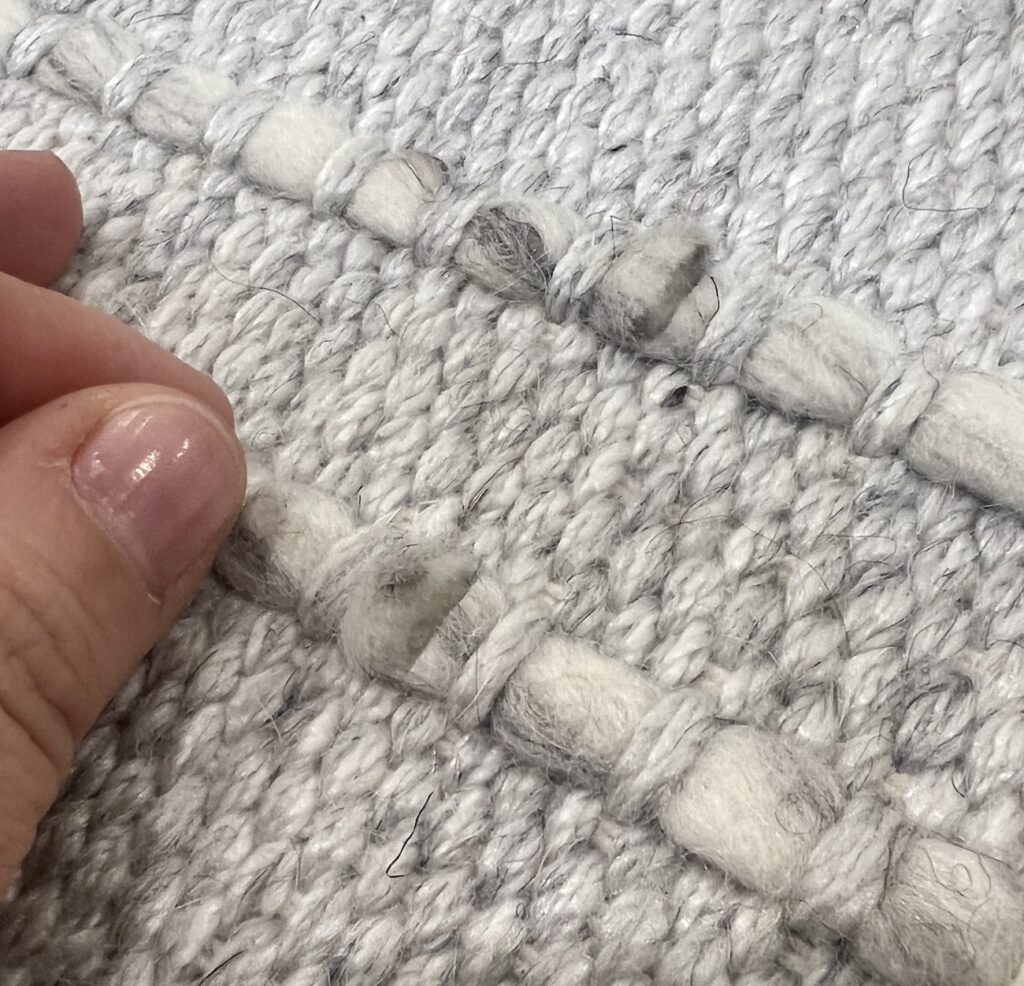 Stylish Savings: Save on Fine, Hand-Made Carpets!
Take advantage of a limited time only sale on Stanton Carpet! You can save on some of these beautiful hand-loomed carpets featured in our blog post till June 2, 2023.
Contact us for details and a showroom appointment. Terms and conditions apply.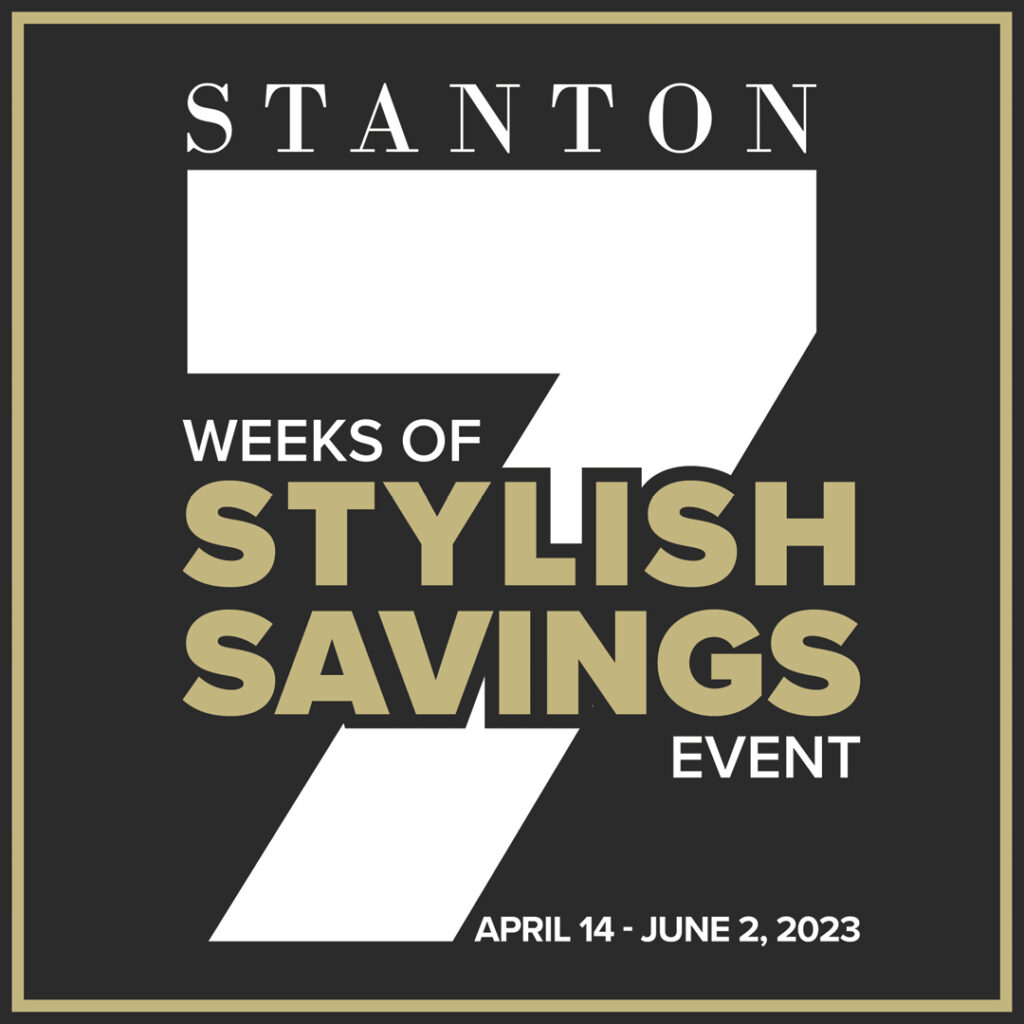 Ready to find your hand-loomed carpet or save on Stanton Carpet?
Call us at 718-472-4740 to set up an appointment to visit our store.