Carpet Terminology: What is a CFA?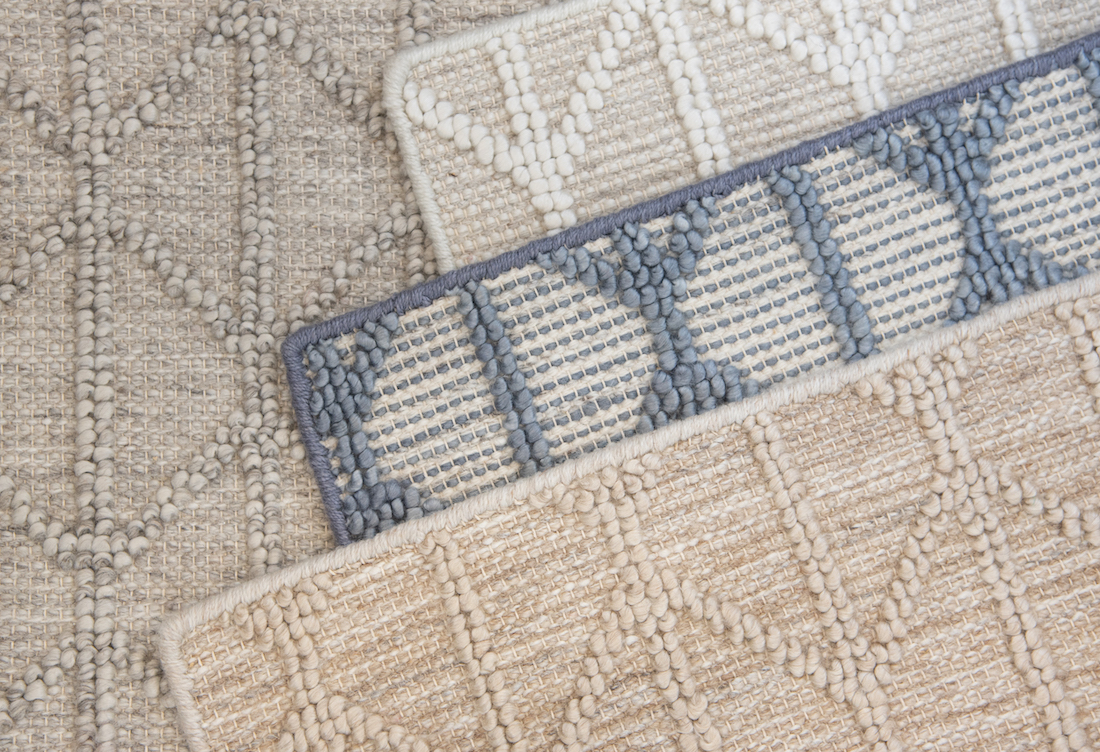 Choosing the right carpet can be both a fun and lengthy search.
We all love flipping through samples to find just the right carpet color, texture, and pattern. However, carpet swatches or samples from the Carpet Time displays do not represent the dye lot of existing stock at the carpet mill.
As with any textile from fabrics, wallpaper, and carpet, dye lots will vary. Keep reading to learn about dye lots and why Carpet Time may recommend ordering a CFA with your order.
Carpet Terminology
Dye lot refers to the particular batch or run of an item. That means that all carpet that was colored at the same time, by the same colorant, will share a dye lot.
When they mix up a new batch of dye, it is a different dye lot. Carpet purchased at different times has a different dye lot and it may not be an exact match. Dye lot changes are to be expected and therefore it's important to order a cutting for approval.
A cutting for approval (CFA) is a small cut of carpet taken from the actual roll that has been reserved for your order.
This piece serves as a confirmation of style and color. Once you have approved the CFA, your carpet will ship from the manufacturer. Even though requesting a CFA prolongs the process, it helps to avoid costly mistakes, and it ensures your satisfaction with the dye lot batch you will receive.
Do you read the fine print on the back of a carpet sample? You will see notes about dye lots varying on the back.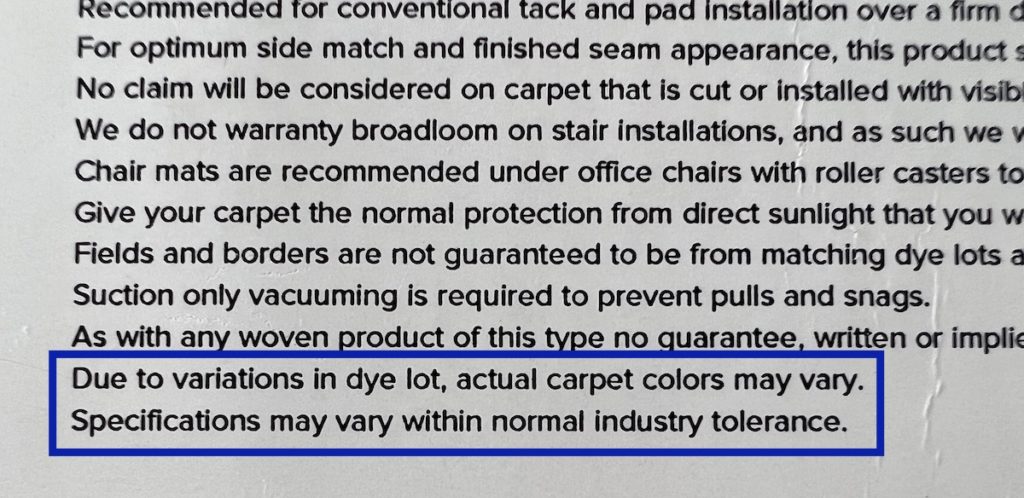 Do you really need a CFA when ordering carpet?
If you are purchasing a natural wool, hand-loomed, or color-specific carpet the answer is yes. We do see dye lot variances between the sample and the actual roll on a daily basis.
Carpet Time Tip:
We highly recommend a CFA if you are spending over $10 per sq. ft. on a carpet or if you are concerned about color.
If you wish to forgo this precaution, Carpet Time is not responsible for the dye lot you receive from the carpet manufacturer and you must accept the dye lot order as-is.
How much is a CFA?
The cost of the CFA varies since it has to do with the specific material and the cost of shipping it to you. CFA fees are non-refundable whether approved or not. Typically, a CFA may range between $50-$150.
Below is an example of a CFA received by our client next to our showroom sample.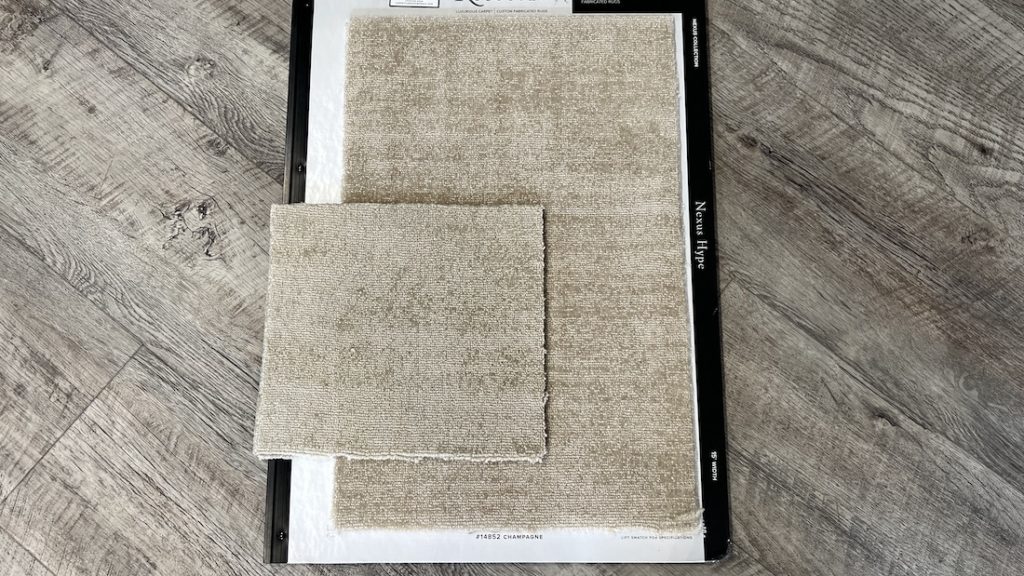 How do I order a CFA?
In order to get a CFA, you will have to place an actual order with Carpet Time and leave a deposit for 100% cost of the material plus the CFA charge.
If the CFA is rejected you will be credited the full amount of the material less the cost of the CFA. We like to say it's your insurance policy and you can reject the carpet dye lot without going through the greater expense of ordering a whole carpet that you are not happy with.
If the CFA is approved, your order will ship from the mill within 2-3 business days and Carpet Time can schedule an installation date.
Carpet Time Tip:
Our client ordered a CFA for their new wool stair runner. Dye lots can vary more with wool carpets because it's a natural fiber.

Per Carpet Time's recommendation, our client checked the dye lot in their lighting (at night and during the day). They were satisfied with the color and proceeded with the order. The cut piece shown below is the CFA taken from the actual roll ordered and installed in their home.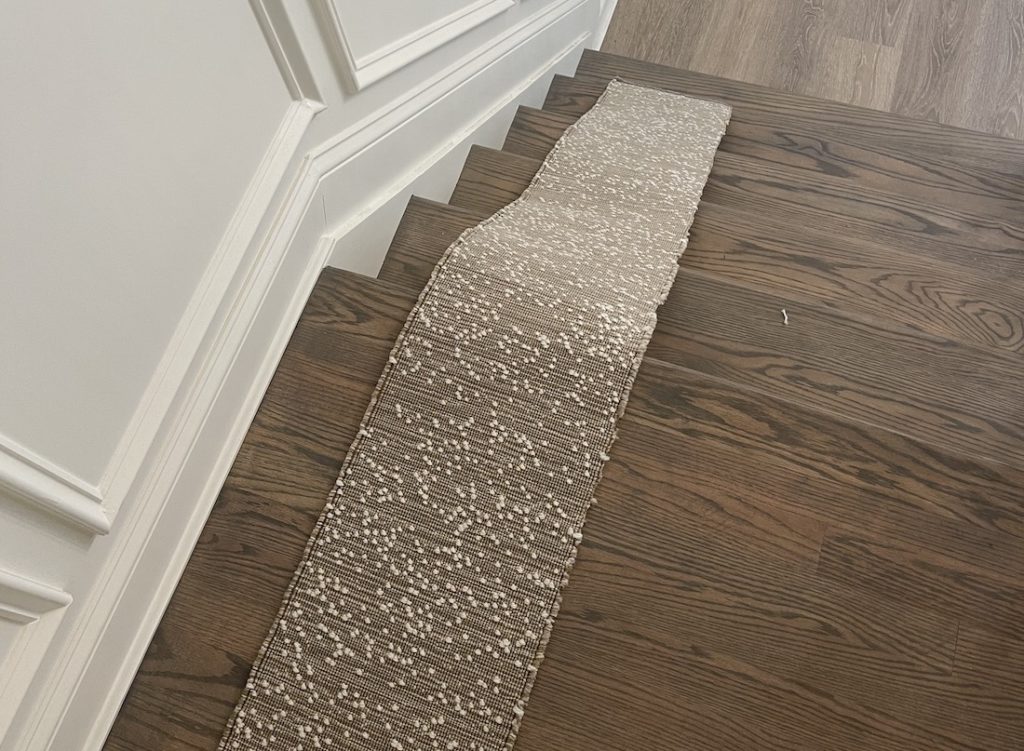 How long does it take to receive a CFA?
Because of the different carpet mill locations, CFA delivery times vary depending on the item. CFAs generally take 5-7 business days to be delivered from the date of order.
When is it not appropriate to order a CFA?
If you are on a deadline, a CFA will hold up your order and delay installation. If you are not flexible with time then we do not recommend a CFA as it is a much longer process. A CFA can add another week or two to the process.
Regardless, if you don't get a CFA, Carpet Time will always recommend ordering a swatch to check the carpet in your lighting. Lighting has a lot to do with how the carpet color will look in your home.
Ready to learn more carpet lingo and find the right carpet for you?
Call us at (718) 472-4740 or contact us to make a store appointment.