Five Great Nursery Carpet Options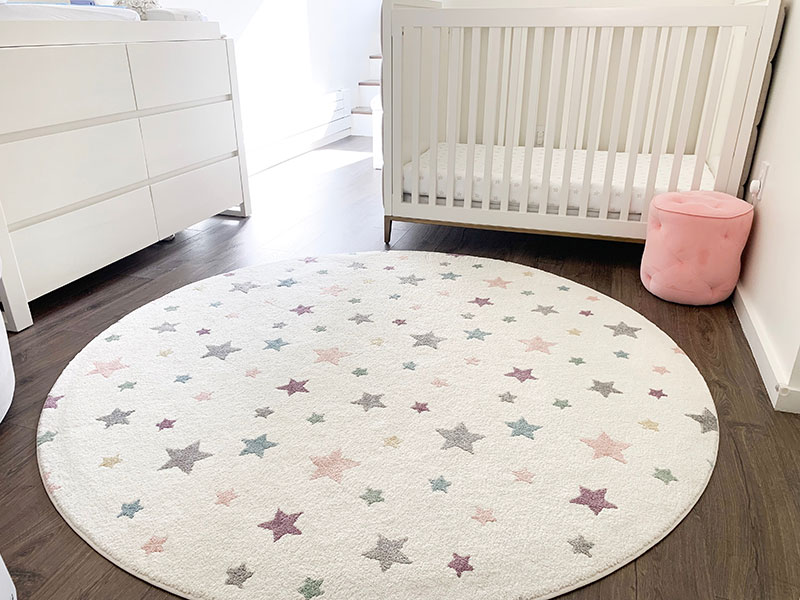 There are so many design decisions to make when planning your baby's nursery. Whether you are creating a themed nursery room or gender-neutral decor, below is a list of five great nursery carpet options we are loving.
1. Twinkle Twinkle Little Star
You can't help but smile when you see how adorable this style is. Kane Carpet's Celebration is a whimsical star pattern carpet that is great for any nursery. Are you leaving the baby's gender as a surprise? This carpet is available in grey and a multi-color version that can work with any gender-neutral decor.
We currently have Kane's Celebration color Rigel in stock at Carpet Time because we love it so much. Visit us and mention this blog post and we will give you up to 40 feet of complimentary 1.25″ poly-binding with the purchase of this Kane carpet style!
Complimentary poly-binding promotion for this carpet ends 12/31/19. Terms and Conditions Apply. Ask store for details.
Reminder: This carpet can be installed wall-to-wall or as a custom fabricated rug! Our favorite rug shape for this pattern is as a round rug.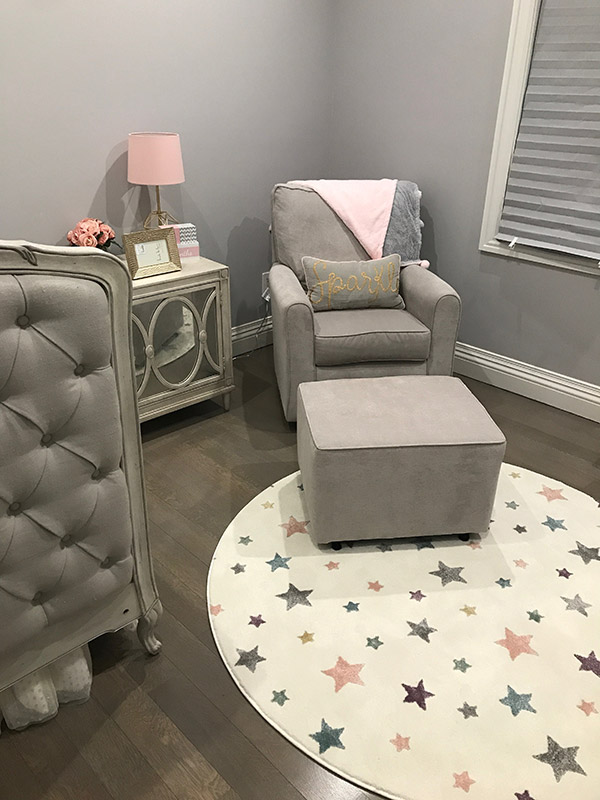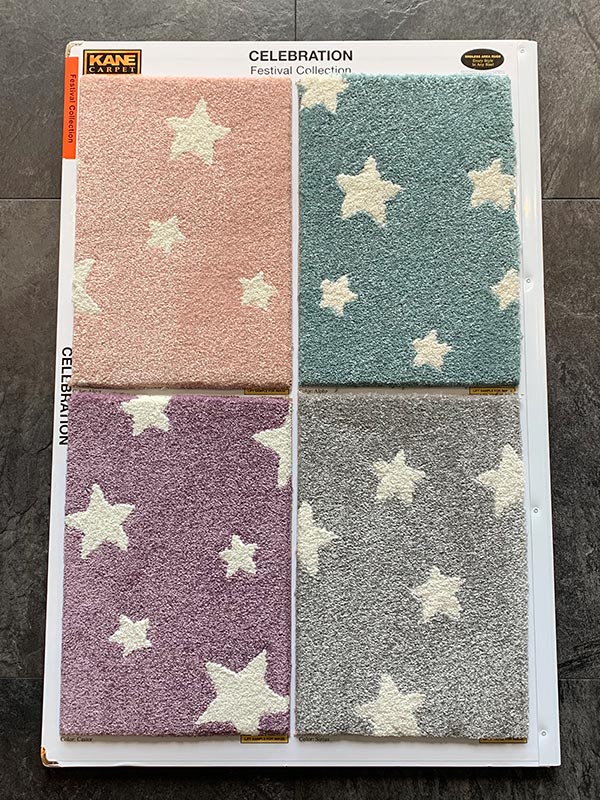 2. Go Wild for Animal Prints
A great option for a Woodland or Safari themed nursery is an animal print rug! One of our favorite designers to follow is UK based Sophie Paterson. Sophie just had a baby boy and revealed the loveliest nursery she created for her newborn with a cotton bound animal print rug.
Do you love this style as much as we do? You can recreate the look with Silvercreek indoor/outdoor style Ginger for your nursery or any room in the home. This polypropylene indoor/outdoor carpet is very practical for any accidents!
Tip: Do you want a fun print but don't want to commit to something so bold for wall to wall carpet? The answer is layering your rugs! Install a neutral solid carpet and layer on top with a fun rug!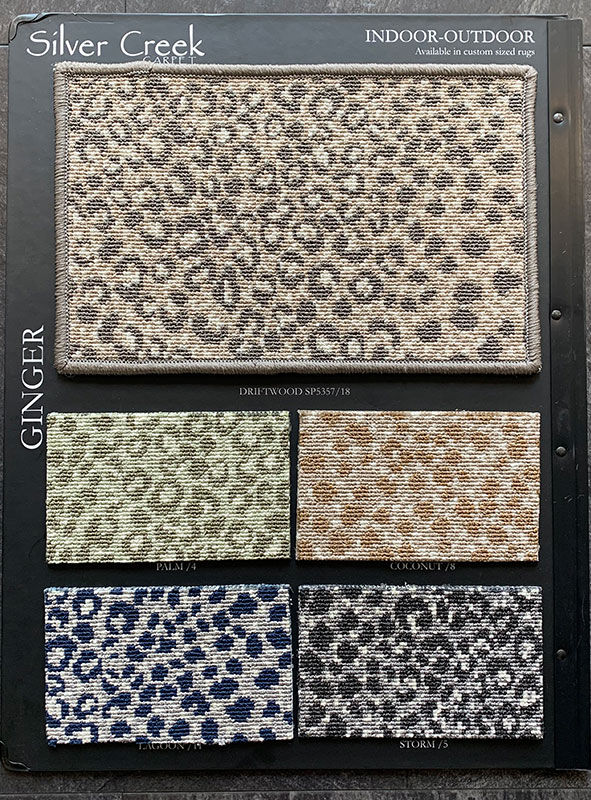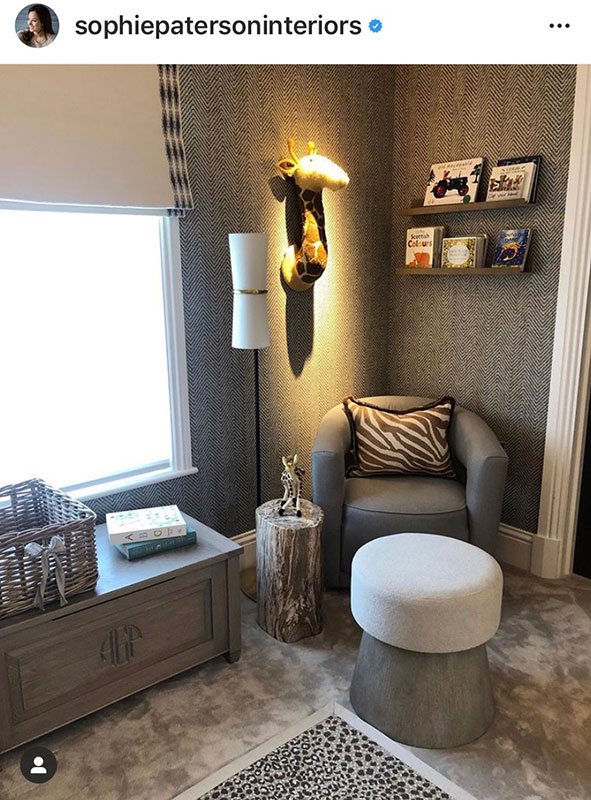 3. Wool/Undyed Wool
For parents who want a natural choice for the nursery, a wool carpet is a better option over sisal and jute. Our two favorite styles are textured wool berbers like Helios Carpet style Whitford and fun colorful prints like Missoni design Mela.
Looking for the most natural choice? We can show you a selection of undyed wool carpets from Couristan Purity and Unique Carpets.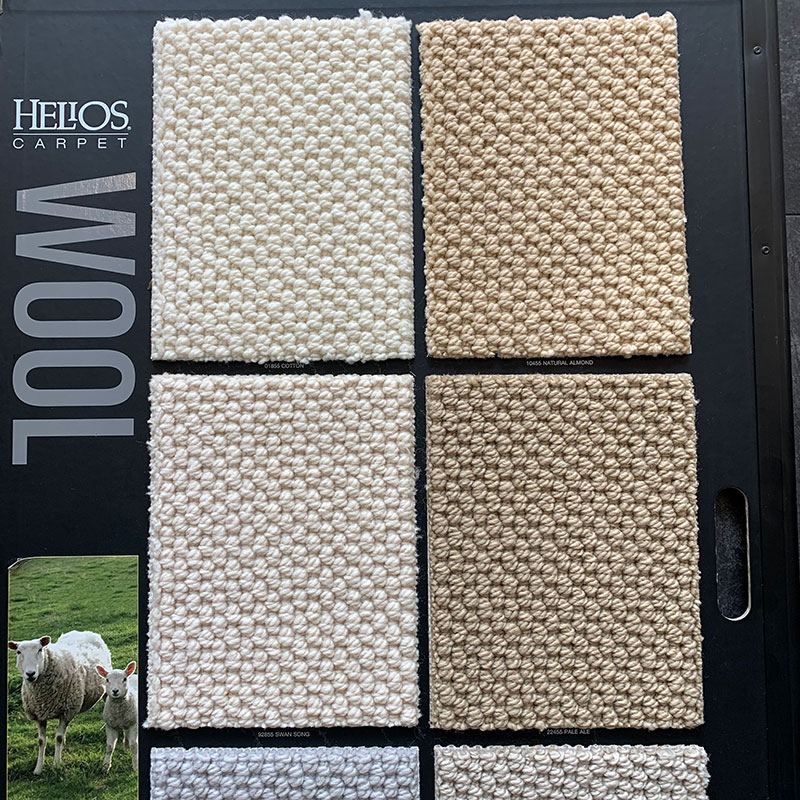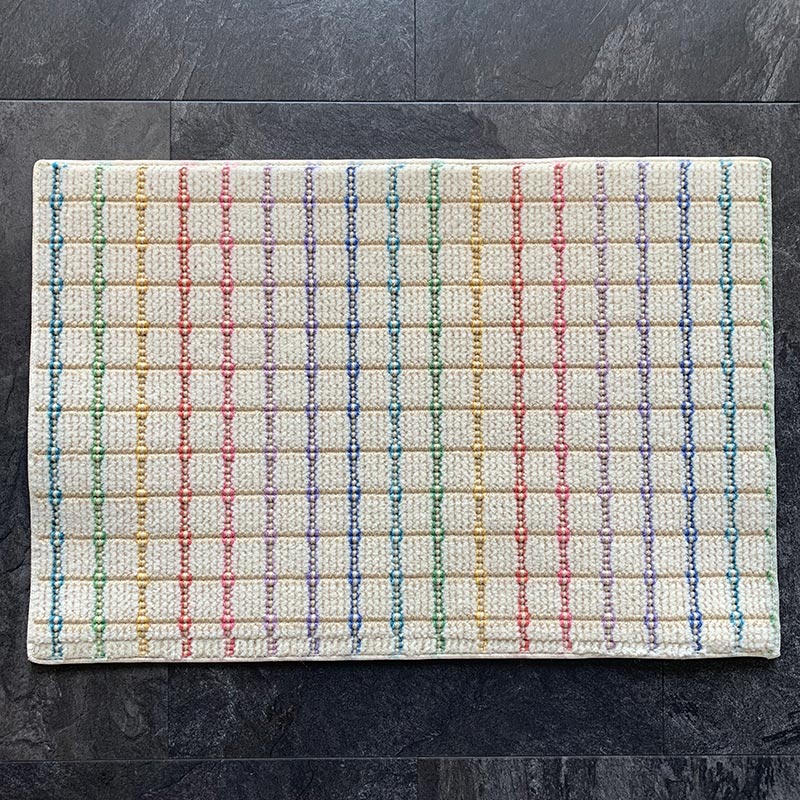 4. Silky Soft Carpet
The number one priority for every customer shopping for a nursery rug or carpet is soft. As your baby learns to crawl and walk, you want something soft for them to move around on.
Our top soft recommendations for customers is Stanton Carpet styles Venue, Jazzy, and Muse. These are the type of soft carpets you won't mind laying on the floor with your baby during tummy time.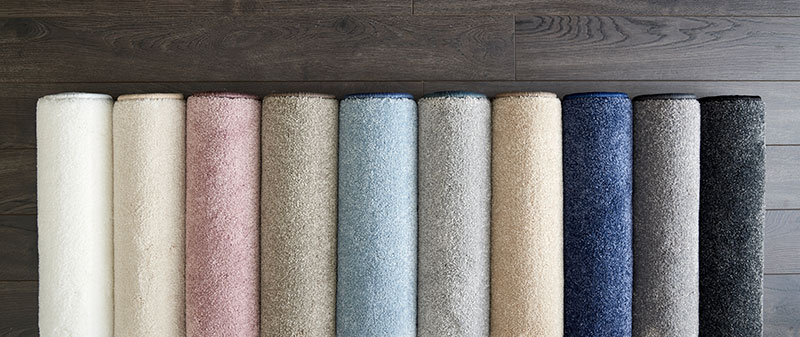 5. Loop/Textured
The number one loop carpet we are loving for nurseries and kids room is Shaw's Anso Caress Nylon style Tranquil Waters. It checks off a few important boxes such as soft, stain resistant, and available in a soft cool palette.
This is a neutral versatile carpet that won't look dated as your baby grows and the nursery transforms to their bedroom.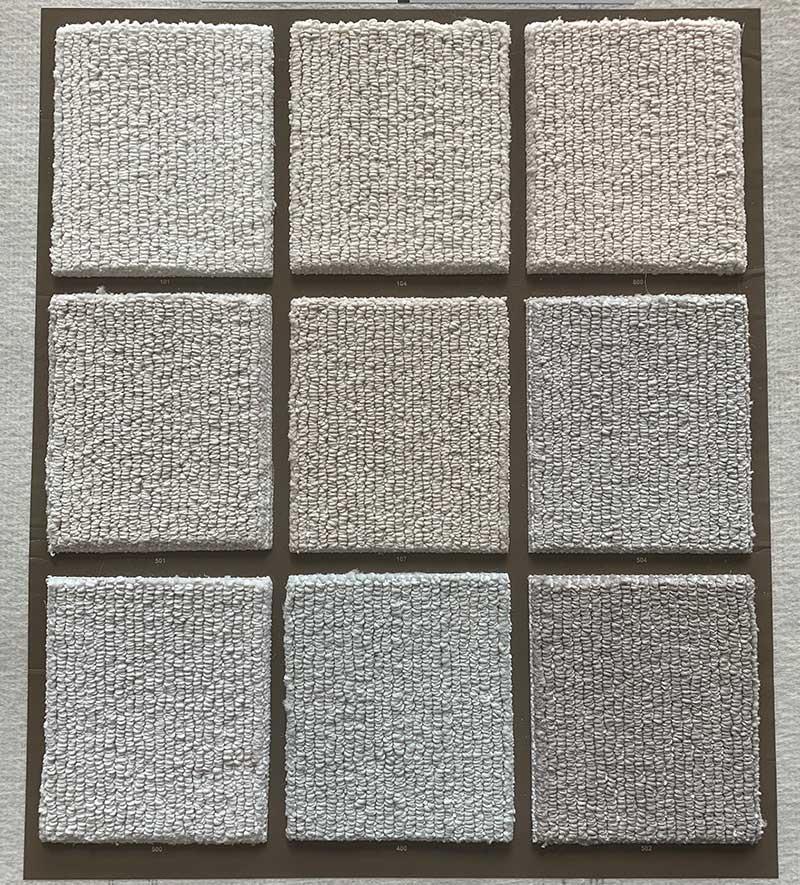 As Seen In…
Fun Fact: Did you know we have carpeted two famous nurseries from movie sets? The Tuftex pink carpet from The Wolf of Wall Street and the Crescent wool carpet from Lily's room in Sex and The City 2! Follow us on Instagram for more photos of our work in film and residential/commercial interiors.