Flooring Ideas for a Basement (What's the Best Option?)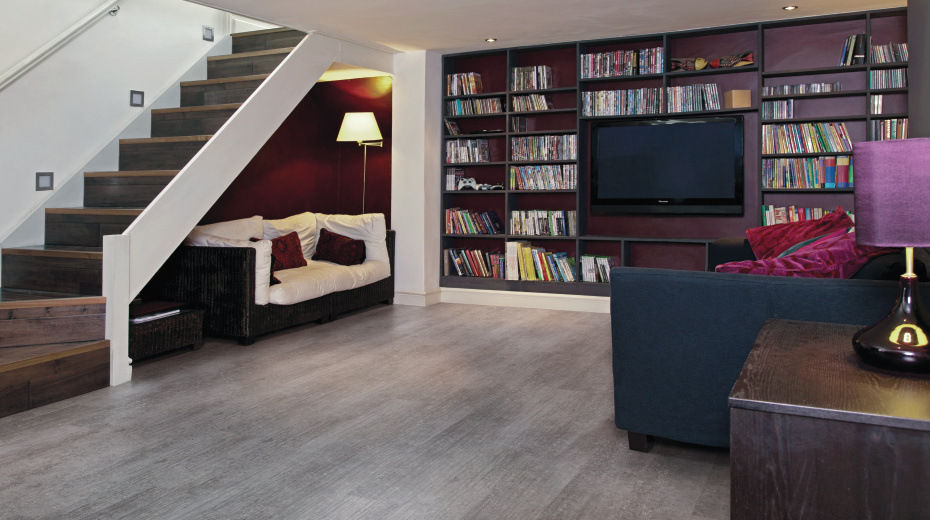 Photo by Karndean DesignFlooring
Your lower level can be so much more than a storage space—and there are a lot basement flooring options out there.
Finishing your basement can act as an expansion to your home by increasing your livable space and adding new features that may not be able to apply to your main living space—a playroom, office, home gym, etc.
But before selecting new flooring for your basement remodel, take into account how you plan to use your basement and how those activities can impact your floors.
Variables like moisture and extreme temperatures should be considered as they can ruin your investment.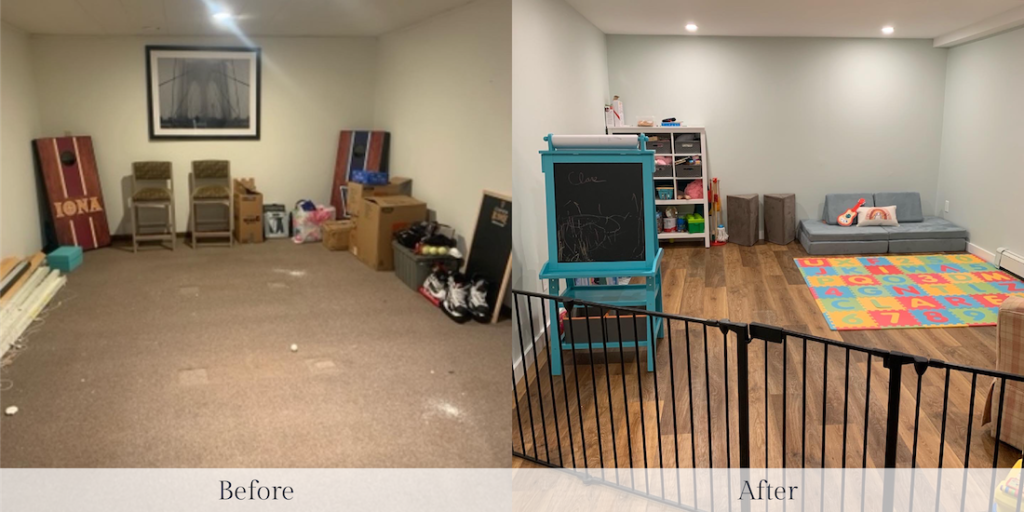 It's official: Our top pick for a basement floor is vinyl.
Both vinyl sheet or vinyl plank are great options.
Benefits of vinyl include water resistance, durability, cleaning ease, low maintenance, and the added benefit of the natural appearance and texture of real wood or stone.
Carpet Time Tip:
Vinyl doesn't absorb water, but if you are laying it over concrete that has any sort of moisture issues, you will want to put down a vapor barrier underlayment first.
Luxury vinyl plank and tile are available in different installation formats: glue down, loose lay, or floating.
Rigid core luxury vinyl flooring is the best option for ease of installation with a click locking mechanism and the attached pad which is more forgiving over uneven subfloors.
We recommend Karndean DesignFlooring to our customers for their quality, great visuals, and product range.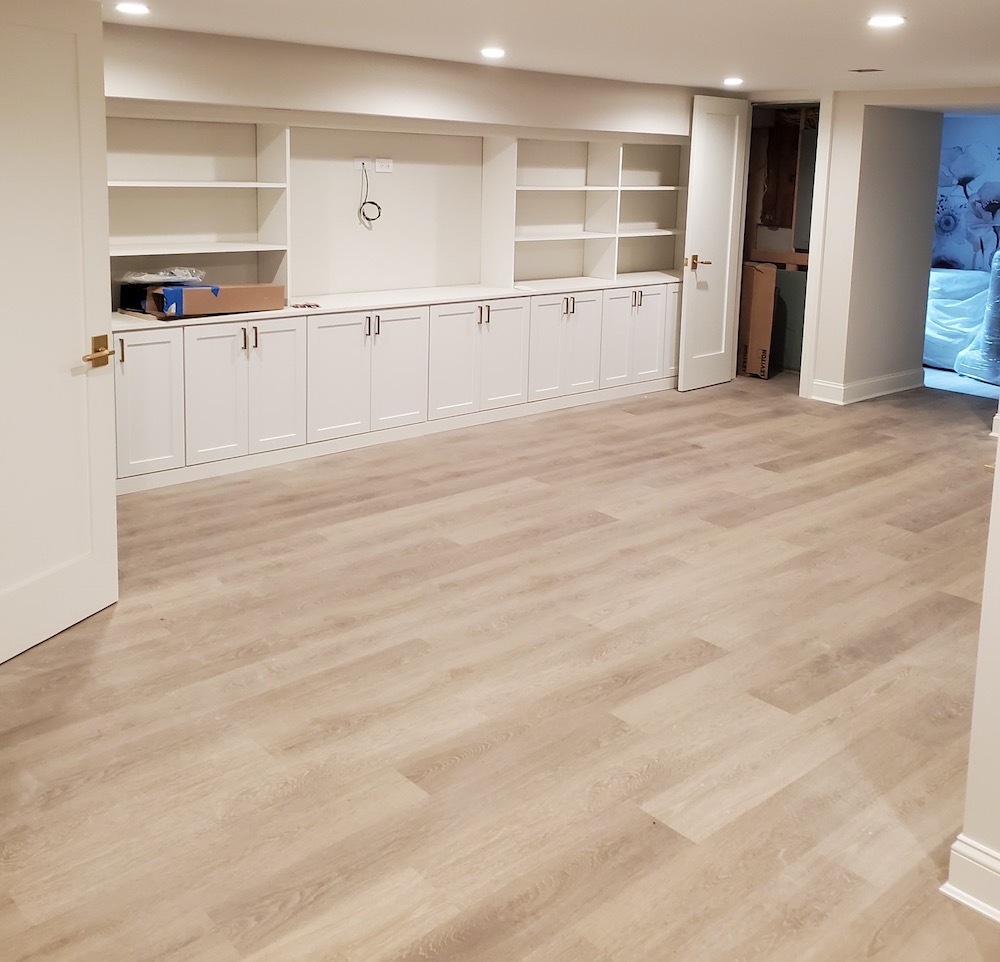 Sheet vinyl is a more affordable flooring option in comparison to other flooring types.
It is a great option for budget-conscious individuals that want the look of a high-end floor without the price tag.
We recommend Beauflor Blactex HD and Tarkett TrueTEX sheet vinyl for basements because of the black textile backing.
This backing allows moisture to dissipate and is treated to resist mold and mildew. It also helps with installation requiring little subfloor prep for faster installation.
This sheet vinyl collection has tile and wood designs that will look great in any basement.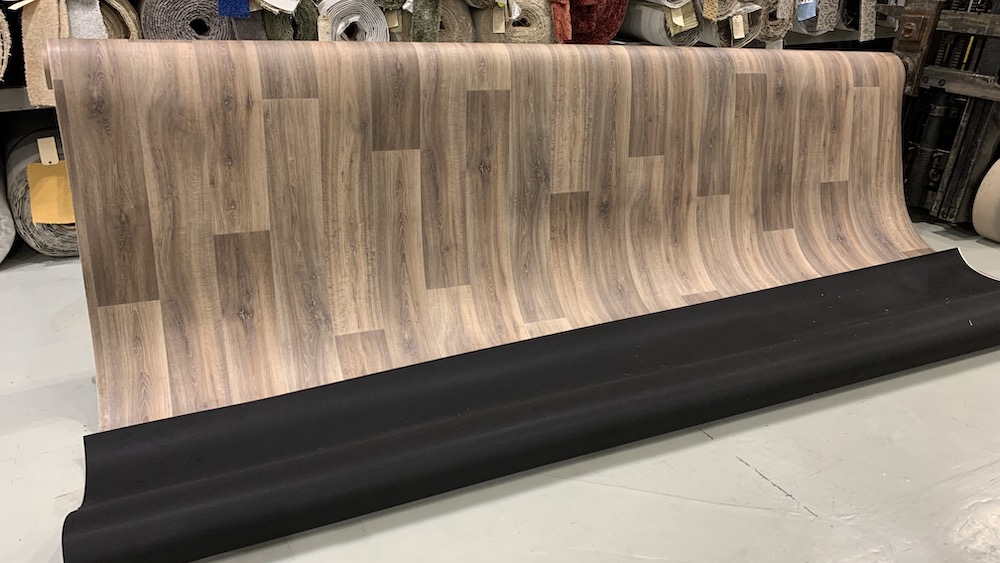 Ready to find your new vinyl floor?
Contact us and we can help find a floor well-suited for your basement, no matter how large or small.