Installation Spotlight: Brooklyn Stair Makeover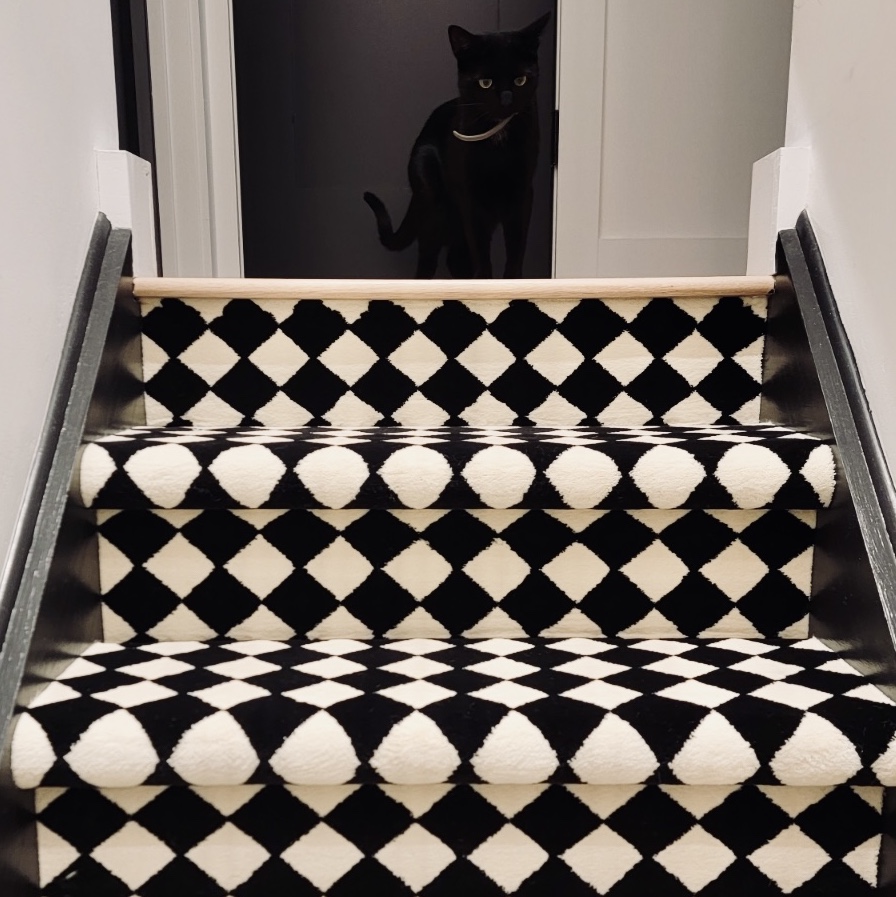 We are starting 2023 with great clients and projects.
Last month we worked with homeowners Lorena and Hussam who were looking for a black and white carpet for their stairs. They wanted to make the slippery wood steps safer without sacrificing style.
Their original vision was the Missoni black and white striped carpet from our Missoni Blog Post. During their store appointment, we were able to narrow down all the black and white carpet options to Kane style Media Metrics. After taking a sample home to check it in their lighting and next to their wallpaper the winner was this diamond pattern over a 40oz pad for extra cushion.
Scroll down for more photos and details of our recent Brooklyn stair makeover!
A flight of steps does not require a lot of material but, when working with carpets such as this, we have to add extra for the pattern repeat so the pattern matches up when installed. After the store appointment, our estimator measured the steps and finalized the amount of carpet needed.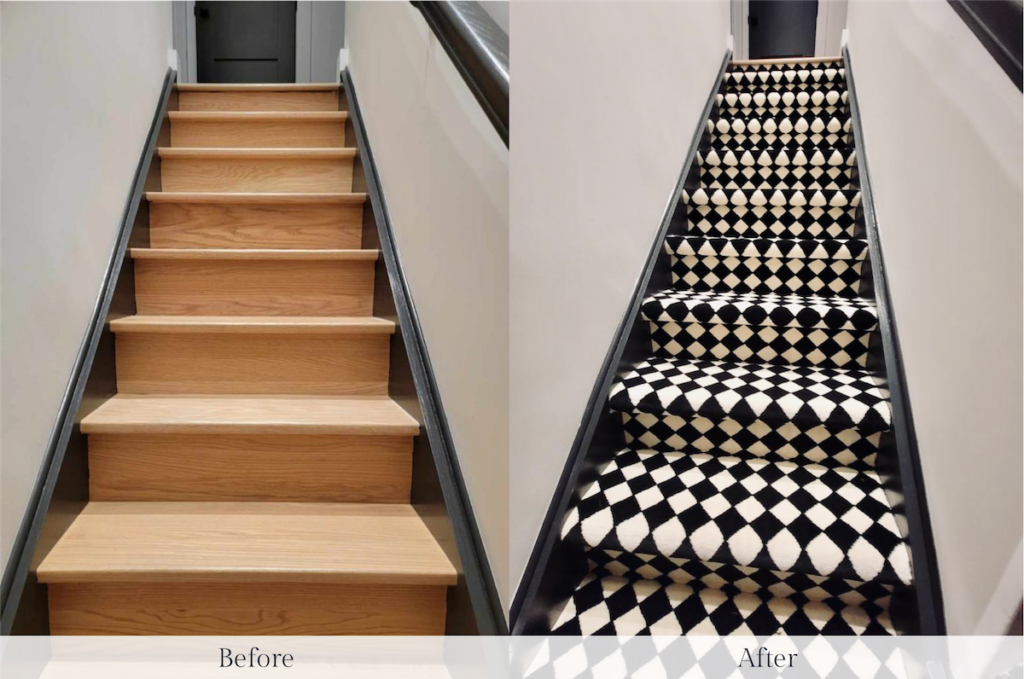 Carpet Time mechanics Erik and Niko installed this fun carpet for the homeowners. We do not put a time clock on these types of installations as triangle/pie steps take more time and attention to detail.
All our installations are completed by Carpet Time and we do not subcontract out the work. The lead time can vary but, in this case, the total process took one month from our first meeting to installation on a special order non-stocking carpet.
At the end of a job, there may be a small piece left over from your stair installation. Homeowners can save the piece for repairs or, in this case, we bound the piece into a little rug. A big thank you to Lorena and Husam for working with Carpet Time!
Ready to find the right carpet for your steps?
Call us at 718-472-4740 to set up an appointment to visit our store.