How to Keep Your Carpet and Rugs Clean While at Home
Wall to Wall Carpet Installation – Carpet Time NYC
Keep your interiors fresh, safe, strong, and beautiful.
The right rug or carpet can elevate a space, warm it up, make stairs safer, create a graphic element, add interesting texture and style, and dampen sound.
But once you choose the right carpet or rug, you want to take care of it! Here are some tips to help maintain your carpet and rugs.
1. Take Off Your Shoes
Are you a shoe-free home? If not, you should really consider it.
The #1 tip we can give to our customers is to remove your shoes. Not only does it prevent excessive wear and stains, it's also the only way to keep unwanted dirt and germs out of your home.
If you have guests or professionals entering your home, we recommend keeping a box of disposable shoe covers that can easily slip over to protect your floors.
2. Vacuum Frequently
The most important maintenance step is proper vacuuming. Regular and thorough vacuuming at least one to two times a week and more often in heavy traffic areas will remove soil and dirt particles before they become embedded into the pile of the carpet.
The vacuum beater bar should be properly adjusted so that the brushes barely touch the face of the carpet. Damage to the carpet fibers can occur if the brushes of the vacuum are set too low.
Do not use a vacuum that automatically adjusts, as it will adjust too low and damage fibers. Many manufacturers will not accept claims when such vacuums are used.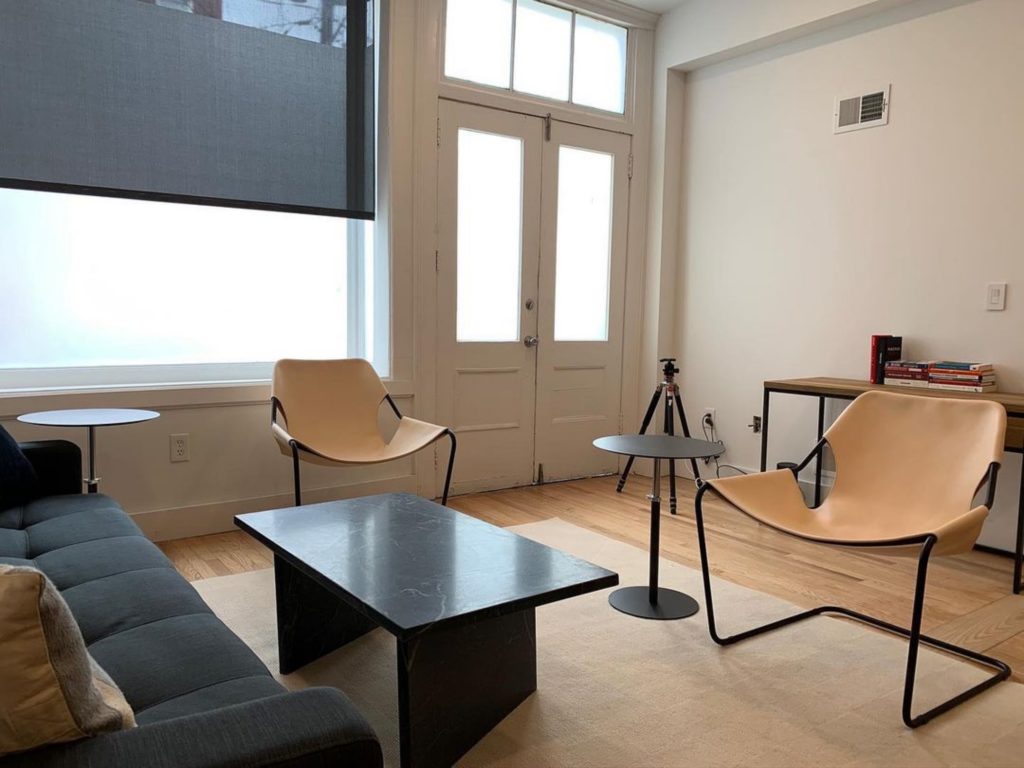 The excess fuzzing or sprouting of the fibers of the attached wool carpet occurs due to improper maintenance and vacuuming with a Dyson. Many wool manufacturers do not recommend Dysons and they are not covered under any wear warranty.
Now we don't want you to go out and buy a new vacuum if you already have a Dyson but make sure to always use a suction only and not to let the beater bar touch the face of the carpet. Most vacuums even have a feature that lets you adjust the height for the carpet!
3. Cover Your Carpet Before Kids Play
Protect your floors from any messy activities such as paint and moulding dough. Cleaning up a craft accident gone wrong is not something anyone should be dealing with right now!
4. Spot Clean
As soon as a stain happens, immediately tackle and spot clean with the appropriate method depending on your carpet fiber and type of stain. When liquid spills occur, blot up immediately with a clean, dry, undyed cloth or paper towel.
Keep in mind when cleaning up a spill or stain to blot the area, do not rub as it will make it worse. If the spilled material is solid, scrape up what you can with a dull edge spatula.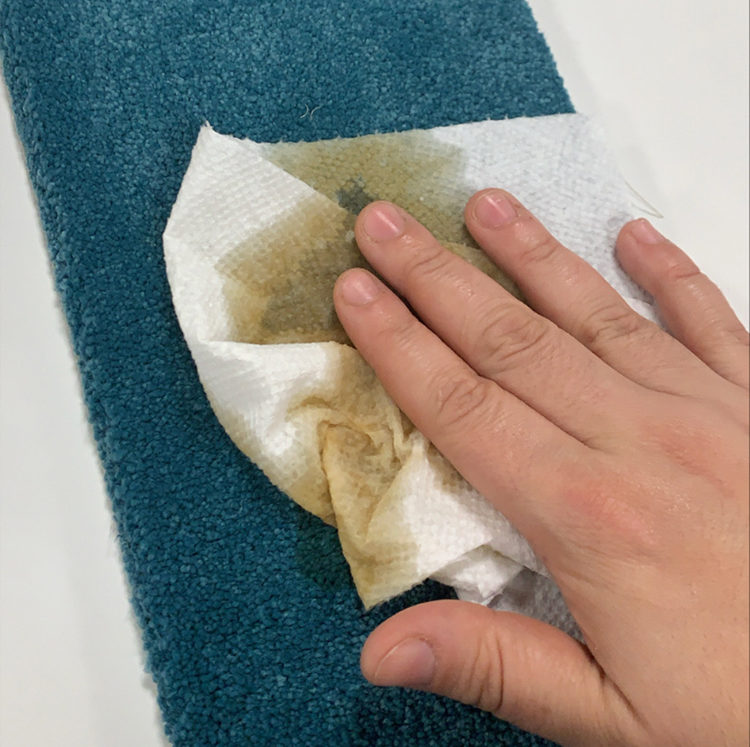 Dry extraction methods of cleaning spills and stains are recommended, products such as the Host® Dry Carpet Cleaning System or Capture Carpet and Rug Dry Cleaner. For information, visit hostdry.com or captureclean.com.
Always test the cleaning method to ensure that color is not affected. Test in a small, concealed area first.
Carpet Time Tip:

Looking for more information on how to clean and maintain your carpet? Check the manufacturer's website! They will have a list of antidotes depending on the type of stain.
5. Professionally Clean Your Carpet Every Year
Last but not least, professionally clean your carpet and rugs at least one time a year! Protect your investment and set a calendar reminder to get them cleaned every year.
Professional cleaning is a requirement by many manufacturers to honor any stain warranties they may offer. When hiring a company to clean your carpet make sure to specify the fiber type/construction—nylon, polypropylene, wool, Tencel, etc. You can't clean a natural fiber rug the same way you clean a synthetic rug.
Ready to upgrade your carpet or rugs?
Call us at (718) 472-4740 or contact us to get started on your next flooring project.
Due to Covid-19, Carpet Time is now open by appointment only for visits to our showroom. To make an appointment, please call or email us at hello@carpettimenyc.com with details of your project and when you wish to visit.
We look forward to speaking with you!