Kitchen Makeovers With Forbo Marmoleum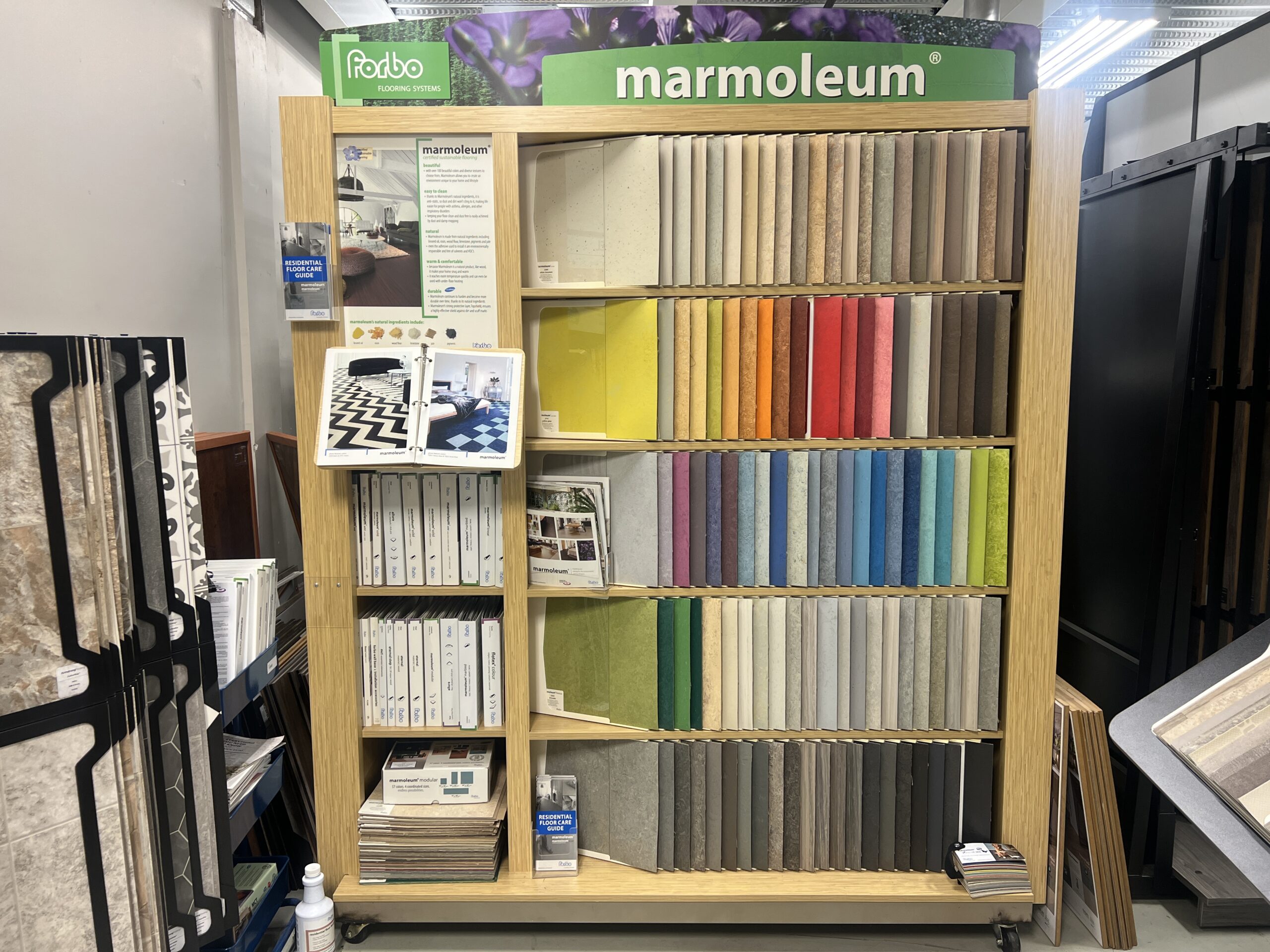 Forbo Flooring is a world leader in linoleum and produces Marmoleum floors with 97% raw materials.
Available on a roll or tiles, Forbo Marmoleum is a natural choice for our eco-conscious customers. They combine ecological values with contemporary design.
At Carpet Time we love working with Forbo Marmoleum sheet goods, modular tiles, MCT, and Cinch Loc Seal and various Forbo products outside of the Marmoleum collection. We love their color and product range but we also love their amazing customer service team in Hazle Township, PA. They are some of the best people we have the pleasure to work with.
Carpet Time Tip:

Are you a checkerboard lover? Definitely check out Forbo Cinch Loc Seal collection. They are available in two formats (12"x12" squares and 12"x36" planks) and the design/color possibilities are numerous.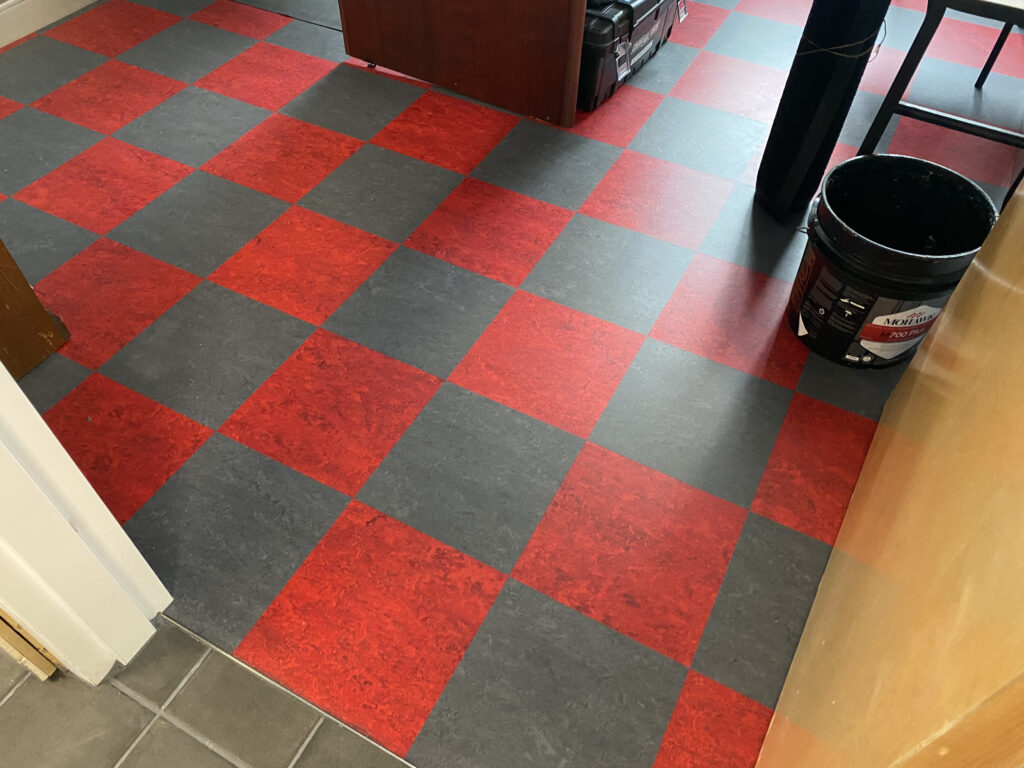 This year we had two local Queens clients looking to install Forbo Marmoleum in their kitchens. We love working with Forbo and hope you will consider it for your next kitchen project!
Jackson Heights Kitchen Installation
Our client Peter completed a gut renovation of their Jackson Heights co-op apartment. They selected Forbo Vivace Agate for their new kitchen. Carpet Time is not only familiar with installing Forbo but also working in co-ops that require a certificate of insurance, contract agreements and other paperwork. Thank you to Peter for working with Carpet Time and shopping local!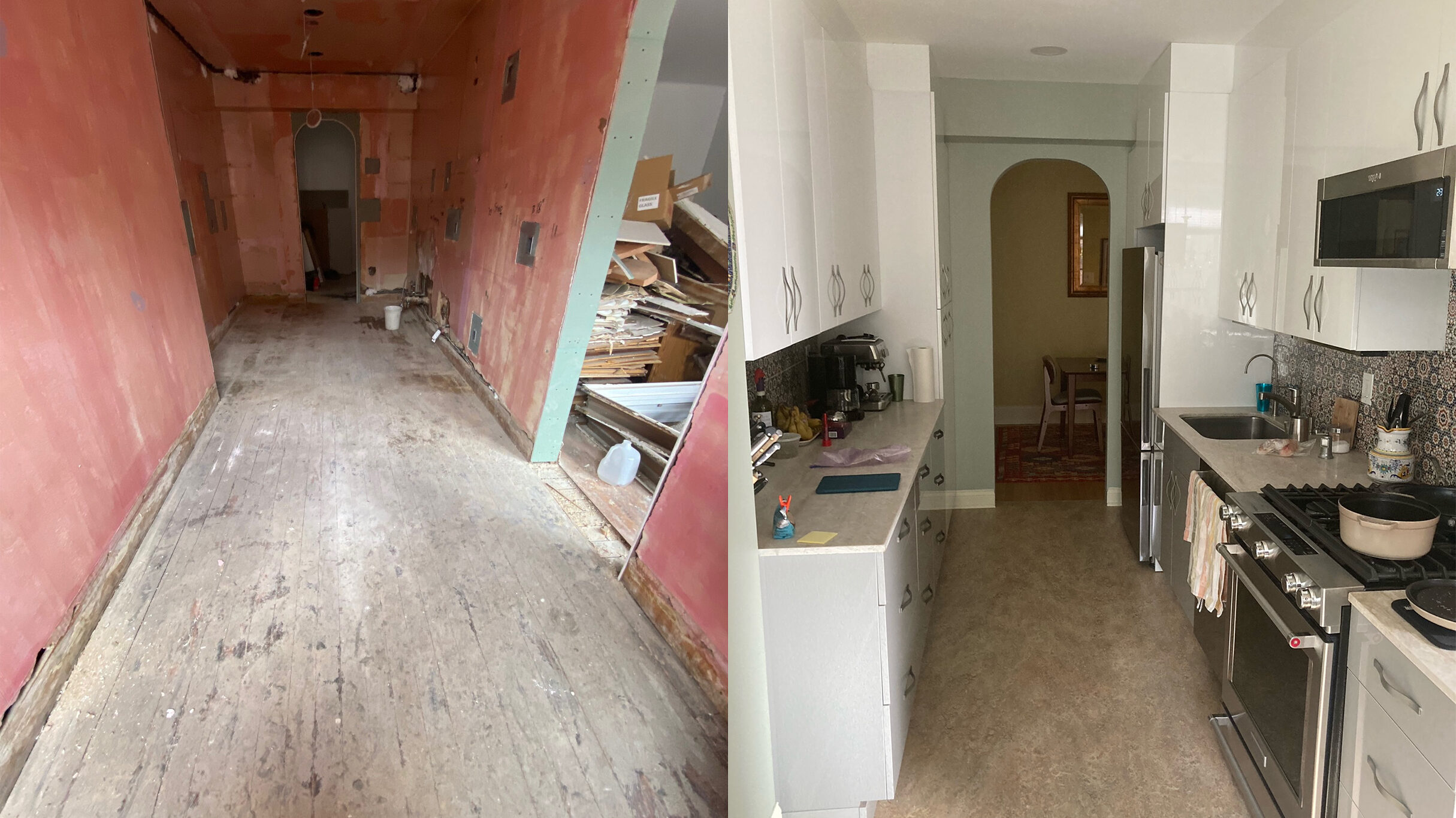 Sunnyside Forbo Kitchen Installation
Our long time client Carole was looking to update their Sunnyside, Queens kitchen with a new green linoleum floor. Forbo has great green color options and the winner was Marmoleum Fresco Sage! Thank you Carole for working with Carpet Time!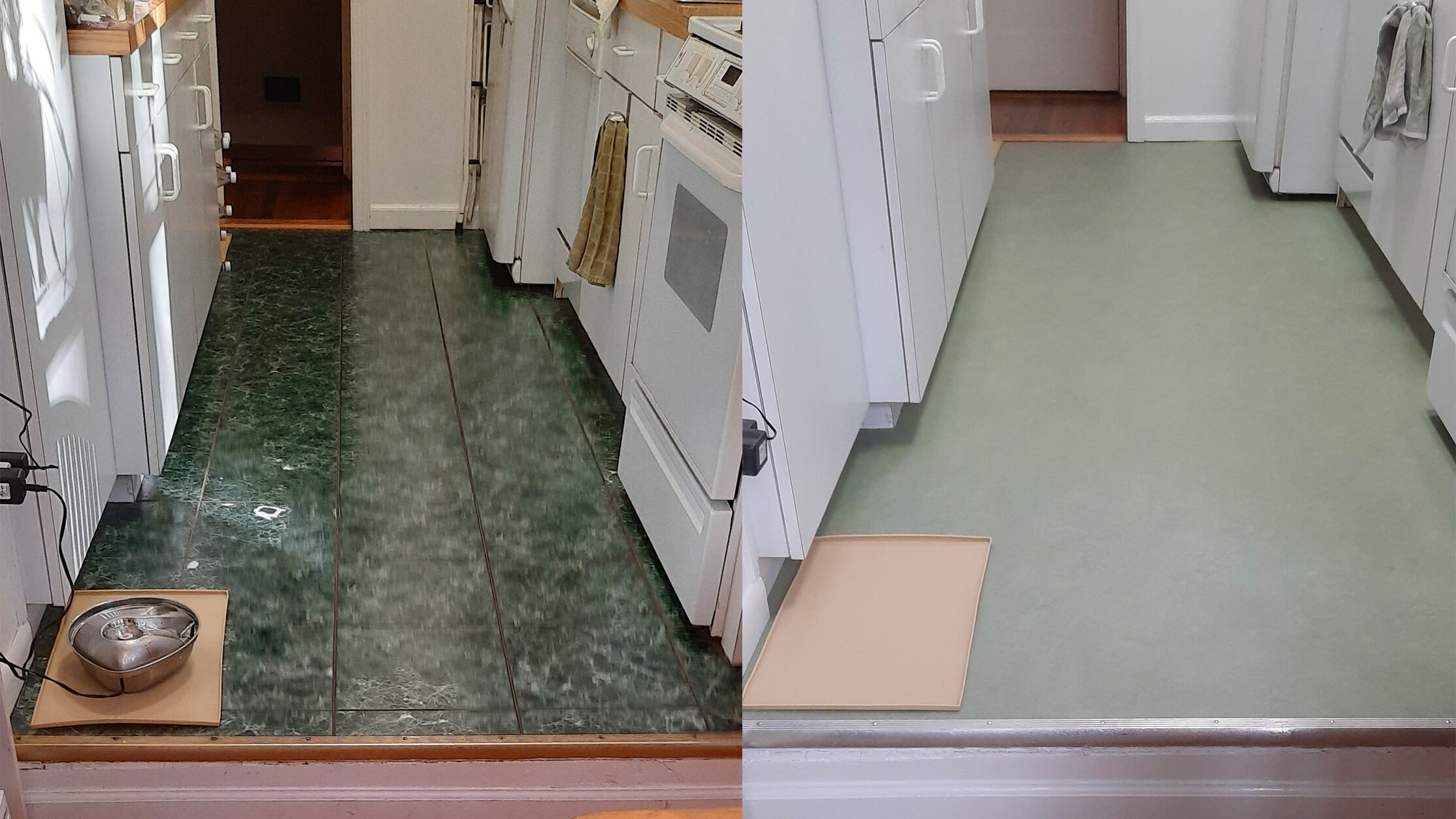 Forbo School!
Carpet Time mechanics Julio and Eric had the experience of traveling to Pennsylvania for what we like to call Forbo School! They were able to learn detailed installation techniques first hand by the manufacturer. They returned to Carpet Time with their heat welding homework. A+ students!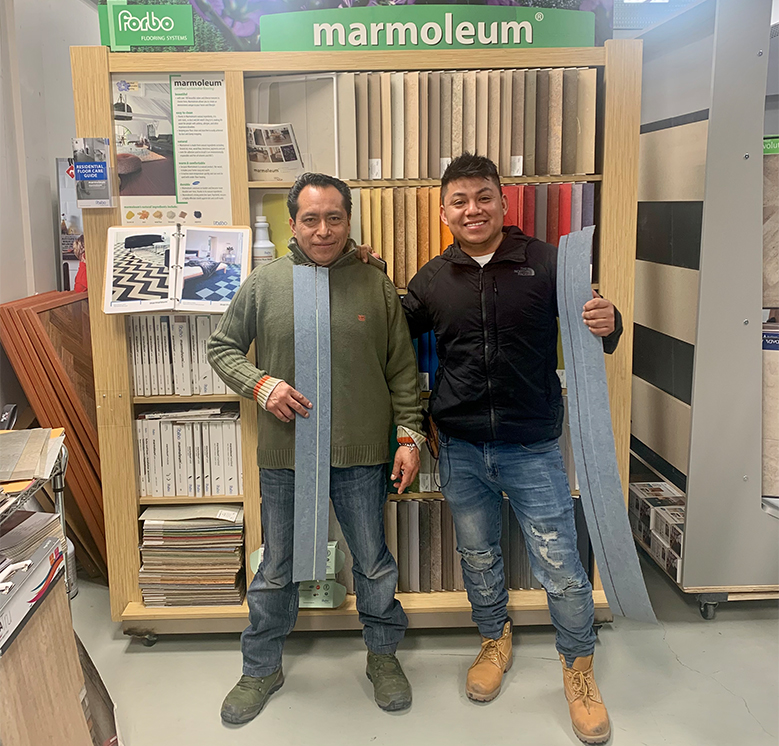 Thank you New York!
November is a time to be thankful for what we have and to give back to our communities. We want to take a moment and say thank you to all our local customers for shopping with us this year and over the past four decades we've been in business in Queens.
We appreciate each and every one of you and hope to continue working with you. As a sign of appreciation, Carpet Time has donated to Citymeals on Wheels who prepare and deliver meals for nearly 22,000 homebound elderly New Yorkers. Our donation will provide an entire year of weekend meals for two people in New York.
Citymeals on Wheels is a 501(c)(3) organization and a registered New York State charity. To learn more about their mission visit www.citymeals.org/about-us.
Ready to start your Forbo kitchen transformation?
Call us at 718-472-4740 to set up an appointment to visit our store.