Collection Spotlight: Masland's Panache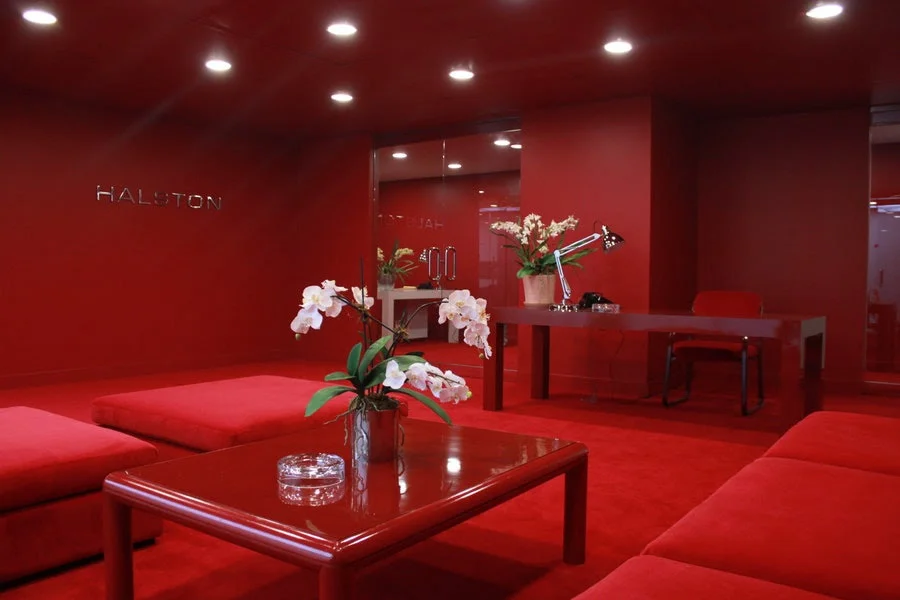 Masland's Panache collection is not fifty shades of gray.
This European-inspired velvet 40oz cut pile is a popular choice for many of our residential and commercial clientele.
Keep reading to learn more about Eleanor's favorite collection and showcasing previous Carpet Time installations featuring Panache.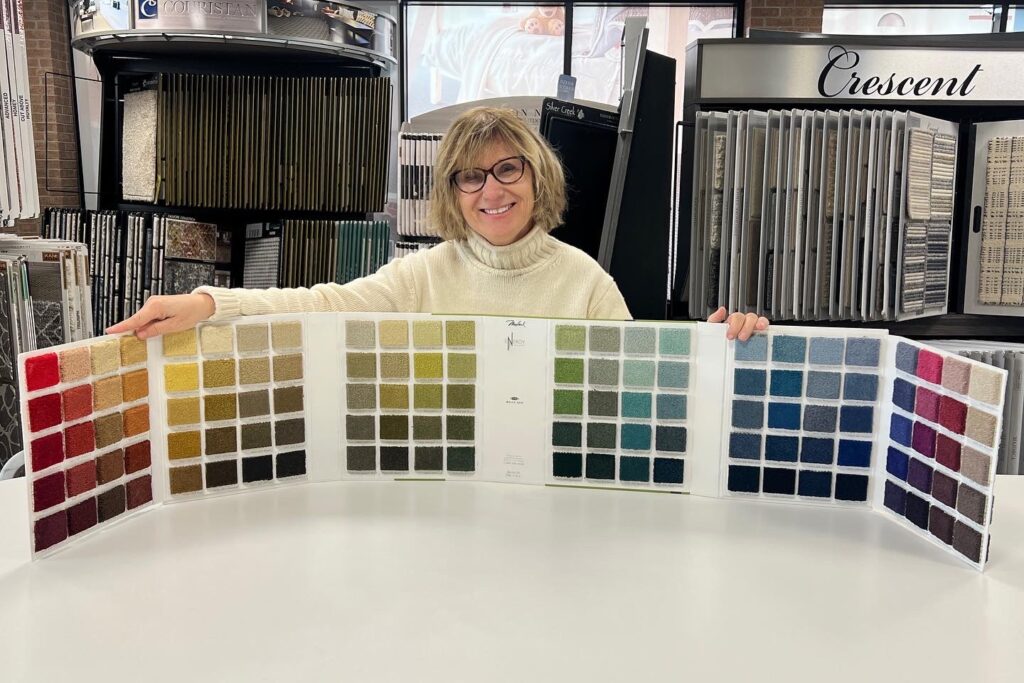 Color!
Available in 102 colors, this wide-ranging palette has an expansive variety of rich traditional tones, soothing neutrals, and vibrant hues. Looking for lime green, orange, or pale blue this collection has a color for you!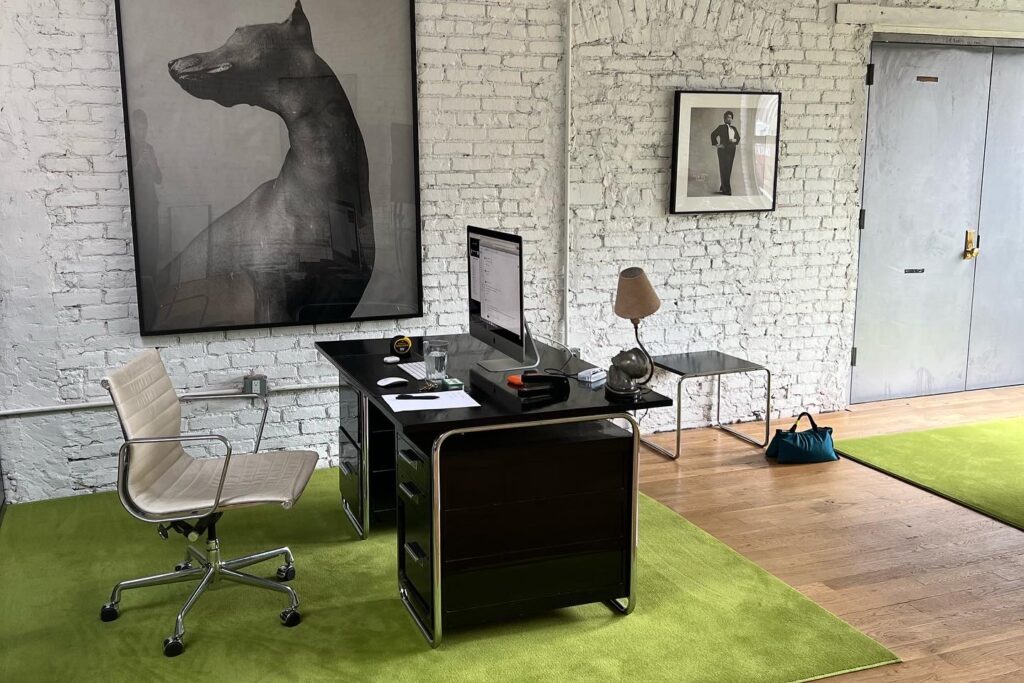 Custom Color Capability
When you can't find the exact shade you are looking for, Masland has the capability to custom color with a minimum order of 12'x30' and a slight upcharge.
On a recent project, our client was looking for a specific shade to match a Farrow and Ball paint color. We simply mailed the paint chip color and Maland's custom color lab created three custom shades for our client to review.
When creating a custom carpet color with Masland we can send a paint chip, Pantone, another carpet sample, or a piece of fabric to color match.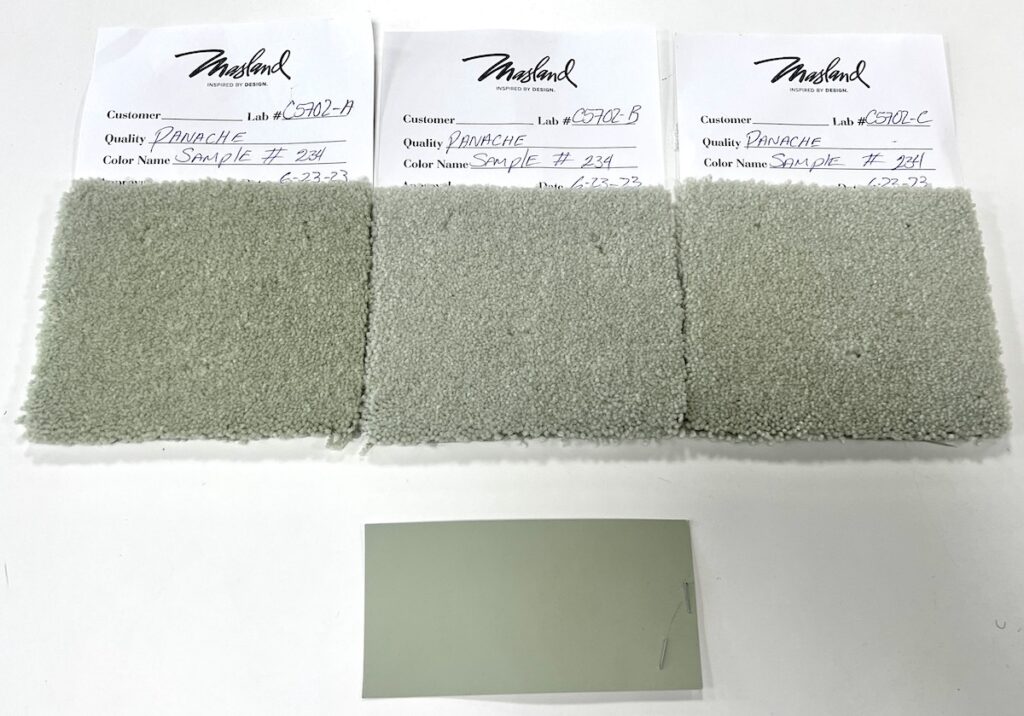 Made To Order
Typically there is no stock of Panache at the mill as it's made to order in California.
Once an order is placed the production date and shipping time to New York from the West Coast is approximately 4-6 weeks. This carpet collection is suitable for clients who have the time for the carpet to be produced and well worth the wait!
Carpet Time collaborated with Gala Magriñá Design on a project using Panache as a custom rug. We love the interior design trend of color drenching and Gala does it beautifully in this room with green walls and a coordinating rug.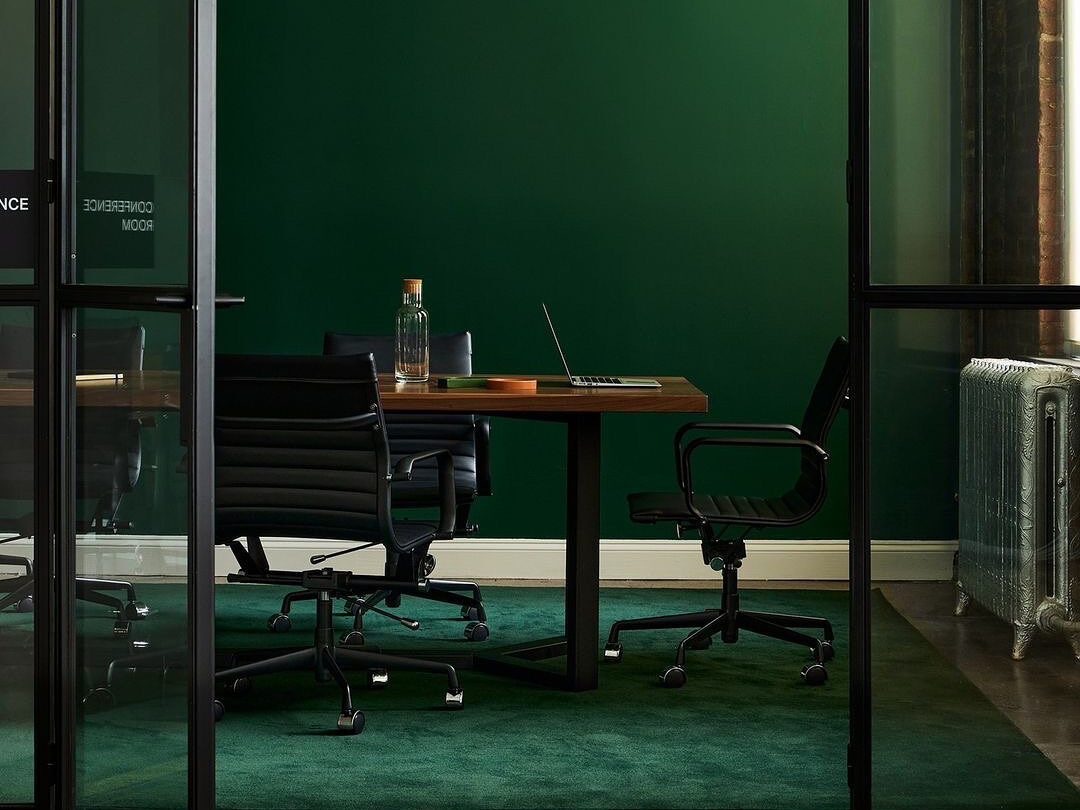 Suitable for Commercial Spaces
Panache is made from 100% EnVision® BCF Nylon fiber and is a popular choice for some of our commercial clientele who are looking for a suitable cut pile carpet in a commercial environment.
We love working with fellow small businesses! Below is a Carpet Time installation of Panache color Zinnia for Alison Lou's Madison Ave showroom. Panache had the perfect shade of red to compliment the brand's signature red color. Thank you to the Alison Lou team for working with Carpet Time!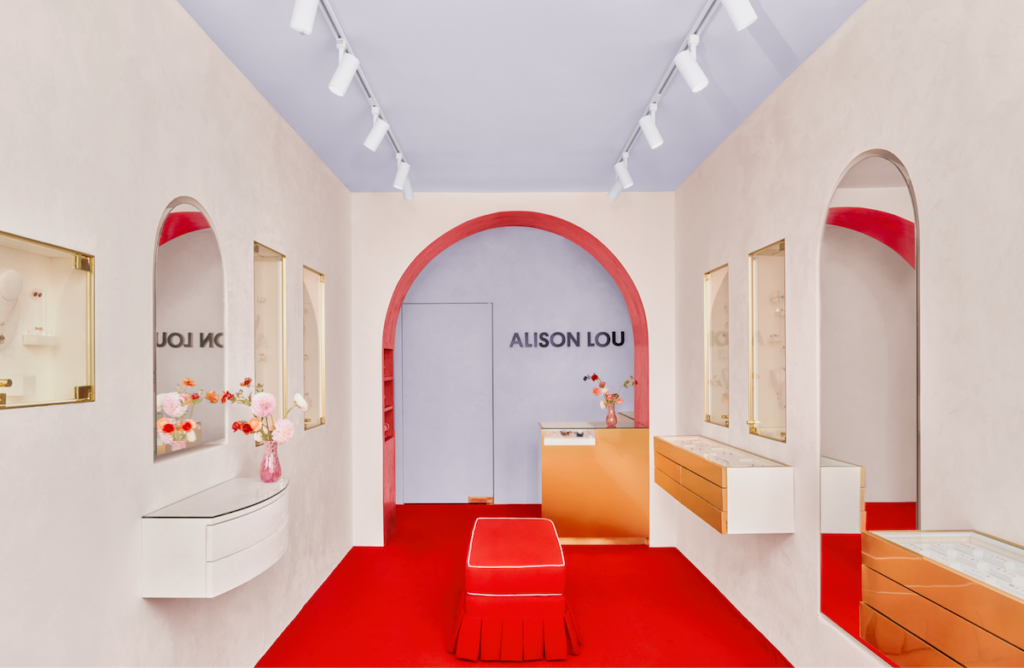 Seams
As with any cut pile carpet, seams can be visible and roll crushing occurs upon opening post shipping. This is the nature of any cut pile carpet including Panache. We like to review seam placements with clients prior to installing wall-to-wall or fabricating a rug.
Below is a custom oversized 13'x15' Panache Tangerine Dream rug with a seam fabricated by Carpet Time for our client's new Tribeca offices.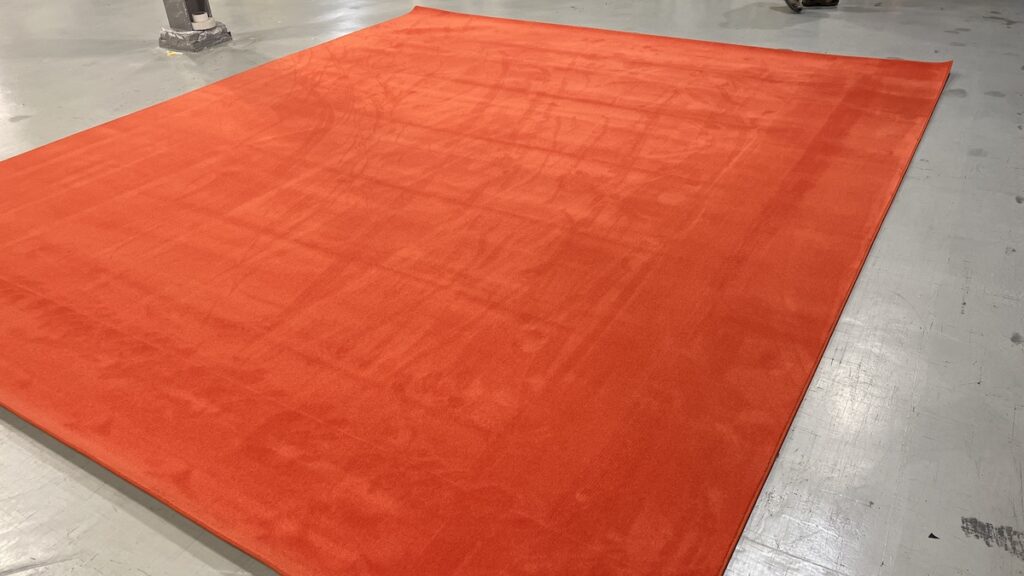 As Seen On TV
Carpet Time had the pleasure of working with the set dec team on Netflix's biopic series Halston and helped with finding the perfect shade of red carpet in the recreated Olympic Tower headquarters of Halston Enterprises.
The perfect shade of red came from Masland's Panache collection in color Scarlet. The struggle with Panache is it does not have a film-friendly lead time but if you plan early Carpet Time can make it happen for your set. Production design by Mark Ricker and Set Decoration by Cherish M. Hale.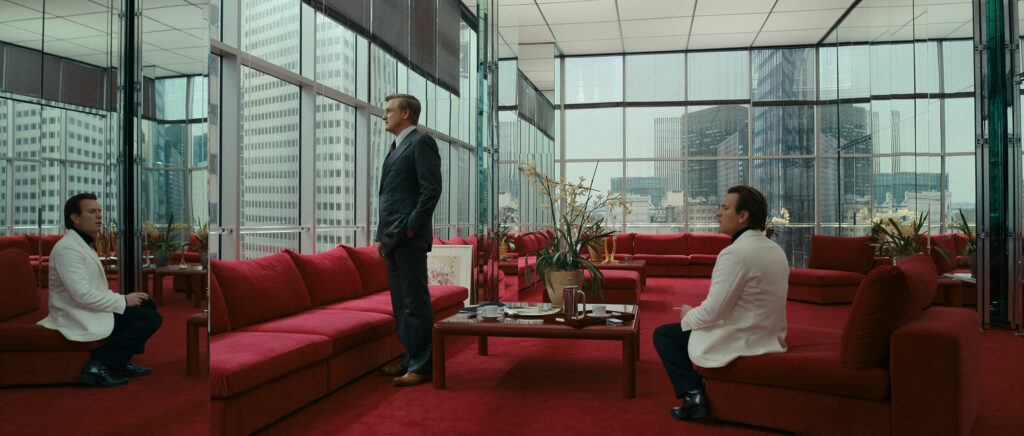 Ready to shop Masland's Panache with Carpet Time?
Call us at 718-472-4740 to set up an appointment to visit our store.