Brand Spotlight: Milliken Carpets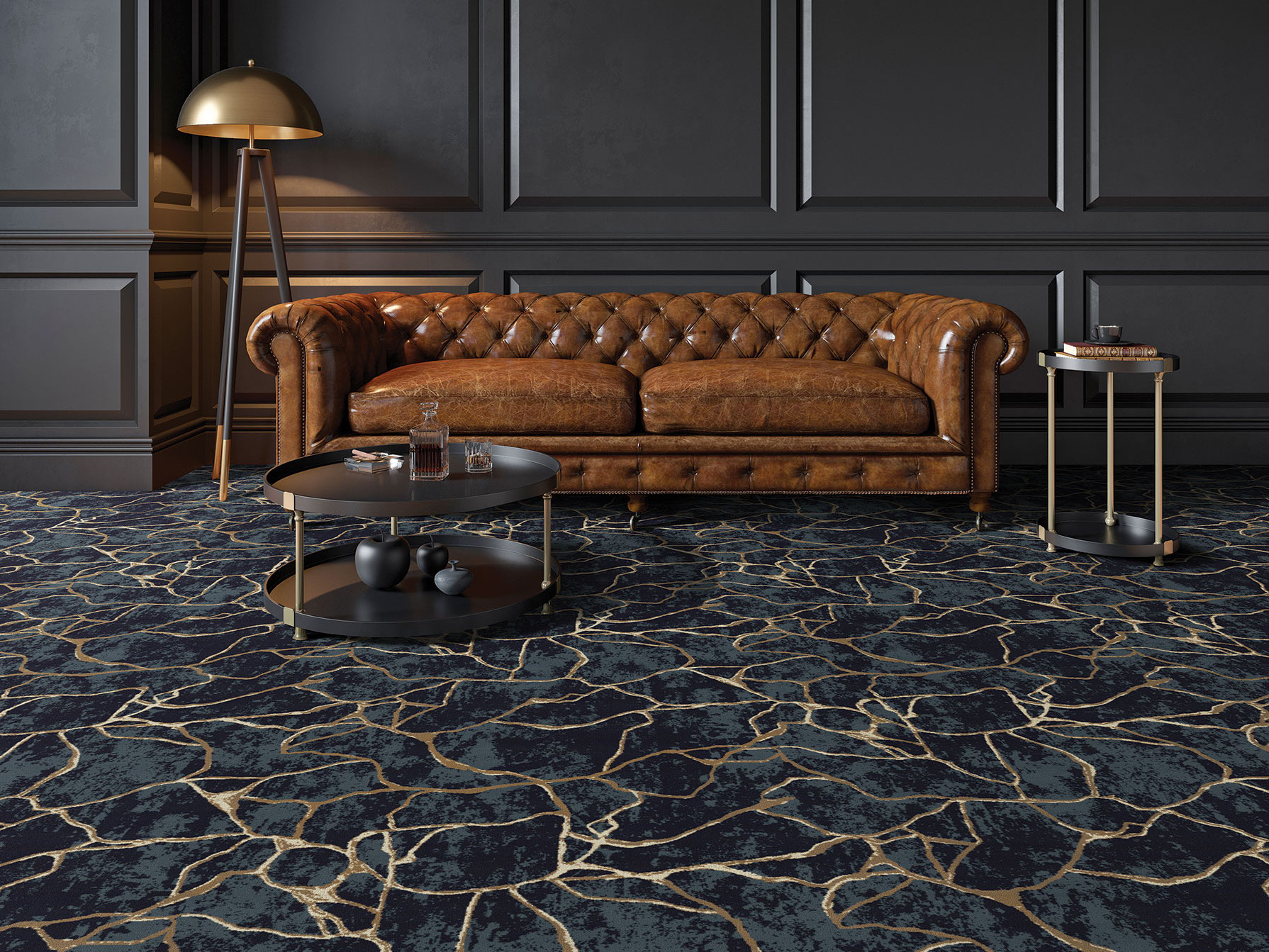 Featuring Milliken Style Leading Edge in Navy Medal
Milliken & Company is one of the many American residential and commercial carpet manufacturers we carry at Carpet Time.
Keep reading to learn some of the unique features of their residential collection called Inspire!
Time: Made To Order
Milliken carpets are manufactured in Georgia but typically there is no inventory. The majority of styles and colors are made to order. Once an order is placed, a production date of approximately 3-5 weeks is given.
This carpet collection is suitable for clients who have the time for the carpet to be produced and well worth the wait!
Another bonus since it's made in the U.S.A. is you do not have to worry about a container arriving from overseas. Containers from overseas can be delayed weeks or months and this is a great option for those who don't want to deal with the unknown timeline of overseas manufacturing and shipping.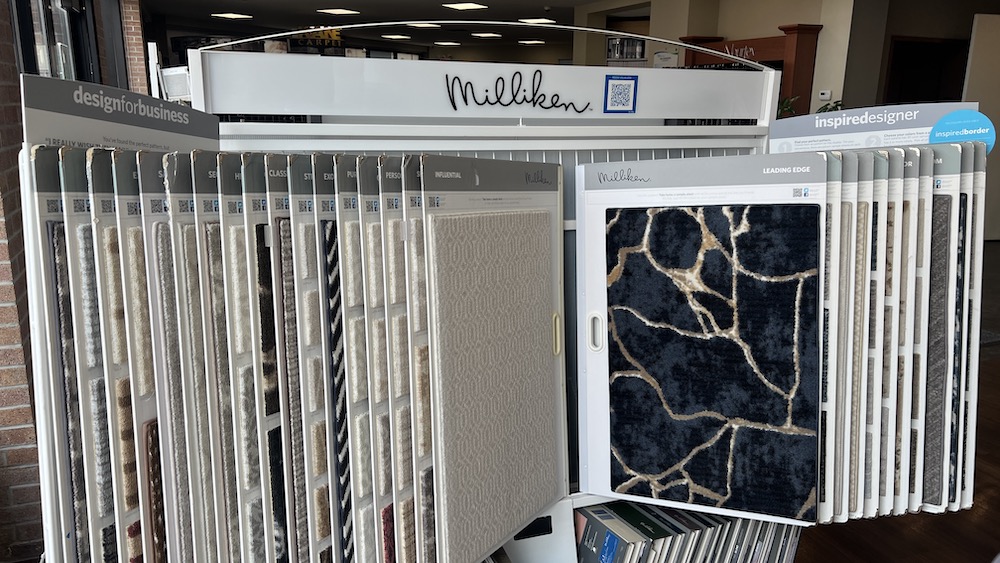 Custom Color Capability
One of the unique features of Milliken is you can customize the color from their Imagine carpet collection using inspiredesigner™. They require a minimum quantity to customize a color but it's a great option for clients looking for a color palette not available in the standard colorways.
Carpet Time worked with Hodie from HLC Creative Group on a custom color of style Exotic Journey for their client's home. The vision called for a zebra print stair runner but not in your standard traditional black and white colorway.
Hodie selected two colors to create a custom blue and white version. Two weeks later we received the below strike-off. The colors were approved by the designer and client and voila—a brand new blue and white zebra custom stair runner!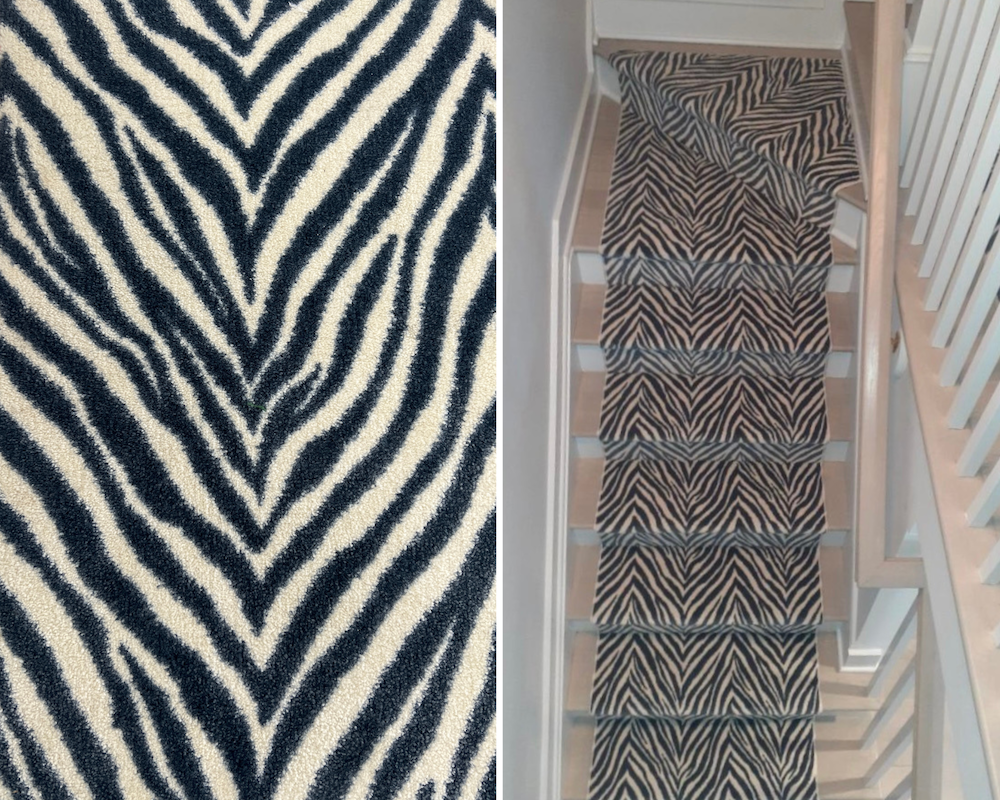 Pet Friendly
Milliken's Imagine carpets are a great pet-friendly option, especially for cat owners!
This collection is made of a 100% nylon cut pile which has no loops for our feline friends to pull at.
Milliken's Imagine collection is made of StainSmart nylon and has built-in stain resistance from food, beverage, and pet urine stains that may occur.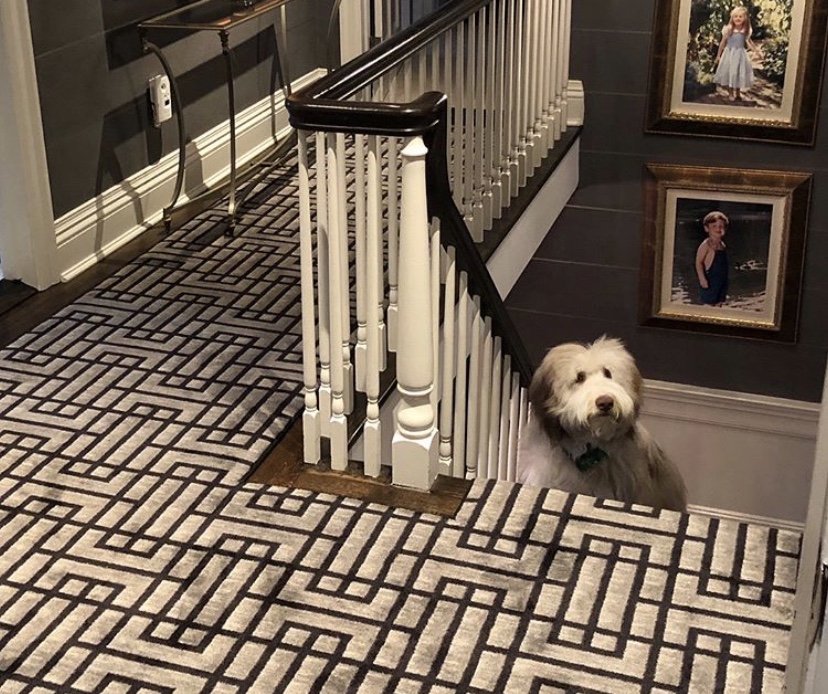 Great Carpet for Stairs
Another bonus is Milliken's carpets are suitable for wall-to-wall or custom stair runners. Milliken can manufacture any of the Imagine collections patterns in residential or commercial weight. Although no manufacturer warranties material installed on steps, it's a great option because it's a low, dense carpet made of nylon.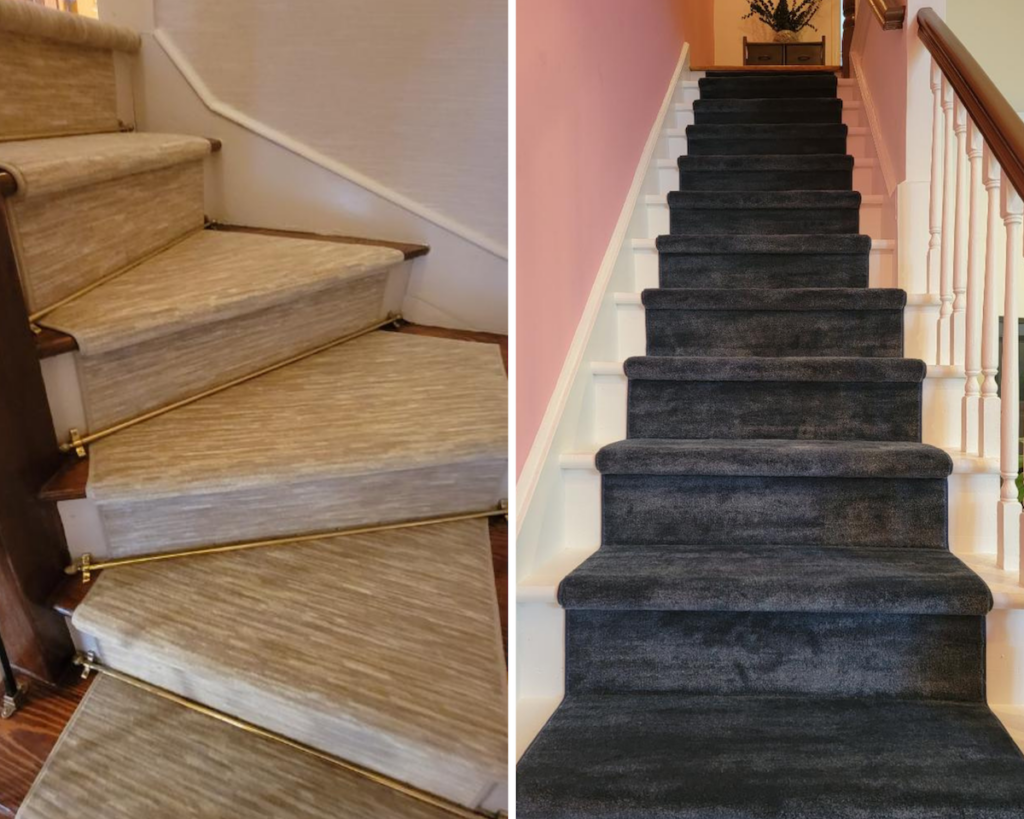 Ready to shop Milliken with Carpet Time?
Call us at 718-472-4740 to set up an appointment to visit our store.